The most popular cannabis strains of 2020
2020 is about to come to an end and with it, a year of new grows, new genetics and new discoveries. For some time now, cannabis seed banks usually offer us new varieties for each season, considerably increasing the choice available on the market, which is already vast! Among so many novelties, it's no surprise that many growers get dazzled by the wide choice and don't know which of the new seeds to try, with so many possibilities to select from and, in some cases, very little information about their cultivation is available, due to how new and innovative some of them are.
For this reason, and to make things a bit easier for you when choosing seeds for your next grow, we invite you to take a look at what have been some of this year's most popular cannabis genetics at Alchimia Grow Shop. Among the best-selling seeds of 2020, we've chosen the ones that have stood out the most, not only for their high sales and for their great results, but also for having had an excellent launch in terms of their acceptance in our catalogue. Let's look at some of them below!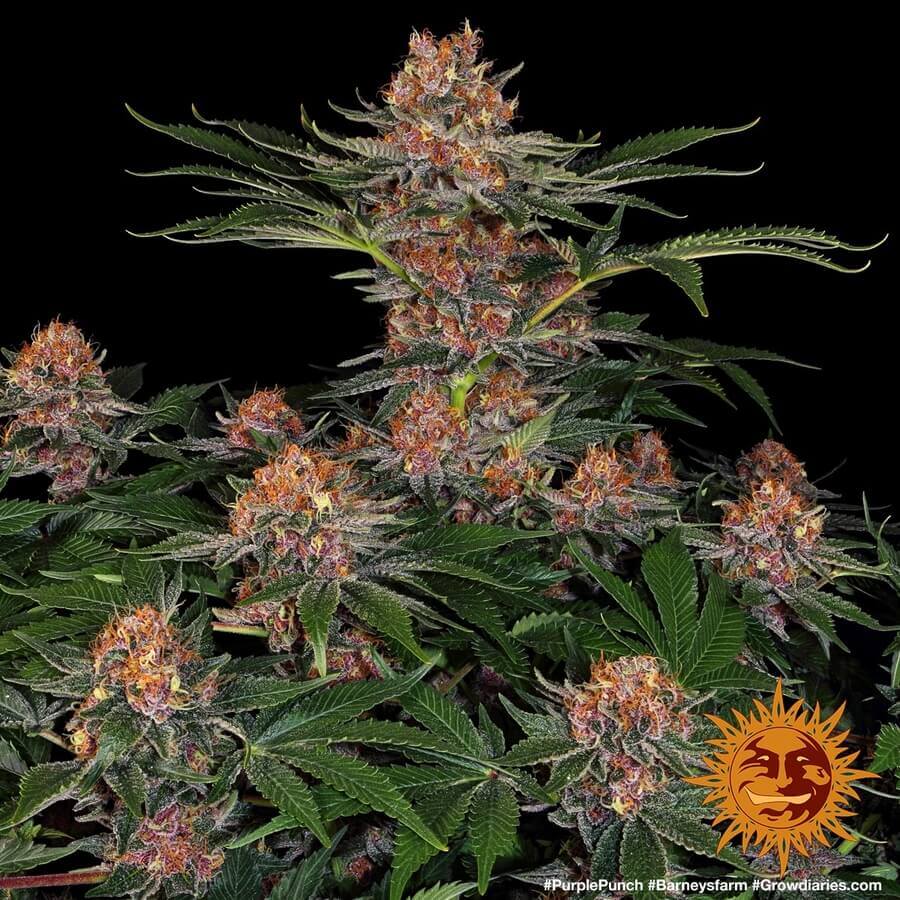 Auto Gorilla by 00 Seeds
As you might have already guessed, Gorilla Glue has been one of the most highly-demanded varieties of the year, with this Autoflower version from 00 Seeds Bank being one of our best sellers. This cross, supposedly (Sour Dubb x Chem Sister) x Chocolate Diesel), is known worldwide for the huge quantities of resin it produces and for its very high THC content, characteristics that have made it one of the most sought after plants in the world at the moment. Auto Gorilla from 00 Seeds bank is available as feminised seeds, with a complete growing cycle of approximately 11 weeks, reaching a considerable height if growing conditions allow, as well as producing a good number of productive side branches.
Crystal Candy XL Auto by Sweet Seeds
As you'll notice, autoflowering seeds have been, for yet another year, practically in as much demand as photodependent seeds, in fact they occupy 3 of the 5 positions in this ranking. In this case, it's the XL Auto version of Crystal Candy from Sweet Seeds, an automatic variety that reaches 140cm in height and can yield up to 300g per plant outdoors, a true champion! Crystal Candy XL Auto was born from a heady mix of the finest Indica varieties from this seed bank combined with Ruderalis genes, which lend it the autoflowering trait. A true super-producer with a particularly short life cycle for this type of genetics, which also offers fruity and sweet flavours and aromas worthy of the best candy store!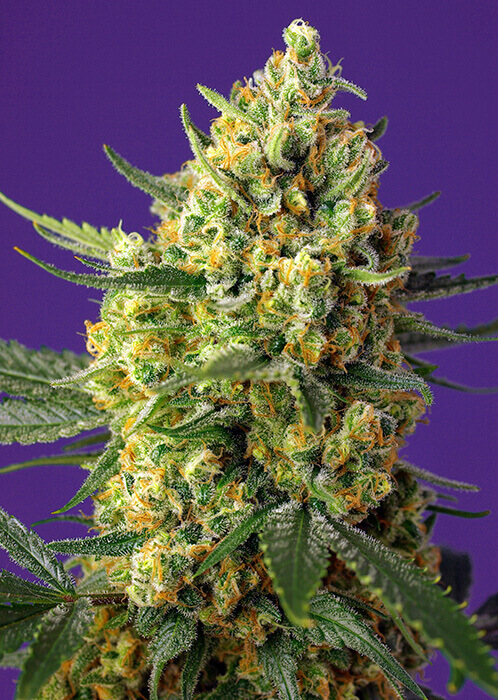 Blackberry Gum by Seedstockers
Seedstockers has entered the Alchimia Grow Shop catalogue with a big splash, and Blackberry Gum has proved to be one of its star varieties and is also available in an Automatic version. It's a powerful hybrid between two true classics of the cannabis world that should need no introduction: Bubble Gum and Blueberry, which results in one of the plants with the highest THC percentage from this bank.
Its flowering period lasts approximately 60 days, during which time it develops heavy colas of flowers covered in trichomes. The highlights of this variety are its uniquely spicy and earthy flavour, with plenty of personality, as well as its balanced effect, ideal to lift your mood. If you are looking for an easy-to-grow, productive and high-quality genetics, without a doubt Blackberry Gum could be one of the best candidates!
Gelato Auto by Female Seeds
Another strain originally from the USA that's become increasingly popular in European lands and that stands out for both the number of sales this year and the huge amount of hybrids available made with it is Gelato. The team at Female Seeds have got down to business with this autoflowering version, which combines the famous Gelato #33 (aka Larry Bird) with an Auto Northern Lights and an Auto Critical in a truly spectacular plant.
It might not be the fastest variety on this list, nor is it the most productive... but in terms of taste and effect, few strains can compete with it! This is because, while developing Gelato Auto from Female Seeds, the breeders have taken a lot of care to use auto parents that leave the flavours and aromas of Gelato #33 unaltered, resulting in one of the tastiest feminised Automatic seeds available on the market today.
Purple Punch by Barney's Farm
It's no secret that Purple Punch has become one of the most sought-after varieties of the moment, not only for its high quality and potency but also for the astounding results it offers as a parent when creating hybrids. Coming from a cross between Larry OG and Granddaddy Purple, year after year this strain has grown in popularity mainly thanks to one factor: great results. No matter the environment or facility, cultivating Purple Punch is always a safe bet in terms of harvest quality and good yields in general. The rapid flowering (just 8 weeks) and high production (which can be more than a gram per watt with good growing conditions) only serve to add points in its favour, so it's no surprise that the feminised version of Purple Punch from Barney's Farm is featured in this listing!
So far our review of some of the most popular varieties of 2020, this - very peculiar - year, for our part we can't wait to try the novelties that 2021 has prepared for us, we're sure that we'll also find true champion plants!
Happy growing!
The articles published by Alchimiaweb, S.L. are reserved for adult clients only. We would like to remind our customers that cannabis seeds are not listed in the European Community catalogue. They are products intended for genetic conservation and collecting, in no case for cultivation. In some countries it is strictly forbidden to germinate cannabis seeds, other than those authorised by the European Union. We recommend our customers not to infringe the law in any way, we are not responsible for their use.