Cannabis hummus
Hummus, a culinary delight from the Eastern Mediterranean region, has conquered palates around the world thanks to its deliciously creamy flavor and its versatility on the table, as it can be served either as a starter or appetizer or as a main dish. Made with chickpeas, tahini, lemon, and olive oil, it is not only an explosion of flavors on your palate, but it is also a healthy, nutritious, and, above all... delicious option!
Today we are going to talk a little about the origin of hummus and, of course, we will give you a recipe so that you can prepare a spectacular cannabis hummus and surprise your guests with this succulent dish. As you will see, it is very simple to prepare, and you will have it ready in a few minutes. As we always say, clean hands, and let's go to the kitchen!
A little history about hummus
Hummus, this creamy and delicious treat, takes us on a journey through the rich gastronomic history of the Middle East and beyond. Originating from the Levant region, which covers territories such as Israel, Lebanon, Palestine, and Syria, hummus is one of the best-known dishes of Arab cuisine internationally and has left a culinary mark that dates back to ancient times, becoming a staple food in the diet of many cultures in its area of origin, while over time its consumption has spread throughout the West with enormous success.
The roots of hummus go back to the Middle Ages (although some sources place it much earlier, in ancient Egypt) when Arab cultures were already exploring the combination of simple but very nutritious and tasty ingredients. Early "versions" of hummus consisted of cooked chickpeas, tahini (sesame paste), olive oil, and spices. These ingredients were blended to create a smooth puree that quickly became an essential part of the everyday diet throughout the Middle East. However, as is often the case, each region developed its own unique interpretation of hummus; In Palestine, for example, it is often served hot and sprinkled with toasted pine nuts, while in Lebanon it can be found with additions such as mint leaves, or pomegranate seeds, adding complexity to the flavor and a large dose of freshness to the dish.
Over the centuries, hummus traveled through the region and became a staple food in various cultures, especially in its area of origin and also in the Middle East; Its versatility and simplicity in preparation led it to be adopted in the cuisine of Israel, where it became a central element of the diet. In Lebanon and Syria, to give another example, hummus was enjoyed both in everyday cuisine and in special celebrations, being one of those dishes that could never be missing from a good meal.
Due to various migratory processes and growing globalization, hummus has ended up crossing borders and oceans to delight palates around the world. Today, it is a common item in many international supermarkets and has gained popularity as an appetizer, dip, or accompaniment to a variety of dishes. Furthermore, today hummus has evolved to satisfy various dietary preferences, and versions can be found with such creative additions as beets, avocado, or even chocolate, further demonstrating the adaptability of this traditional recipe.
Hummus is not only a delicious gastronomic experience, but also a link with a rich and shared history, which has evolved alongside those who have prepared it over time. Every spoonful of this blend of flavors evokes centuries of culinary tradition, reminding us that food has the power to unite people across time and space...and it's really good, too!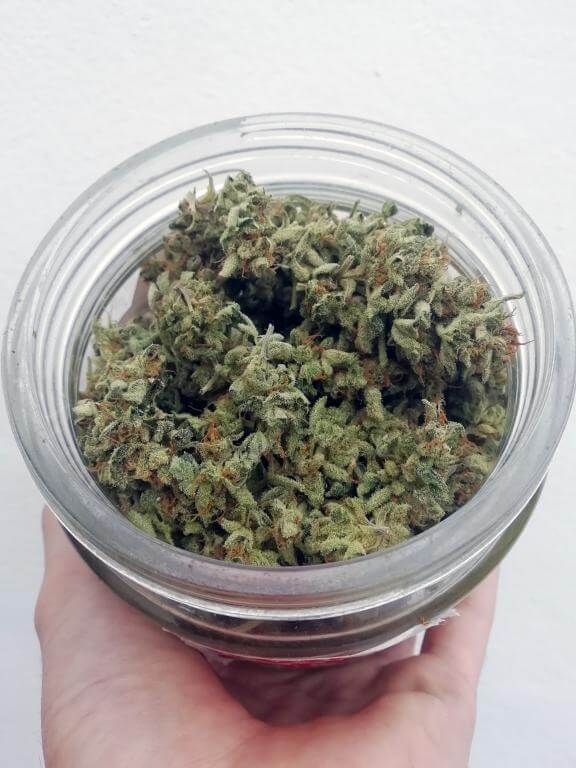 Today we are going to delve into the cannabis decarboxylation process, by which cannabinoids lose their acid form and "activate" many of their properties. This is an essential process when preparing cannabis edibles, so they have the desired effect, and a basic step to make the best recipes.
How to prepare marijuana hummus
Without a doubt, the beauty of hummus lies in its simplicity and the harmonious combination of ingredients that come together to create a truly delicious puree. Here is a short list of the essential elements you will need to prepare your homemade hummus:
Chickpeas: The main base of hummus. You can use already-cooked chickpeas or buy them raw and cook them yourself.
Tahini: It is a creamy paste made from sesame seeds, which will provide a distinctive flavor and soft texture to the hummus.
Garlic: Adds a touch of spicy and aromatic flavor. The quantity can be adjusted according to your preferences.
Lemon: Provides a touch of freshness and helps balance the flavors.
Cannabis oil: Used in the mix and to garnish before serving, high-quality olive oil enhances the richness of hummus and softens its texture. By using cannabis oil, you will make your hummus psychoactive. We recommend using extra virgin olive oil. You have instructions on how to prepare it in our post on Marijuana Pizza.
Cumin, paprika, and salt: These seasonings add depth and complexity to the flavor. You can always add more once the hummus is prepared.
A grinder or food processor: It will help you get a fine and creamy paste in just seconds.
A bowl: Where to serve your hummus, of course.
Ingredients
1 can (400 g) cooked chickpeas, drained and rinsed
1/3 cup tahini
1 clove garlic, peeled
Juice of 1 lemon
3 tablespoons extra virgin olive oil enriched with cannabis
1/2 teaspoon cumin
1/2 teaspoon salt (adjust to taste)
Water (optional, to adjust consistency)
Paprika (optional, to sprinkle on top before serving)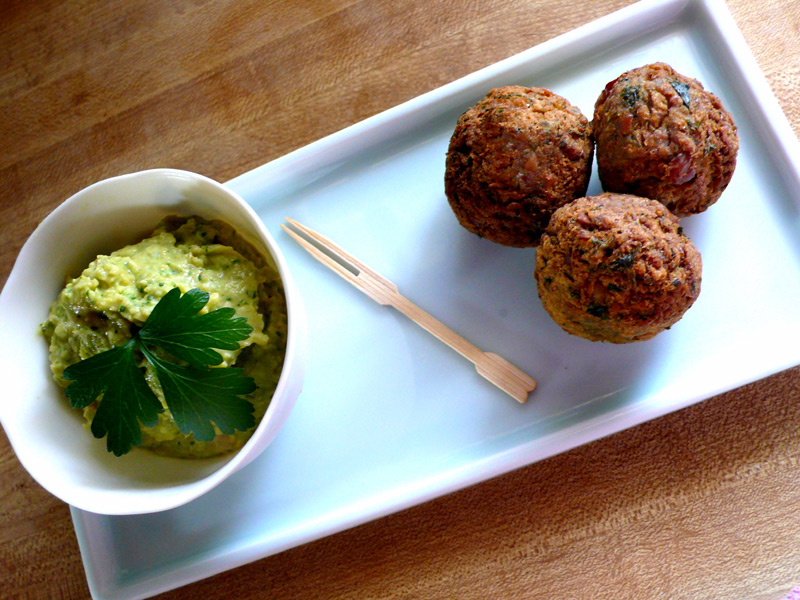 Instructions
In a food processor, combine the chickpeas, tahini, garlic, lemon juice, cannabis oil, cumin, and salt.
Process the mixture until you obtain a smooth, creamy consistency.
If necessary, adjust the consistency by adding water, a tablespoon at a time (it will bind much better if the water is warm).
Taste and adjust the flavor according to your personal preferences.
Transfer the hummus to a bowl and make a small swirl on top with the back of a spoon.
Garnish with a drizzle of olive oil, a pinch of cumin or paprika (can be sweet or spicy), and some whole chickpeas or sesame seeds.
Serve your delicious creation with pita bread, crackers, sticks, or fresh vegetables such as julienned carrots.
Enjoy your cannabis hummus!
As you can see, preparing hummus is something simple and very quick, in addition to rewarding you with an appetizing dish that you can serve as a dip, as an accompaniment to pitas or sandwiches, on toasts or salads, or as a garnish for meats or falafels... the possibilities are almost infinite! As always, we recommend that you be cautious with the dose of cannabis oil, and in any case, add a little oil to the hummus that you have already prepared in case it seems too soft to you... caution above all, ingested cannabis is much more potent than smoking or vaporizing it!
The articles published by Alchimiaweb, S.L. are reserved for adult clients only. We would like to remind our customers that cannabis seeds are not listed in the European Community catalogue. They are products intended for genetic conservation and collecting, in no case for cultivation. In some countries it is strictly forbidden to germinate cannabis seeds, other than those authorised by the European Union. We recommend our customers not to infringe the law in any way, we are not responsible for their use.