Dogs, cats and CBD: Cannabis and pets
As research on the different cannabinoids and terpenes  - and other compounds produced by the cannabis plant - advances, more and more testimonies claim that the efficacy of these substances is beyond doubt. While further research is needed in both humans and animals,  cannabinoids like CBD are being increasingly used to treat diverse symptoms and pains in pets, since many users have realised the great benefits it can provide in some cases.
The endocannabinoid system of animals
Mammals, as our beloved dogs and cats, all have an endocannabinoid system composed of CB-1 and CB-2 receptors, which also produces endocannabinoids. When they detect the presence of other cannabinoids in the body, these receptors react in much the same way as they do in the case of humans, so it is believed that cannabinoids and terpenes could provide similar benefits in animals. While the CB-1 receptor is focused on the activity of the brain and central nervous system (CNS), the CB-2 receptor is mainly found in peripheral organs like the immune system. The most important here is that phytocannabinoids (cannabinoids produced by plants) activate these receptors, providing a number of beneficial effects.
However, and before starting any cannabis-based treatment, we must stress that psychoactive cannabinoids like THC or tetrahydrocannabinol have a more potent effect in our pets than in ourselves, and can seriously harm them: THC induces psychoactivity, harms their liver and can even cause death, something that doesn't happen in humans. That's why only CBD oils, extracts or edibles are used in the case of animals, which are made from hemp and not from narcotic cannabis.
Nevertheless, and despite CBD extracts are completely legal, there is no regulation which includes them as substances that can be prescribed by veterinarians, who are then limited to prescribing synthesized drugs that - in most cases - may have serious side effects. That's why, despite the lack of regulation, an increasing number of people are using CBD with their pets, which can have the effects we'll see next.
Benefits of CBD for pets
We already know that certain cannabinoids produced by the cannabis plant like CBD (Cannabidiol) may help our pets, who also have cannabinoid receptors that respond to their presence. But, how exactly can CBD help our pets? Cannabinoids have influence on several aspects like hunger, pain, stress or anxiety, so the potential benefits for any mammal - animals with cannabinoid receptors - are obvious.
If we take a look at the beneficial properties of CBD, its multiple effects seem very promising to treat a large number of common conditions and/or symptoms on dogs and cats. Let's see some of them:
CBD for dogs
CBD or cannabidiol has influence on diverse aspects of the animal's health, such as memory, sensation of pain, appetite or mobility. Furthermore, it seems like dogs have more CB-1 receptors than any other animal species, that's why using phytocannabinoids to activate these receptors seems particularly useful due their potential efficacy. In this sense, CBD would be especially useful to treat:
Inflammations
Anxiety or stress
Lack of appetite
Arthritis
Pains associated to cancer
Spasms and seizures (epilepsy)
Allergies and skin problems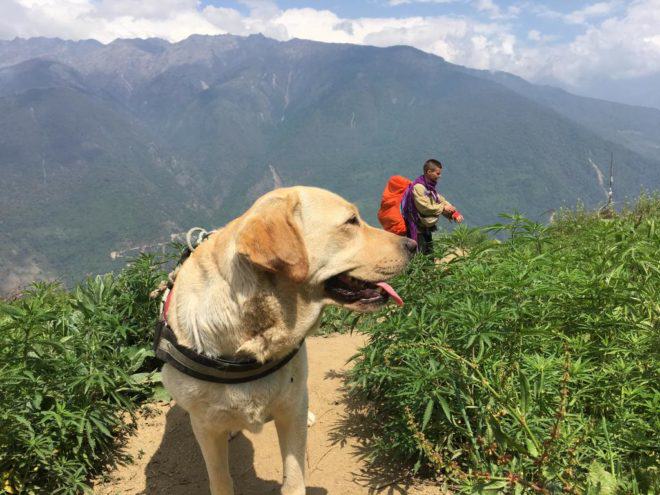 In this way, you can improve the lives of animals suffering from arthritis or reduced mobility (something common as they get older), stimulate appetite or reduce anxiety in stressful situations like travels, storms or fireworks.
CBD for cats
CBD can also be of great help for one of the most popular pets in our homes, cats. As seems obvious, and as a matter of weight, the dosages for our feline friends are not the same than those used for dogs. Also, remember that THC should never be administered to cats. If you want to try one of the many CBD products available on the market, we recommend to use CBD oils only, since other edibles containing fibres may be difficult for your cat to chew and swallow (which does not usually happen with dogs). You can use CBD for cats to treat:
Cardiovascular problems
Arthritis and inflammations
Cancer
Chronic kidney disease
Diabetes
Hyperthyroidism
Lack of appetite
Anxiety or stress
Spasms and seizures
You can then improve their mobility, stimulate their appetite or combat stress and anxiety in much the same way we've seen in dogs. It also improves the activity of the gastrointestinal system, reducing pain, spasms and seizures (epilepsy).
CBD products for pets
Today, a wide range of CBD products can be found on the market, which are normally sold as food supplements or cosmetics for human use: oils and CBD capsules, CBD creams, CBD suppositories and even CBD edibles are some of them. Moreover, these products often contain other beneficial, non-psychoactive compounds like terpenes, flavonoids and vitamins.
While none of these products are especifically formulated for pets, there are no indications that they would not work as long as the required concentrations and dosages are met. However, some companies are already selling hemp-derived products for pets, like Cibapet, Innovet, Therabis or Barkables among many others.
Methods of administration and dosages of CBD for pets
To find the best way to administrate CBD to your pet is relatively easy; as we've seen, the main difference between dogs and cats is that, in the second case, it is easier to use oils rather than edibles. These oils can be mixed with your cat's food, snacks or treats (of course, the same goes for dogs) or administered orally.
However, and due to a lack of research in this field, to find the correct CBD dosage for your pet can be a lot trickier. Naturally, the first thing to do is ask your veterinarian, he knows the medical record of your pet better than anyone else. Hopefully, he'll be able to help you find the correct extract and dose. In any case, you should always start with a very low dose that you'll gradually increase if necessary. Again, keep in mind that you should never give resin extracts or any other thing containing THC to your pet!
Precautions when giving CBD to your pets
As we already said, always ask your veterinarian begore starting any treatment with CBD, especially if your pet is already taking medication or being treated somehow. It is important to know that CBD may temporarily block the absorption of many drugs; CBD is processed in the liver through an enzyme called cytochrome p450, so do not give CBD to your pet if you've given him any other drug processed by this enzyme (or at least wait for 6 hours after giving him the drug so it can be properly absorbed). Under no circumstances should you stop any treatment with prescribed medications without the supervision of your veterinarian.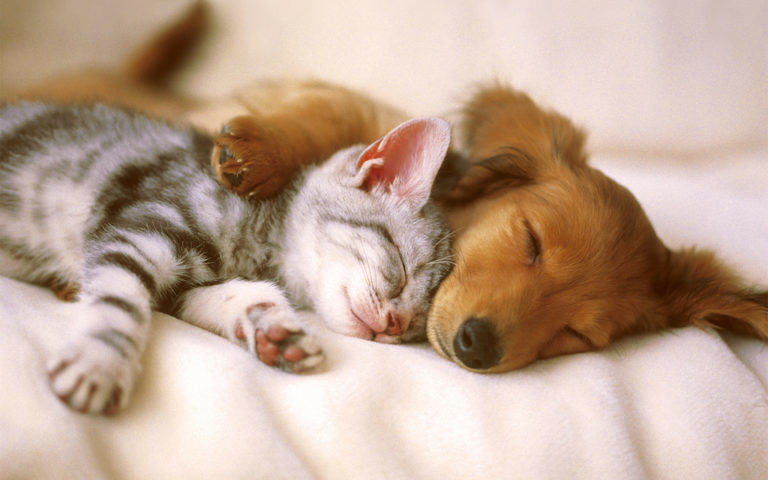 The future of CBD for pets
As we've seen, there are plenty of CBD products on the market today, some of them especially formulated for dogs, cats and other pets. Some of these products also contain terpenes, flavonoids and other compounds which act in synergy, the socalled entourage effect. This makes us think that we'll be soon able to purchase extracts and other products rich not only in CBD, but also in other beneficial, non-psychoactive cannabinoids which would improve the effects on the patient.
However, researchers have their hands tied right now: despite the promising results achieved, and amidst a true green wave in the USA, DEA (Drug Enforcement Administration) still alerts on the use of cannabis and its derivatives, while the FDA (Food and Drugs Administration) hasn't yet approved its use on animals. Thus, veterinarians are not allowed to prescribe them, and universities like Pennsylvania have ceased their research for fear of reprisals, so users must decide whether to administrate them to their pets or not.
It is also worth mentioning that not only dogs and pets could benefit from the therapeutic effects of cannabis. Indeed, several studies have shown that pigs, chickens, monkeys and rats have the same exact receptors as ours, so treatments with cannabis arise as a promising option for a wide range of animals.
We hope to see it soon!
Studies and publications on cannabis and animals referenced:
The articles published by Alchimiaweb, S.L. are reserved for adult clients only. We would like to remind our customers that cannabis seeds are not listed in the European Community catalogue. They are products intended for genetic conservation and collecting, in no case for cultivation. In some countries it is strictly forbidden to germinate cannabis seeds, other than those authorised by the European Union. We recommend our customers not to infringe the law in any way, we are not responsible for their use.