Presenting Colorado Seed exclusively at Alchimia
Colorado Seed Inc. is a seed bank based in Boulder, Colorado (USA) that since 2008 has been producing regular seeds under license from its library of more than 40 cannabis varieties, as well as producing medical cannabis for various state dispensaries.
However, Timothy and Sam have experience going back decades, since the 70's when Tim's passion for cannabis breeding was born. After several decades of work selecting and breeding their best strains, in 2008 he finally decided to market their most valued projects through Colorado Seed Inc. with Sam, founding a seed bank to distribute the highest quality cultivars.
Years later, after having established the company as one of the industry leaders in Colorado, the guys at Colorado Seed Inc. decided to embark on a new adventure: to bring some of their best work to Europe and develop feminised versions of them. A very ambitious project that, after many months of work, we are very happy to finally present.
At Alchimia Grow Shop we are proud to introduce the catalogue of Colorado Seed International, the European branch of the company, exclusively for all our customers. This has been possible thanks to the three-way collaboration between Colorado Seed Inc., R-Kiem Seeds and Old School Genetics, with the latter two having been responsible for the process of reproducing the strains chosen for the European market as feminised seeds.
Now we'll offer a brief review of the varieties chosen to inaugurate their adventure on our side of the Atlantic, which as we've said, you can find exclusively at Alchimia. Following that, we've got an interview with the Colorado Seed team in which they will tell us all about their history, passion and their future projects.
The first four Colorado Seed International varieties
Colorado Seed Inc. has chosen to inaugurate their European seed catalogue with 4 varieties of the highest quality and with a THC content way above the average, all of them in the form of feminised seeds and available in packs of 3 and 6 seeds. Let's go over the main characteristics of each strain:
Gupta Kush
With THC levels reaching 25%, Gupta Kush is undoubtedly one of Colorado Seed's flagship strains. It is a faithful feminised replica of the original regular version, created from a cross of the famous Ghost OG with Blue Moonshine, which is the third generation of Blueberry (F3).
It is one of the star parents of the bank, that as you will see, has been used as part of many of the bank's varieties, and for good reasons: its traits of flavour, aroma, potency, resin production and structure are readily transmitted to its offspring, which makes it an excellent plant for both flower production and for breeding new hybrids.
With vigorous growth, it is perfectly suited to pruning and trellising techniques such as LST, as well as for SCROG growing. It is a fast flowering plant for a predominantly OG Kush hybrid, being ready in only 8-9 weeks indoors, and giving a generous harvest, close to 600g per m2. Outdoors, you can expect to harvest Gupta Kush in October.
Clementine Kush
The intense citrus aroma of Clementine Kush, reminiscent of tangerines but with delicious and complex Kush notes, comes from the parent Tangerine Sunrise, a very special plant that the Colorado Seed team have preserved for years. The other parent used is Gupta Kush, which we've already been introduced to. The result is a balanced Indica/Sativa hybrid that's highly versatile and easily adapts to all types of cultivation techniques and growing systems.
The breeders at Colorado Seed advise topping Clementine Kush plants (apical pruning) to take full advantage of the enormous vegetative vigour that this strain possesses, allowing it to develop a large number of lateral branches with multiple flower sites, making it perfect for SCROG systems, or similar approaches. Yields are around 600g per m2, and it only needs 8-9 weeks to complete its flowering cycle.
With a THC percentage of 21%, the effect is potent and long lasting, perfect if you want to relax after a hard day of work but still keep the mind lucid. We must also highlight the outstanding organoleptic qualities of any resin extractions made from this variety.
Chemodo Dragon
Another descendant of Gupta Kush, in this case sharing lineage with the well-known Chem Dog #4, is Chemodo Dragon. If you're looking for a variety that is easy to grow, productive, fast-flowering and very tasty, this is for you!
This balanced hybrid has a compact and sturdy growth pattern, so its branches won't need stakes or string to support the weight. It is ideal for growing in reduced spaces, in particular in rooms with low ceilings and its growth characteristics make it perfect for SOG cultivation.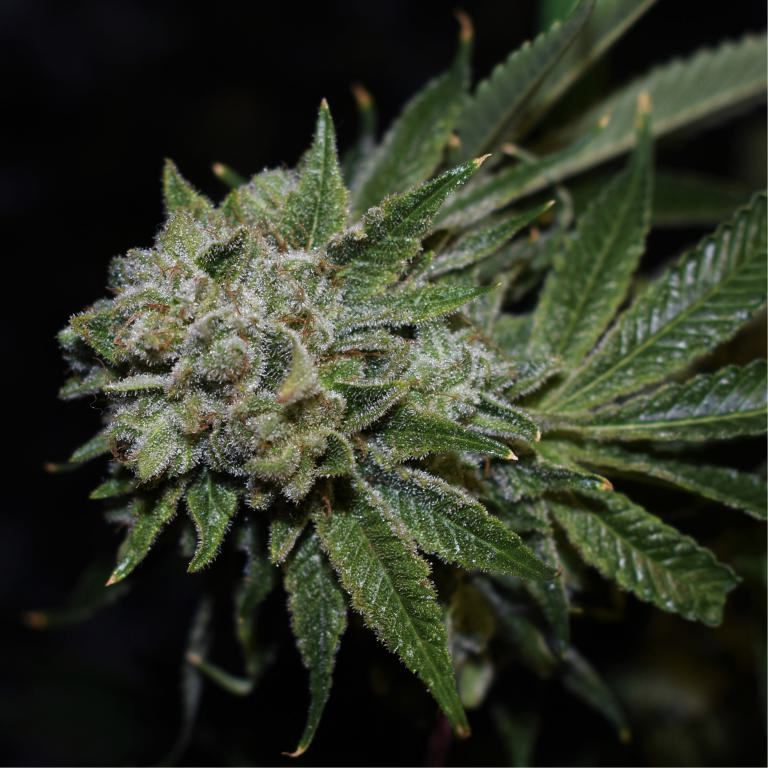 The two main phenotypes, one with more Kush influence and the other more Chem Dog dominant, need 8 and 9 weeks respectively to complete the flowering cycle, both producing more than 500g per m2 of buds with a complex aroma of pine, fuel and citrus notes. With a THC level of 26%, it is one of the most potent varieties in the catalogue, providing a long lasting active and stimulating effect.
Krishna Kush
Last but not least, we present Krishna Kush, a cross between Lavender and Gupta Kush that stands out for its powerful and long-lasting sedative effect, ideal for treating various ailments. As you'll discover out if you choose it for your garden, this variety stands out for its intense floral Kush flavour and spectacular resin production.
Because of its growth structure it can be used in both SCROG and SOG, and it is the fastest finishing variety in the catalogue, needing only 7-8 weeks flowering time! With high yields of close to 500g per m2, it is perfect for beginners and growers who don't want to complicate their lives, giving very few problems and growing to maturity really fast.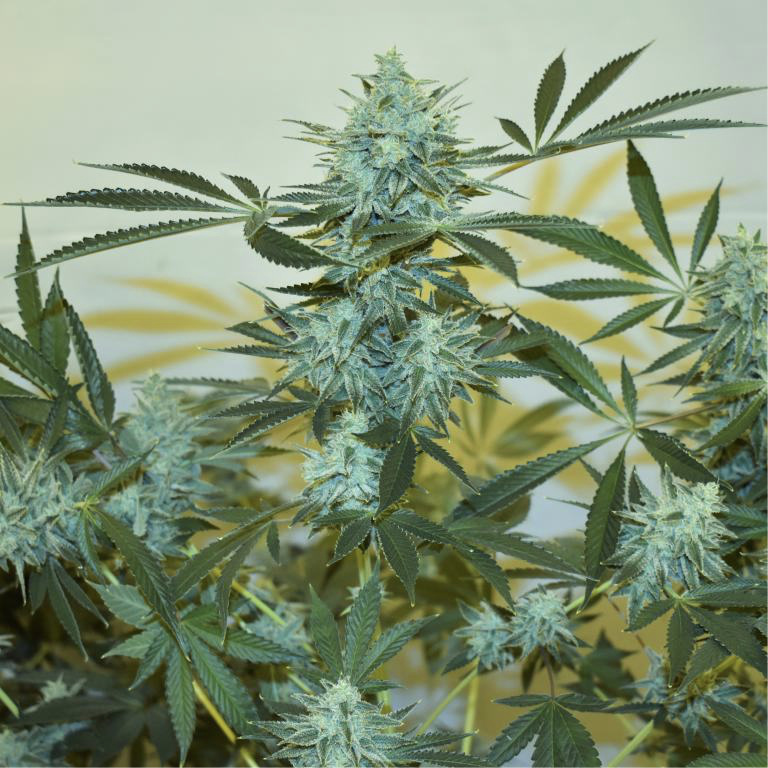 In addition, Krishna Kush reaches a spectacular 27% THC, which makes it the variety with the highest content of this principal cannabinoid in the entire catalogue. Its medicinal effect is potent, providing relief from stress, muscle tension, anxiety or insomnia.
Interview with Colorado Seed by Alchimia Grow Shop.
We took some time out with the Colorado Seed team to ask them a few questions so you can discover a little more about their work philosophy.
A - Explain a bit about breeding only with seeds. Is it true that Colorado Seed uses this breeding technique?
CS - Cannabis breeding can be conducted with several genetic development techniques. The most common and practiced by the "seedbank" is to maintain 1 female plant and 1 male plant to carry out an F1, ending the breeding work without advancing to the following generations. In this first generation there is instability, and the most interesting characteristics that were shown have not been fixed, for example; production of trichomes, calyx to leaf ratio, the colours in blue/violet flowers etc. Our company believes that this is unfinished work and of little genetic value. For Colorado Seed International it is very important to always offer stability and quality together, hand in hand.
Our proposal for the development of cannabis breeding is always to select the best female and male of the resulting generation to develop the next generation of seed. In this way the characteristics that have been selected for to develop the cannabis variety in question are marked and stabilised, this is known as backcrossing. In our catalog of regular varieties there are some  8th generation backcrosses (Bx8) such as Krishna Kush, a cross of Soma's Lavender with Gupta Kush (our star parent for this line).
A - When did Sam join the Colorado Seed project?
CS - Sam is the company's grow technician in Boulder, Colorado. Since 2008 he's been developing genetic lines and has advanced, generation after generation, to obtain seeds of great genetic value and of very high stability, like our Clementine Kush that has very intense citrus terpenes and trichome-covered sugar leaves in a very high percentage of examples.
Timothy is the owner of the company, and was the creator and keeper of the Colorado Seed Inc. varieties. His beginnings go back to the 70's, being a true American cannabis pioneer. His list of strains includes some very special varieties, like the Hawaiian lines present in several of the seed bank's crosses, such as Hibiscus Sunrise, which will soon be available in our catalogue. It's worth mentioning his Ghost OG from Colorado, a strain of great renown used by many seed banks today to create their OG Kush variants.
A - Colorado Seed sells its seeds under license in Colorado... what does this mean exactly?
CS - Colorado Seed Inc is the only legal seed bank with an official license issued by the State of Colorado USA. This means that it is the only company in Colorado capable of registering its cannabis strains and distributing them to legal licensed producers and those outlets where seeds can be sold, such as state recreational dispensaries. This license only allows the production and distribution of seeds within the state of Colorado and for this reason this new company has been created, Colorado Seed International, which is able sell and distribute its seeds in other US states and in countries like Uruguay - where cannabis regulation exists - in addition to all the countries that allow the purchase of cannabis seeds as collector's items.
A - How was this three-way relationship between Colorado Seed, R-Kiem and Old School Genetics born?
CS - Timothy wanted his seeds to be known worldwide and understood that he would have to offer his seeds in a feminised format in order to reach the larger public all over the world that grow with feminised seeds. He traveled to Spain to meet with different European seed banks, because here in Spain there are a large number of specialists in the technique of feminising and developing this type of seed.
Timothy contacted several companies and finally decided to choose R-Kiem Seeds, being a small, local seed bank that showed him respect and trust. R-Kiem Seeds was supported by Old School Genetics, renowned breeders from Barcelona who collaborate with different seed banks, contributing their genetics and producing different varieties for them. In this way, we established the three-way relationship that is about to take off from the Alchimiaweb platform.
A - What have you taken into account when choosing the varieties to be feminised?
CS - In our breeding base in Colorado USA we have a catalogue of over 40 regular varieties. Here in Europe we've chosen to launch the seed bank with four of them. The 4 varieties released here are a small summary of what you can find in Colorado Seed Inc's extensive US catalogue. New flavours from the USA will fill the gardens of the most advanced growers and prepare them for new experiences.
Our star variety in this first release is Clementine Kush. A cross of Tangerine Sunrise that was one of the varieties included in High Times Top Ten strains of 2014 alongside our OG Kush star Gupta Kush.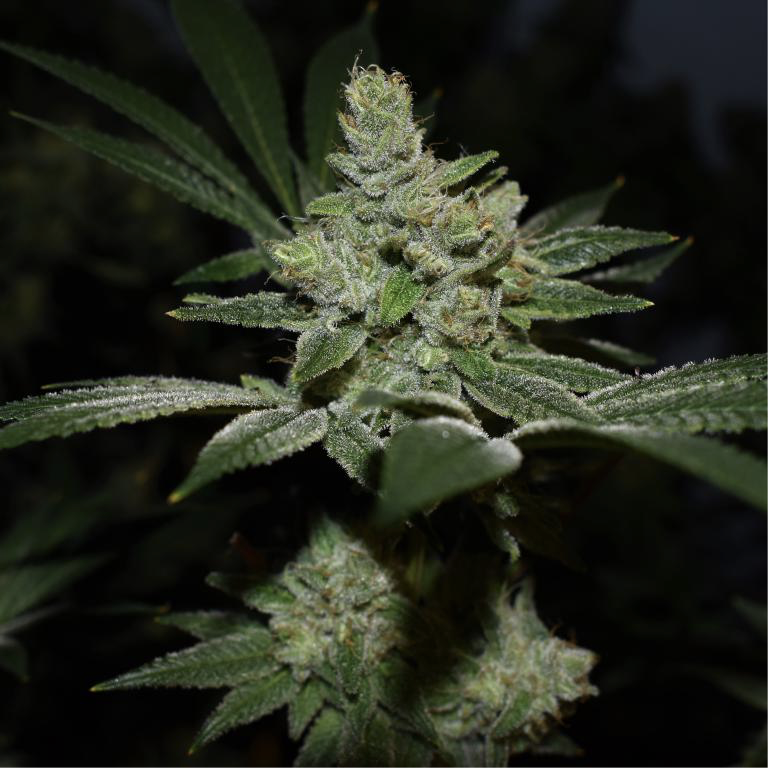 The remaining three are:
Chemodo Dragon: A Chem Dog #4 line with very fast flowering and abundant crops with unmistakable American flavour.
Krishna Kush: Here we offer a very fast flowering Indica that offers blue tones at the end of flowering. The female used as a mother is a selection of Lavender from Soma Seeds.
Gupta Kush: An high-yielding OG Kush star with incredible flavour with a soothing and relaxing effect that is ideal to for the therapeutic use of cannabis.
A - Can you tell us something about future projects? Maybe some regular or auto flowering versions? Any CBD-rich varieties?
CS - We have four new varieties already produced that will be available 6 months after this first release. In this second release, the chosen varieties will give Spanish growers and cannabis associations a lot to talk about! A new variety specifically for lovers of the extractions, capable of yielding more than 25% return in resin. A project with the mythical and unmistakable Sour Diesel and 2 very sweet delights that will conquer the palate of even the most exquisite users. We hope you like them!!!
Happy growing!
The articles published by Alchimiaweb, S.L. are reserved for adult clients only. We would like to remind our customers that cannabis seeds are not listed in the European Community catalogue. They are products intended for genetic conservation and collecting, in no case for cultivation. In some countries it is strictly forbidden to germinate cannabis seeds, other than those authorised by the European Union. We recommend our customers not to infringe the law in any way, we are not responsible for their use.