The Devil's Harvest Seeds in Alchimia
Origins of The Devil's Harvest Seeds Bank
The Devil's Harvest Seeds seed bank was born in Holland in 2012, more specifically in its capital, Amsterdam. Soon, their strains were awarded at different cannabis events, and their genetics overran the Dutch Coffee Shops in no time, which almost immediately became a reference in many establishments. Their intention has always been the same: to develop cannabis hybrids based on their favourite strains - a range of old and modern clones from both Europe and America - in search of new combinations that provide their customers with an product of exceptional quality .

In its few years of history, this seed bank - founded by two dutch breeders - has become a revelation, winning several important awards in cannabis competitions as prestigious as the High Times Cannabis Cup in Amsterdam, Spannabis in Barcelona or Dab-a-Doo in Denver.
The secret of their success is probably the exceptional quality of the clones with which they work, popular genetics like the Cheese, Sour Diesel, Shoreline or New York City Diesel. Let's take a look now at their catalogue, highlighting the most interesting and rewarded strains.

Cannabis strains from The Devil's Harvest Seeds
The cannabis strain catalogue of The Devil's Harvest Seeds Company is composed of both regular and feminised varieties. Their specialty is creating Indica-dominant hybrids with exquisite flavours, a strong physical effect and excellent yields.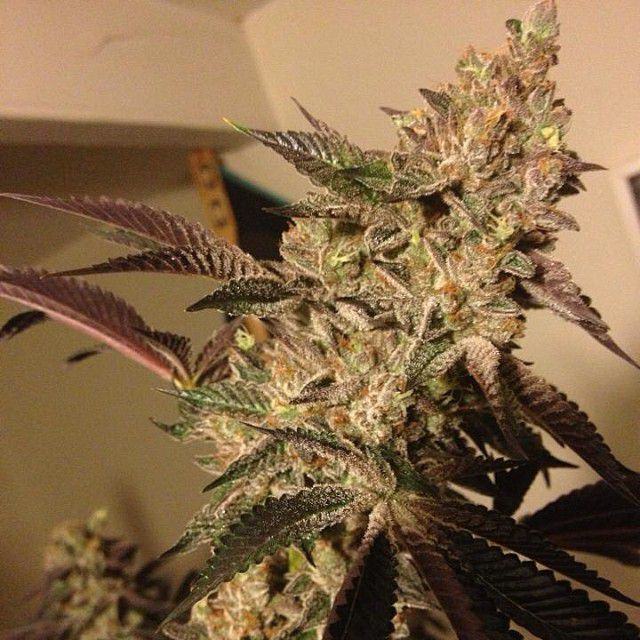 Their regular seed collection is extensive, and includes mainly Sativa strains such as the Strawberry Sour Diesel marijuana, a cross between Kyle Kushman's Strawberry Cough and an Original Sour Diesel that came third in the Bio category at the 2014 High Times Cannabis Cup in Amsterdam.
They also have a variety developed from the famous variety from UK Cheese, which they have been used in several lines such as Chiesel (New York City Diesel x Big Buddha Cheese) or Kuchi, for which they used a Cheese female and a male plant of the popular San Fernando Valley OG Kush, thus creating a perfect strain for growing with the SOG technioque with incredible fruity flavor.
For all Kush lovers, Khufu is without doubt a strain to take into account, a backcross of Kuchi with a SFV OG Kush female that flowers really fast (8-9 weeks) and has devastating effect.
If yields are what you are interested about, do not miss the chance to grow Casey Jones, a three-way hybrid between Trainwreck, Sour Diesel and Thai that is productive, fast (8-9 weeks) and very resinous, with a structure suitable for SOG crops.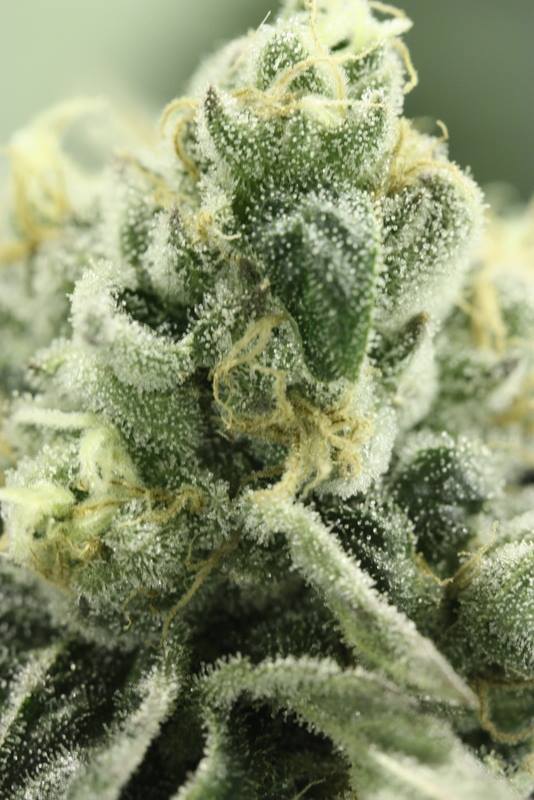 With respect to feminized strains, we can find female versions of some of their regular varieties (Strawberry Sour Diesel, Kuchi...) as well as some of the prizewinner genetics of the bank, such as the legendary Shoreline (Sensi Skunk Shoreline cut x Oasis), a strain rewarded in diverse events that stands out for its intense smell, making the use of anti-odour systems during its flowering essential.
Another strain that has been awarded in different occasion is Casey Jones, developed by the renowned breeder Greatfulhead. Fast (8 weeks), productive and with a stimulant effect that is highly appreciated by its users, it is one of the best-known strains of the company, bred from the original clone from Conoisseur Genetics.
One of their works with higher medicinal value is Fallen Angel (Khufu x Shoreline), a genetics with Kush profile that combines the strong aroma of Shoreline with the devastating effect of Khufu. Its flowering is fast (8-9 weeks) and it produces top grade trichomes, which makes it perfect for resin extractions.
And since we are talking about Kush genetics, we can't forget their last and brand new champion, Rollex OG Kush (White Fire x Kuchi), a cross that combines the best traits of the Cheese, the OG Kush and The White genetics to bring a mostly Indica plant with incredible resin production and intense flavour that has fascinated the Jury of the HTCC and the Highlife Cup in the latest editions.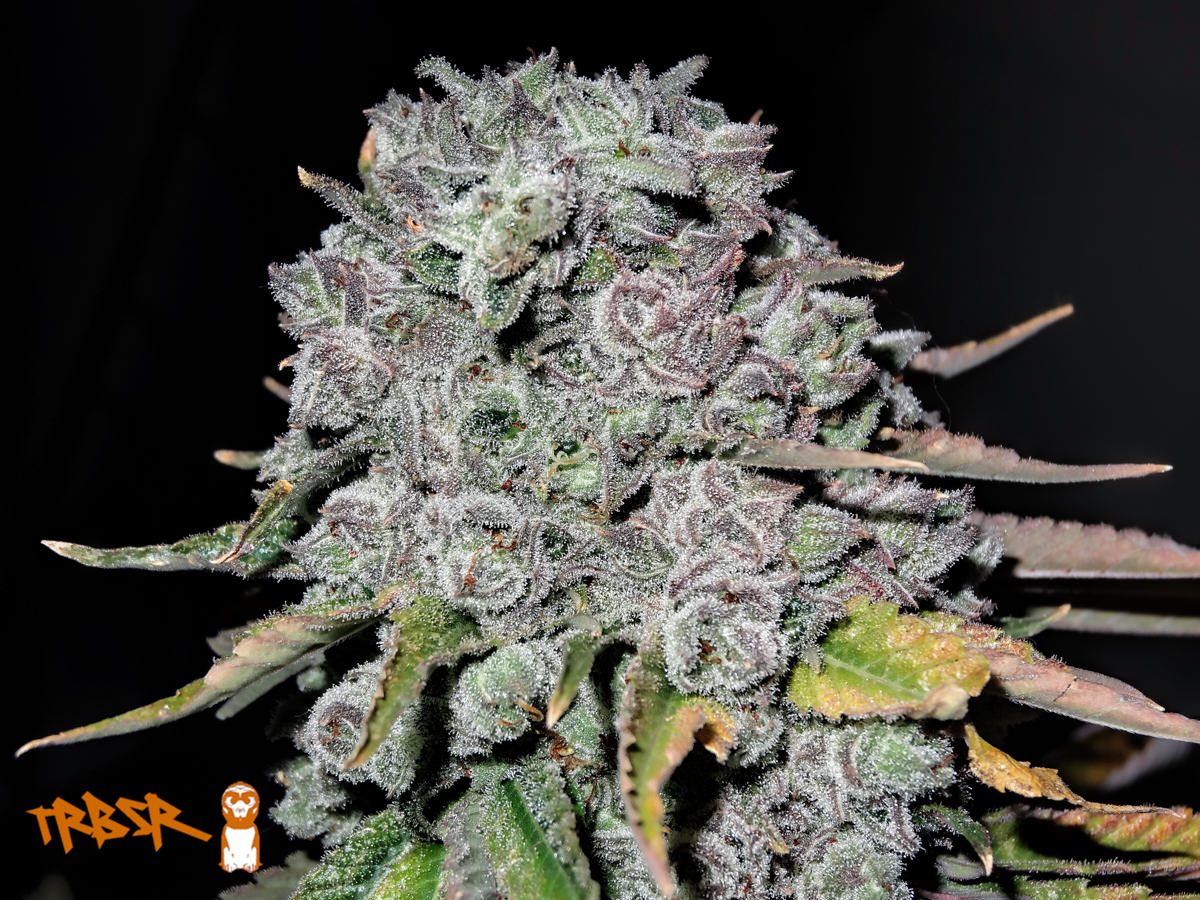 As you can seeThe Devil's Harvest works with clones and seeds of the best quality, offering a wide range of genetics so that every grower can find what best suits his needs, always getting top grade buds.
Award-winning strains from The Devil's Harvest Seeds
In just three years of trajectory on the cannabis market, The Devil's Harvest has already won several prizes in events of great importance in the sector. This is the complete list of cups won so far by this young seed company:
2012 - High Times Cannabis Cup, Shoreline, 2nd prize Coffee Shop Flowers
2013 - High Times Cannabis Cup, Shoreline, 2nd prize Solventless Cup Nederhash
2013 - High Times Cannabis Cup, Casey Jones, 3rd prize Outdoor category
2013 - High Times Cannabis Cup, Rollex OG Kush, 1st prize Coffee Shop Flowers
2014 - Dab-a-Doo Denver Cup, Shoreline Shatter, 3rd prize
2014 - Highlife Cup Amsterdam, Strawberry Sour Diesel, 3rd prize Bio category
2014 - Highlife Cup Amsterdam, Casey Jones, 1st prize Bio categor
2014 - Highlife Cup Amsterdam, Rollex OG Kush, 1st prize in Kush category and overall winner of the event.
The articles published by Alchimiaweb, S.L. are reserved for adult clients only. We would like to remind our customers that cannabis seeds are not listed in the European Community catalogue. They are products intended for genetic conservation and collecting, in no case for cultivation. In some countries it is strictly forbidden to germinate cannabis seeds, other than those authorised by the European Union. We recommend our customers not to infringe the law in any way, we are not responsible for their use.