Origins of Brothers Grimm Seeds and interview with MrSoul
The history of this North American cannabis seed company Brothers Grimm is quite uncommon, especially if we take into account the huge success of their strains since they were first introduced in the market in 1996. Indeed, and before their withdrawal from the seed market in 2002, some of their genetics had already become true classics in the cannabis scene, with names that will surely sound familiar to you: Cinderella 99, Apollo 13, Killer Queen or Rosetta Stone just to name a few. Over time, this varieties have also become the baselines for many other hybrids from breeders across the globe.
The number of awards won by both Brothers Grimm Seeds varieties and other strains developed from their genetics is simply astounding. But, how did it all started? Let's take a look now at the origins of this company, their flagship genetics and, of course, the exclusive interview with MrSoul!
Origins of Brothers Grimm Seeds
It all started when MrSoul - one of the founders of the company - contacted the dutch seed bank Super Sativa Seed Club in 1987. Soon after, he was already distributing their seeds throughout the American territory. The access to new and amazing genetics, as well as his knowledge on engineering (he had studied nuclear engineering in New York) made him decide to dedicate his time to growing and breeding cannabis, also designing his own climate control and hydroponic systems.
During the mid 90's, MrSoul, Duke Diamond and Subcool met each other through the popular forum Overgrow, which brought together some of the best cannabis growers in the world. Thanks to all the knowledge shared in that forum, MrSoul and his partner Sly founded Brothers Grimm Seeds, while Subcool - founding member of Overgrow - started his own seed company, TGA Subcool.
In this way, and thanks to the breeding technique called cubing (or triple backcross) they soon had a nice collection of stable, quality genetics. In some cases, they came from bagseed found in dried buds, as is the case of Princess, Café Girl or Genius. Indeed, these three parents used by Brothers Grimm Seeds actually came from seeds found in a Jack Herer bag purchased by MrSoul himself in 1997 at the "Sensi Smile Coffeeshop", in Amsterdam. Ultimately, these plants where used as main parents to create Cinderella 99 (Princess), Rosetta Stone (Café Girl) and the Apollo line (Genius).
When things seemed to work nicely, with a young seed company with impecable reputation in the marijuana community, MrSoul and Sly had to cease their activity for safety reasons. From there on, MrSoul tried to establish his business - without success - in places like Belgium, and it wasn't until 2015 that he finally found a place in Colorado to develop his strains (mostly regular seeds) with his partner Duke Diamond.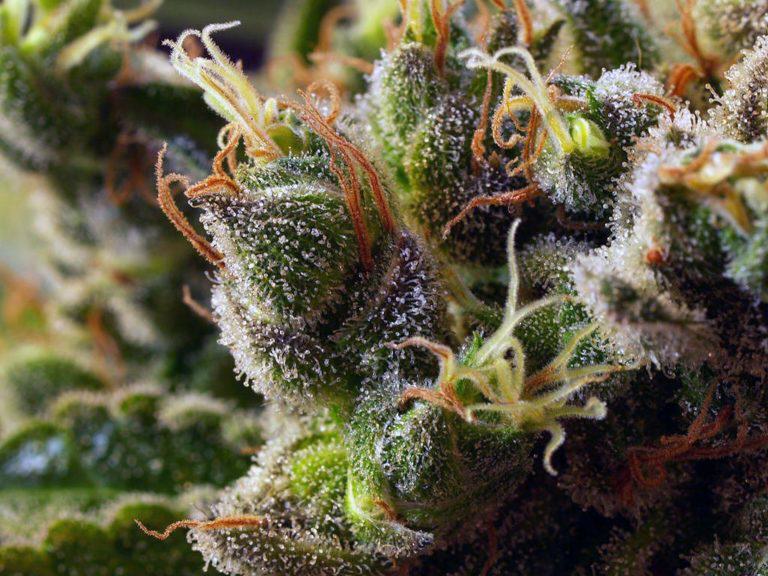 Interview with MrSoul from Brothers Grimm Seeds
Here you have our interview with the main breeder and founder of Brothers Grimm Seeds, MrSoul:
A - After creating one of the most reputed seed banks of its time, you suddenly had to cease your activity. How did you cope with that? Was it really that hard to find another place to continue your work?
MrSoul - I was not unhappy during the time away from growing and breeding because I had family and another vocation to lean on. It felt very strange however, I kept asking myself…" Why are you shutting down the money generator?" I moved to Europe in 2002 with hopes I'd find another growing facility but it didn't materialize after 2 years. I then returned to USA to work as an engineer until 2015 when I realized it would be possible to reopen Brothers Grimm Seeds in a legal state, so I went to Colorado.
A - I guess you must be pleased with the current situation in Colorado and other states of the USA but...how do you think the current situation could be further improved for growers, retailers and users?
MrSoul - Well in USA I see the major problem is the classification of Cannabis as a Schedule1 drug and the fact that it remains Federally illegal despite individual states declaring it leagal. That has to change ASAP for real legalization to be enacted.
A - You developed C-99 from Princess and Shiva Skunk...what about the new version? Is it true that you used Princess and C-99 as parents?
MrSoul - The Shiva Skunk was only used as the male in the P50 generation. The final "formula" to create C99 is Princess x C94 – which is why the "new version" isn't a new version it is EXACTLY the SAME as in 1999.
A - As you already know, I'm a great fan of Rosetta Stone, so I must ask...are you still keeping the original Café Girl? And the White Widow male? How have you developed the new Rosetta Stone?
MrSoul - The Café Girl was culled in 2001, as was the White Widow. The New Rosetta Stone is far superior to the original. It's a cross of Jack Herer to P75. And the feminized version is Jack Herer x C99 reversed.
A - And what can you tell us about Killer Queen?
MrSoul - Killer Queen is Airborne G13 x C99 – what do you want to know that isn't in the description on the website?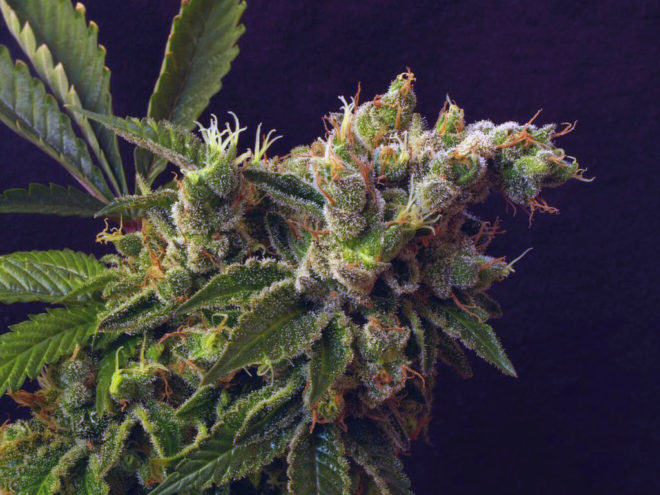 A - We know you're familiar with the cubing technique, which you've used to develop several strains...what do you think about feminization? Would you ever use this technique?
MrSoul - YES, in fact I've been very excited about the new 100% female seeds like Cinderella XX, Rosetta Stone XX, and soon to be released is a feminized version of DTC99.
A - To what extend do you want to keep the genepool of your strains wide?
MrSoul - I keep a very small genepool and yet I'm able to create all the variations that I need to evolve my vision. I'd gladly do collaborations with other breeders who have a strain that would be a good parent with one in my genetic stables.
A - Both you and your strains are a true legend for many growers and breeders out there. I know curiosity killed the cat but...any new strain on the plans?
MrSoul - Absolutely !! I tend to announce new strains on Instagram (@brothersgrimmseeds) and on Facebook (MrSoul) and news spreads out from there. In addition to the feminized strains, I have created some heavier, Indica-dominant seed lines as well. And I have an S1 feminized version of Genius coming soon too.
A - We love people like you to give some counsel to new growers about growing or breeding...what would you tell them?
MrSoul - Define the REAL goal of your growing and keep it in mind wherever you are and whatever you're doing. Don't change what works. Don't re-invent the wheel.
A - Thanks a lot for your help and commitment, we really wish that you've finally found a place to continue your work...which we'll enjoy for sure!!
MrSoul - Thanks guys – I have found a lovely place to continue my work and live in peace.
All the best MrSoul!!
The articles published by Alchimiaweb, S.L. are reserved for adult clients only. We would like to remind our customers that cannabis seeds are not listed in the European Community catalogue. They are products intended for genetic conservation and collecting, in no case for cultivation. In some countries it is strictly forbidden to germinate cannabis seeds, other than those authorised by the European Union. We recommend our customers not to infringe the law in any way, we are not responsible for their use.