New CBD-rich cannabis seeds
In recent years the numerous scientific studies that have come to light demonstrating the medicinal properties of CBD have led to a marked increase in the demand, not just for CBD-rich cannabis varieties, but also for food and cosmetic products high in CBD.
As a result, cannabis breeders and geneticists have been working to stabilise their hybrids, maximising the cannabinoid content in their varieties, and each year more new varieties with higher and higher CBD contents are released on the market.
As an example of this evolution, in this article we will talk about several of the new generation of CBD-rich cultivars, all recent additions to the Alchimia seed catalogue. These are varieties specially developed to achieve as high a level of CBD as possible in the majority of the offspring, with almost no psychoactive effect, but with a high therapeutic potential making them ideal for the treatment of diverse ailments such as depression, anxiety, ADHD, anorexia, epilepsy, autism, and many other conditions.
Dinamed CBD from Dinafem
One of Spain's best-known seed banks, Dinafem have developed their first 100% therapeutic variety, Dinamed CBD. Based on the Reggae Seeds' strain Dancehall, the team of breeders at Dinafem have managed to isolate and stabilise individuals with the highest CBD content, achieving a spectacular THC/CBD ratio of 1:25 in 90% of plants.
To develop this strain, Dinafem first grew out 2,000 Dancehall plants from regular seeds, carefully selecting only two females and one male, which were crossed with each other. The next step was to germinate 500 of the seeds from this cross, eventually choosing one example particularly high in CBD and notably low in THC, which was dubbed Pure CBD 4. Dinamed CBD is the final result of reversing this Pure CBD 4 plant and pollinating it with itself, producing a feminised strain with a THC content of 0.5-1% and a CBD of 10-14%.
It's a well-balanced hybrid (60% Sativa/40% Indica) with a good production of up to 500g per square metre, suitable for both outdoor and indoor cultivation. It flowers quickly, being ready to harvest after 60 days indoors, and in the second week of September when grown in outdoor gardens, where it's capable of producing up to 1000g per plant. It's structure is mainly Sativa, with narrow leaves and good development of lateral branches. It's a perfect cultivar for growing in SCROG (Screen of Green) setups.
The flavour is orange, citric, sweet and fruity, while the psychoactive effect is barely perceptible, with a slight sensation of relaxation, leaving users able to deal easily with almost any type of normal daily task.
Candida by Medical Marijuana Genetics
Candida (CD1) is the flagship medical strain of new British seed bank Medical Marijuana Genetics. It's a Sativa-dominant hybrid developed by crossing the renowned medical strains AC/DC and Harlequin, both boasting a high CBD content with hardly any THC. AC/DC is a Northern Californian clone-only selection of Resin Seeds' Cannatonic with a THC/CBD ratio of 1:20 and up to 19% CBD. Harlequin is a 4-way hybrid (using genetics from Colombia, Thailand, Switzerland and Nepal) with a THC/CBD ratio of 2:5 and up to 13% CBD and 5% THC.
Fruit of this cross, Candida is a hybrid with an great number of therapeutic applications in the medical field but with no psychoactive effects: it's THC/CBD ratio of 1:20 (0.5% THC to 11-20% CBD) is ideal for treating a wide range of symptoms and ailments, without leaving users feeling 'high', perfect for users unfamiliar with THC-rich cannabis and for combining daytime consumption with normal daily functions.
Cultivated indoors under lights, Candida flowers in around 9 weeks, producing approximately 500g per square metre. It's a vigorous, resistant and easy plant to grow outdoors, where it's ready to harvest in early October and needs no special care to get big yields. As with Dinamed CBD, it's effect is barely perceptible given the extremely low content of THC, the cannabinoid that's responsible for the psychoactive 'high' of cannabis.
CBD Therapy by CBD Crew
For 4 years, the team of breeders at CBD Crew has been working to develop a cannabis strain for medicinal users with the lowest possible THC content and maximum CBD. After this long process, they have released CBD Therapy, one of the first varieties to reach a 1:20 ratio in some specimens, with a CBD content of up to 10% but only 0.5% THC.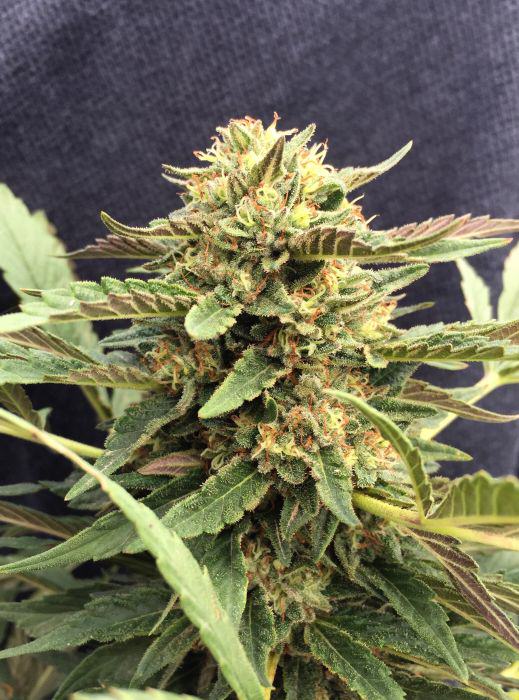 In CBD Therapy, however, this feature is not as stable as in the other two varieties we previously mentioned. The THC/CBD ratio can vary from 1:2 to 1:20, so you will find variations in effects depending on the plant being consumed. Far from being a negative factor, this genetic variability offers the opportunity for users to test a crop of plants with different properties and select the plant whose effects best suit their medical needs. They can then keep this mother plant to ensure a reliable and consistent supply of clones with the perfect chemotype for the desired therapeutic effect.
CBD Therapy's flowering period is rapid, between 8 and 9 weeks, and it yields well, giving about 500g per m2, making it an excellent choice for medical users. It's adapted both to indoor, greenhouse and outdoor cultivation, where it is usually harvested in October. It's flavour is predominantly fruity, with sugary notes and earthy nuances.
Entourage effect and seeds with THC/CBD ratio  1: 1
In recent years, you may have heard the term "entourage effect" (although Dr Lester Grinspoon prefers the term "therapeutic ensemble"). This refers to the synergy created by the different cannabinoids, terpenes, flavonoids, etc. contained within the glandular trichomes of cannabis. According to numerous (and prestigious) researchers, the medicinal effects of the various compounds present in cannabis are enhanced by acting in synergy with each other, with many conditions benefitting greatly from a treatment using varieties with a more balanced THC/CBD ratio, as opposed to CBD only.
As many users of medical cannabis don't mind (indeed, many enjoy) the feeling of mild and totally controlable intoxication, many varieties with a THC/CBD ratio of 1:1 have been developed and released onto the market. These strains usually contain only moderate amounts of each cannabinoid, offering a balanced and mild psychoactivity induced by the THC but modulated and attenuated by the CBD, giving a pleasant effect that even so, can't be compared in potency with the THC-rich 'recreational' cultivars.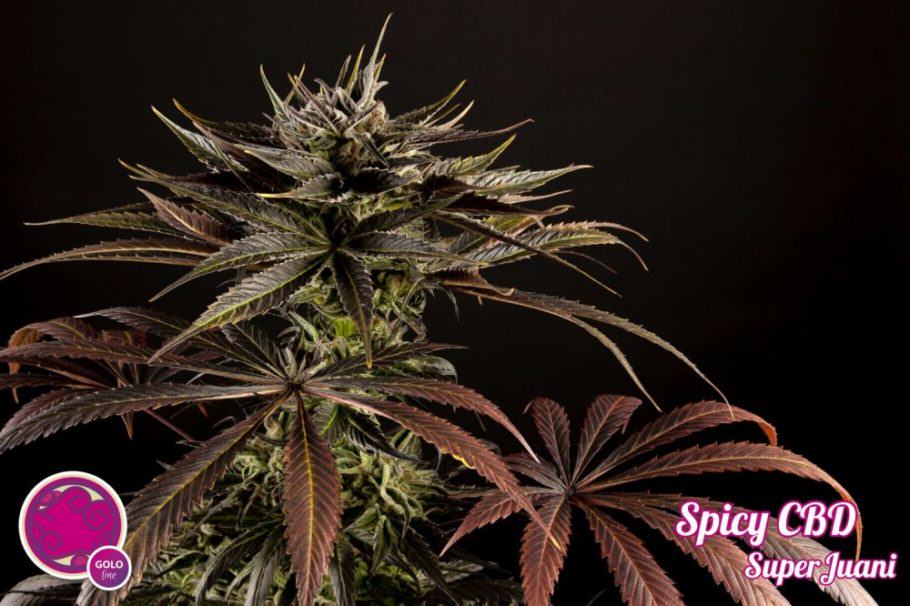 Varieties such as Spicy CBD from Philosopher Seeds (8% THC and CBD), CBD Critical Mass from CBD Crew (5% THC, 5/8% CBD), CBD Chronic from Serious Seeds (5% THC and CBD) or Hiydrow (HY-1) by Medical Marijuana Genetics (8.5% THC and 12% CBD) offer a much more balanced content than the varieties mentioned above, although their CBD content may not be as high.
It's obvious to see that medical cannabis breeding is experiencing a boom time, with new plants offering better characteristics constantly being discovered, developed and released to bring the relief that so many patients desperately seek. In addition, the development of these varieties will undoubtedly lead to more effective derivatives being developed in the future, thus improving the already extensive range of CBD products available on the market today.
See you soon!
The articles published by Alchimiaweb, S.L. are reserved for adult clients only. We would like to remind our customers that cannabis seeds are not listed in the European Community catalogue. They are products intended for genetic conservation and collecting, in no case for cultivation. In some countries it is strictly forbidden to germinate cannabis seeds, other than those authorised by the European Union. We recommend our customers not to infringe the law in any way, we are not responsible for their use.