Chemdog: the story of a legend
Every now and then, very rarely, a new strain will burst onto the scene and completely change the rules of the game, as was the case with genetics such as Skunk, Haze or Northern Lights. The appearance of these outstanding strains not only represents a step forward in cannabis breeding, but they can have such an impact on consumers that they quickly reach mythical status, something that is even easier today than it was a few decades ago.
Indeed, on one hand, these genetics often become the foundations on which dozens of new hybrids are developed, some more balanced than others, but always presenting new and exciting traits in the offspring. On the other hand, and as any cannabis consumer will know, the appearance of one of these "superplants" inspires a real fever to try it and grow it, thus elevating it to the Olympus of the cannabis gods. This is the case of the strain that concerns us today, a legend in every sense of the word: Chemdog, also known as Chemdawg.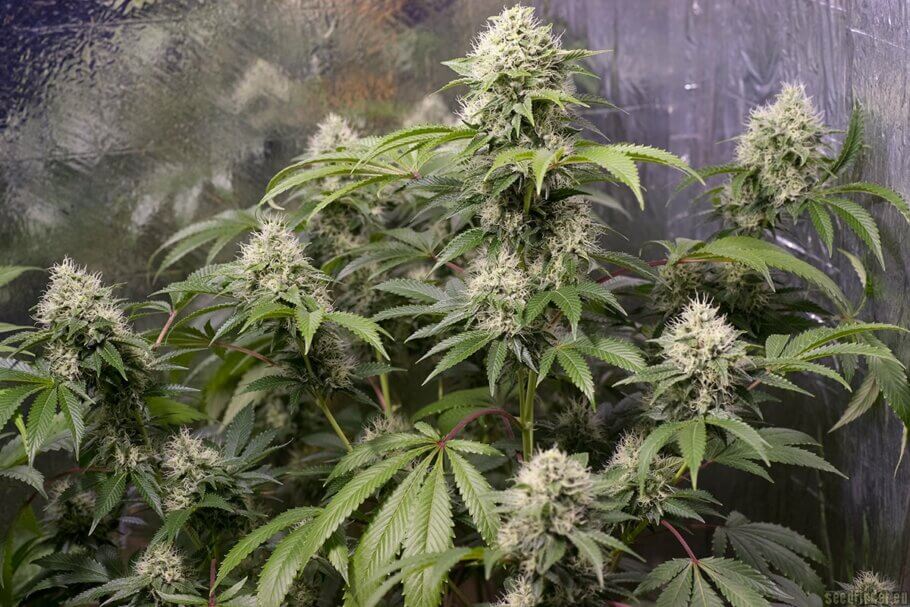 A Grateful Dead concert and a weed deal that changed the cannabis world
To learn more about the origins of Chemdog we have to journey back in time to 1991. We are in the state of Indiana, USA, famous for its endless farmed fields and - almost - endless Indianapolis 500 Mile race. However, this scene takes place in Deer Creek, a community that has seen its usual peace and tranquillity broken with the visit of a rock band called Grateful Dead, known among other things for bringing weed lovers together in their concert audiences.
It's the beginning of June, it's hot, and our protagonist Greg Krzanowski, also known as Chemdog, is walking around the car park of the Deer Creek Amphitheater (the venue where the concert was being held) looking forward to smoking a nice joint. Suddenly, almost magically, he hears two characters utter the words he most wanted to hear: "we've got kind bud". Quick as a flash, Greg strikes up a conversation with the two stoners, named P Bud and Joe Brand (aka Wonkanobe), and buys an ounce (barely 30 grams) of flowers that his new friends refer to as Dogbud or Chemweed (it was Greg who put the two names together in what turned out to be "Chem Dog").
Greg is amazed by the quality of the flowers - he's never seen or smelled anything like them in his life, and is more than happy to pay the $500 asked for the bag of weed. It's some Colorado-grown indoor, although the exact parentage is not yet known. The only known detail is that the weed came from friends of P Bud and Joe B in the Crested Butte area of Colorado. Being the smart guy that he is, Greg asks P Bud and Joe B for their number to arrange a future shipment of a few more ounces of Dogbud up the East Coast to Massachusetts, where Greg resides. The cannabis story is about to take a major turn.
The birth of Chemdog
Indeed, not long afterwards, Greg excitedly received two more ounces of the "renamed" Chem Dog at home. One ounce was completely unseeded, but the other, to Greg's surprise, contained a total of 13 seeds. When he told Joe B, he was surprised, as he had been buying these buds for over a year now and had never seen any seeds in any of them. The identity of the male plant responsible for these seeds remains a mystery, although there is speculation that it could have been a self-pollination of Dogbud itself.
Be that as it may, here we have Greg with a couple of ounces of the best weed he has ever tasted and 13 seeds from that weed...what else was he going to do but germinate some and see the results? So, in that same year of 1991, Greg germinates 4 of the 13 seeds hoping to find something really special, and boy did he find something special! This first batch of 4 seeds produced 3 females and a male, which unfortunately Greg discarded before he had used it to pollinate the females to get more seeds of the variety. A real pity, although Greg was very young at the time and couldn't possibly have known the huge potential of this male plant.
The 3 females were labelled Chemdog, Chemdog A and Chemdog B, although today they are known as Chemdog 91 (or Chem'91), Chem's Sister (or Chem Sis) and Chemdog B respectively. Of the three phenotypes, it is the first two that are still passed around as clones among a select few growers, and are used by some breeders to create new hybrids with Chemdog genetics. After this, the world wouldn't see another new Chemdog phenotype for another 10 years!
2001, second germination of Chemdog seeds
Indeed, 10 years after germinating the first four Chemdog bag seeds, Greg and his girlfriend decided to germinate some more. So, the 3 new seeds are labelled "C", "D" and "E". "E" never germinated, while "C" turned out to be a mediocre plant with not enough interesting traits to keep. However, "D" did represent an excellent example of these genetics, so it was kept (and is still in rotation to this day) under the name Chemdog D or Chem D.
5 years later, in 2006, Joe Brand and Greg meet once again and our protagonist gives four of the last six remaining seeds to Joe B so that he can grow them and select some new clones. Joe labels his 4 jewels from 1 to 4 and after growing them out, he keeps the number 4, which he says is the closest to the original Chemdog buds. This new clone, Chemdog #4, is known as the Reunion Pheno. We don't know exactly what happened to the last two seeds, so we can only assume that Greg still has them.
Unfortunately, in 2011 Greg was arrested and lost practically everything (house, car, etc) during the judicial process. However, several friends of his (Ben from IC Collective, Skunk VA and others) were able to keep all his genetics, so at least something was saved from such an undesirable situation. Fortunately, Greg is now a free citizen and is actively working on his Chemdog trademark, so it looks like his years of hard work will finally pay off, and we wish him the best of luck!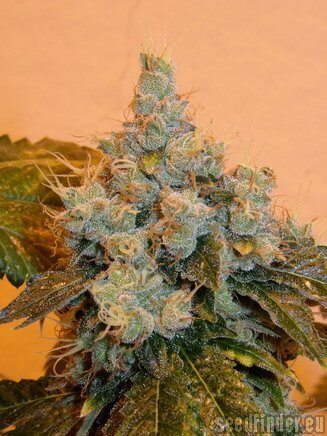 Varieties created from Chemdog genetics
As we have already mentioned, and I'm sure you're aware, Chemdog has been used to create some of the most famous cannabis strains of recent years, such as Sour Diesel and - probably from Chem'91 - OG Kush. Strains that have in turn become true pillars of cannabis breeding, with dozens (if not hundreds) of crosses created from either of the two. Can you imagine a world without hybrids of OG Kush genetics? This is just a sample of the tremendous change that Chemdog's irruption into the cannabis scene represented, especially among breeders of new strains.
As a result, we can find hundreds of hybrids created, either direct descendants of Chemdog genetics or from plants such as the aforementioned Sour Diesel or OG Kush, which have Chemdog genes in their composition. It's incredible to think of the impact that these 13 bag seeds have ended up having!
Chemdog characteristics
Chemdog is a strain of unknown origin, supposedly from somewhere on the California/Oregon border. It is a predominantly Indica variety but grows with good vigour, developing heavy buds at the terminal tips of the branches. Undoubtedly, what remains most striking today is its very intense and complex flavour and aroma, with chemical, pungent, earthy and sour notes.
It is usually grown in all types of environments, although it is undoubtedly in indoor grows where this strain has made its name and fame. The powerful effect is also one of its main characteristics, relaxing and very long-lasting - in fact, it gained the name Dogbud because after smoking it "you roll around like a dog"!
Chemdog, Chemdawg... which is correct?
We have already talked a little about the evolution of the name of this genetic; originally, it was called Dogbud because of its potent effect. Later, as Joe B started smoking it and appreciating the strong chemical notes in its flavour, he started calling it Chemweed. After a while, Greg (aka Chemdog) merged the two names, Dogbud and Chemweed, and called it Chem Dog. Over time, it has almost become more common to see it written together, Chemdog.
At this point, another character with certain importance in this story enters the stage, someone who has been working with the various Chemdog lines for years. This is none other than JJ NYC of Top Dawg Seeds, who decided to spell the name of the plant differently both to honour the original genetics and to differentiate his work from the Chemdog lines selected by Greg and Joe B. So when we see Chemdawg, it usually refers to JJ's work derived from the original Chemdog, or at least it should.
As you can see, Chemdog's eruption onto the American cannabis scene was a true revolution, which eventually spread to the rest of the world. To realise the importance of this strain, we only have to imagine what today's seed market would be like without it... there's no doubt, it would be very different!
Happy smoking!
The articles published by Alchimiaweb, S.L. are reserved for adult clients only. We would like to remind our customers that cannabis seeds are not listed in the European Community catalogue. They are products intended for genetic conservation and collecting, in no case for cultivation. In some countries it is strictly forbidden to germinate cannabis seeds, other than those authorised by the European Union. We recommend our customers not to infringe the law in any way, we are not responsible for their use.