Flavonoids and Cannabis
The many different varieties of cannabis contain hundreds of compounds (the exact number is hard to calculate), each with its own characteristics and properties. You'll most likely have heard of cannabinoids, terpenes and flavonoids as components of the plant, with the first two occupying much of the general interest. However, it is estimated that flavonoids represent 10% of the total substances produced by the plant, and 2.5% of the dry weight in leaves and flowers. But what are flavonoids? What is their purpose, and how do they act? In this article we will answer these questions.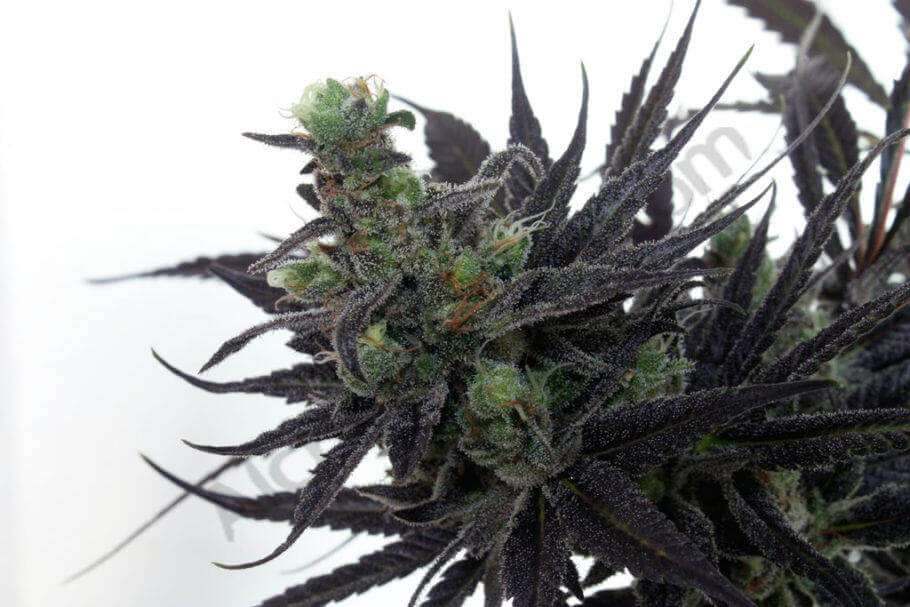 What are flavonoids?
Described for the first time by Robert Doyle (1664), the first flavonoid - citrine - was identified by Nobel Prize winner Szent-Györgyi in 1930. Today, "flavonoids" is the name used to refer to a wide range of secondary metabolites (phytonutrients) present in terrestrial plants, and also in some algae. Since there is enormous diversity in both the biosynthesis and the chemical composition of these compounds, it is estimated that more than 5,000 flavonoids can be found in plants, fruits and vegetables (some sources even point to 9,000 or more).
In addition, we know that their metabolic functions within the organism of plants and animals (and of course humans) are hugely important, and so - as we will see later - there has been plenty of research into the properties and applications of flavonoids, as well as into their synthesis.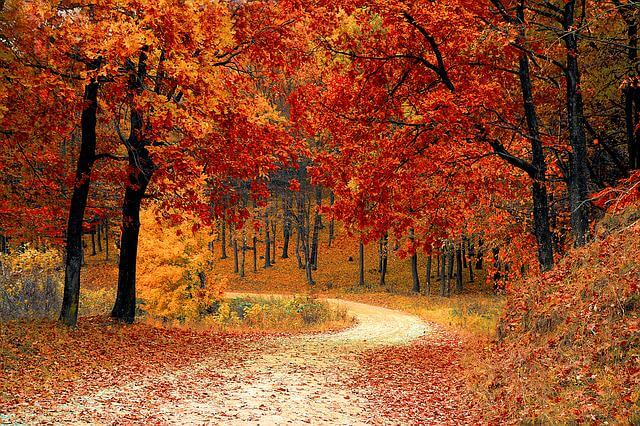 Its name comes from the Latin flavus, which means "yellow", and is directly related to the function of these molecules in plants, employed as pigments (not green but yellow, blue or red) in the aerial parts of the plants, for different purposes:
Attracting pollinator insects
Capturing certain wavelengths of light
Protecting from UV Rays
Regulating the cellular cycle
Modulating auxin transport
Defence against herbivores
Flavonoids give us these spectacular tones in fruits, vegetables and plants, and are of course responsible for the colours in cannabis, as we saw in our previous blog article dedicated to them. Plants from the Purple family of genetics, for example, usually contain a large amount of anthocyanins. The concentration of flavonoids in each example depends on several factors, particularly related to genetics and growing conditions (light cycle, temperature).
Classification of flavonoids
The flavonoids are principally divided into three major groups, according to molecular structure and metabolic pathway: Flavonoids, Isoflavonoids and Neoflavonoids. However, within each of these main groups we find different classes, depending on their functional groups:
Chalcones: attract pollinating insects via the colouring of flowers
Flavones: yellow in colour, are found in flowers such as primrose or in the skin of grapes
Flavonols: present in leaves and flowers, plays a role in protection from UV rays
Flavandiols: can be found in bananas, alfalfa or mistletoe
Anthocyaninas: water-soluble pigments that lend red, blue and violet tones to leaves and flowers, for example in berries and forest fruits
Tannins: macromolecules (polymers) formed by anthocyanins. Present en tea, they have an astringent flavour and protect the plants from herbivorous animals
The classification of flavonoids is complicated given their great diversity in terms of molecular structure and synthesis, so by familiarising ourselves with these large groups, we can get an idea of the many properties that these compounds possess, and appreciate how complex their classification can be depending on the aspects or parameters chosen.
Flavonoids in cannabis
We already know that, as well as cannabinoids and terpenes, cannabis also contains flavonoids, some of which are exclusive to this plant. They are found in different concentrations, mainly in the flowers, but also in stems and leaves (they have not been found in seeds or roots). As we have seen, flavonoids can protect from pests, UV rays and herbivorous animals, as well as giving the plants their particular personality in terms of colour, aroma and flavour. They are therefore very important compounds for the survival of the plant, which also work to give them their own unique character. Clear examples of this are cultivars like Grand Daddy Purple or Peyote Purple, with their characteristic spectacular colours.
However, and largely due to prohibition, not enough data exists and more studies of the flavonoid content in cannabis are needed in order to determine which are the most common. Of the more than 20 flavonoids found in cannabis up till now, the following compounds stand out for their concentration, some of them being the so-called cannaflavins - exclusive to this plant:
Cannaflavins A, B & C: produced exclusively by cannabis plants, these compounds act on the inflammatory pathway of prostaglandins, which means they have anti-inflammatory effects (demonstrated in laboratories) more potent than, for example, aspirin. In addition, this effect, shared with other terpenes and cannabinoids, would create a greater synergy between these different substances. So far, most studies have focused on cannaflavin A.
Vitexin: found in higher concentrations in seedlings than in adult specimens, may be useful to inhibit thyroid peroxidase and treat gout.
Isovitexin: a flavone with similar properties to Vitexin.
Apigenin: acts on GABA receptors (like cannabinoids), providing sedative and anxiolytic effects. In addition, it is especially useful during organ transplants to reduce the unwanted effects of an immunosuppressant used in these cases, Cyclosporin A. Rodent studies have shown antioxidant, anti-inflammatory and anticancer properties, canceling tumour growth.
Kaempferol: useful to treat symptoms of depression, like some cannabinoids. It is attributed to have preventive action against coronary heart disease or cancer, as well as antioxidant and anti-inflammatory properties.
Quercetin: found in almost all vascular plants, providing anti-inflammatory, antimutagenic, antiviral, antifungal and antioxidant effects.
Orientin: common in cannabis and tea plants, it is a potent antioxidant, an true scavenger of free radicals. It also has antibiotic and anti-inflammatory, as well as anti-cancer properties.
Luteolina: similar effects to Orientin, it also appears to enter into synergy with the other compounds.
Beta-sitosterol: isolated for the first time precisely from the cannabis plant, this phytosterol reduces the level of cholesterol and prevents coronary heart disease.
Properties and applications of flavonoids
Naturally, although like molecules such as CBD they are not psychoactive, the effects of these polyphenolic metabolites play their role in the so-called entourage effect, whereby the various compounds present in cannabis enter into synergy to potentiate and modulate their properties. In addition, flavonoids have in themselves been known for their antioxidant, anti-inflammatory and anticancer properties for years, benefits felt by animals and humans when they feed on plants, fruits or vegetables.
If you want to take advantage of their properties by eating fruits and vegetables, you'll need to take into account a couple of things, such as that the highest concentration is usually found on the skin, or that when cooking food, almost all flavonoids are lost since they are water soluble, meaning it's best to eat these foods raw.
Good health!
Studies and publications on flavonoids consulted for this article:
Cannabis sativa: The Plant of the Thousand and One Molecules, Christelle M. Andre, Jean-Francois Hausman, Gea Guerriero
Medicinal Properties of Cannabinoids, Terpenes, and Flavonoids in Cannabis, and Benefits in Migraine, Headache, and Pain: An Update on Current Evidence and Cannabis Science, Baron EP
Polyketide synthases in Cannabis sativa L., Isvett Josefina Flores Sanchez
Cannabis Pharmacology: The Usual Suspects and a Few Promising Leads. Advances in Pharmacology, Russo, E., Marcu, J.
New Methods for the Comprehensive Analysis of Bioactive Compounds in Cannabis sativa L. (hemp), Federica Pellati, Virginia Brighenti, Johanna Sperlea, Stefania Benvenuti
Flavonoid Glycosides and Cannabinoids from the Pollen of Cannabis sativa L., Samir A. Ross, Mahmoud A. ElSohly, Gazi N. N. Sultana, Zlatko Mehmedic, Chowdhury F. Hossain, Suman Chandra
PKS Activities and Biosynthesis of Cannabinoids and Flavonoids in Cannabis sativa L. Plants, Isvett Josefina Flores-Sanchez, Robert Verpoorte
Flavonoid variation in Cannabis L., M.N Clarck, Bruce A. Bohm
Biologically active cannabinoids from high-potency Cannabis sativa, Radwan MM, Elsohly MA, Slade D, Ahmed SA, Khan IA, Ross SA
The articles published by Alchimiaweb, S.L. are reserved for adult clients only. We would like to remind our customers that cannabis seeds are not listed in the European Community catalogue. They are products intended for genetic conservation and collecting, in no case for cultivation. In some countries it is strictly forbidden to germinate cannabis seeds, other than those authorised by the European Union. We recommend our customers not to infringe the law in any way, we are not responsible for their use.