How to make marijuana butter
Making marijuana butter is one of the best forms of administering cannabis for users of medical marijuana who do not want contact with the smoke and all its negative consequences. Although it is also a valid alternative for recreational users who want to venture further into their psychonautic trips.
It must be said that marijuana consumed in this way has a psychoactive power far greater than when smoked or vaporized, for two reasons:
When smoking we only harness 40% of the green matter, and the rest goes up in smoke and volatilises. If we eat it, we harness 100% of the marijuana used.
When THC passes through the kidneys, it undergoes a transformation which greatly increases its psychedelic potential. That is why we have to be very careful with the dosage.
Due to this increase in the potency, we make our butter with the more rancid remains of the marijuana harvest, as well as small resinous leafs and even large ones (less desirable).
The other great advantage of consuming cannabis in this way is its stability, since users know their ideal dose and all they have to do is to consume it every day until they need to make more butter. When smoking or vaporizing it is more difficult to achieve that stability.
Effects of cannabis butter
It is very important to know that when we have just made a marijuana butter we should be cautious when consuming it, starting with very small doses and gradually increasing the dose every day until we find the ideal dose for our ailment.
For those who are eating it for the first time is very important to remember that marijuana ingested in this way takes between half an hour to one hour to take effect, so it is recommended to wait at least this long before increasing the dose.
Recipe for marijuana butter
To make marijuana butter we need the following ingredients:
Half a litre of water
250 grams of butter
30/50 grams of resinous leaves and any small buds (reduce by 1/4  if nice buds are used)
First of all, we must crush the marijuana matter to promote dissolution of the resin in the butterfat.
Boil a saucepan of water. When it is boiling add the butter and the marijuana. During this process, THC from the marijuana is mixed with the boiling water and the butter.
Stir the mixture while maintaining the heat for about half an hour. Next, strain the mixture to remove the plant matter.
Once this operation is finished, place the remaining liquid in the fridge for a few hours (not less than 6hrs) after which we will remove it from the refrigerator and proceed to separate the marijuana butter from the water. Put it in an airtight container and place it back in the fridge. It's ready for use.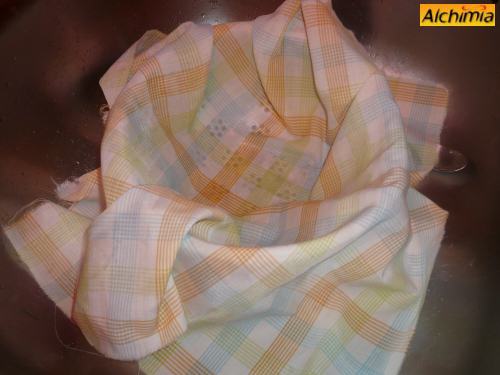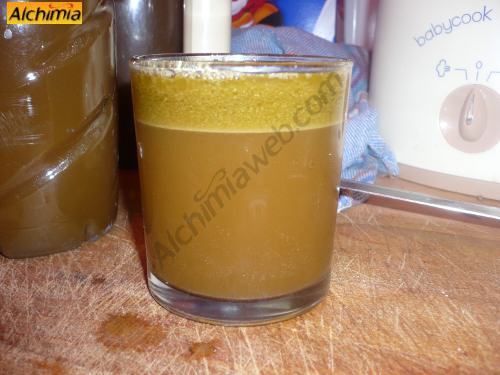 The articles published by Alchimiaweb, S.L. are reserved for adult clients only. We would like to remind our customers that cannabis seeds are not listed in the European Community catalogue. They are products intended for genetic conservation and collecting, in no case for cultivation. In some countries it is strictly forbidden to germinate cannabis seeds, other than those authorised by the European Union. We recommend our customers not to infringe the law in any way, we are not responsible for their use.