New Can-Filters and Can-Fan products in Alchimia
New products from Can-Fan and Can-Filters

Recently we attended a seminar presented by the guys from the CF Group (Can-Fan and Can-Filters) in which they presented their new products for the coming season in regard with active carbon filters to remove odours and air extractor fans to renew the air inside grow rooms and tents.
As we know, the R+D department of these companies is constantly working on improving the features of their products and offer the best new devices. On this occasion, they presented an in-line carbon filter that, as you'll see, is far more convenient than conventional filters. They also told us about the new Q-Max acoustic fans, the evolution of the existing Iso-Max acoustic fans. Finally, we could learn more about the new EC technology developed by Can-Fan, which enables the user to control up to ten extractor fans with the same control unit, besides improving the efficiency of the fans while reducing their power consumption.
Let's see the main features of all these new products.
Can-Filters presents the new Can In-Line Filters
To the delight of many growers, Can-Filters includes the new In-Line filters in its range of active carbon filters, a filter with air intake and outtake in the same metal body. In this way, these new filters allow us to put the carbon filter at any point of the ventilation circuit.
Normally, carbon filters only have one air intake, so they must be placed at the beginning or the end (losing flow capacity) of the air circuit. Well, with this In-Line filter we can place the filter wherever we want. Moreover, these new filters are perfect for setups which demand double air filtration (we can use a conventional carbon filter at the beginning of the circuit and an In-Line filter at any other point so the air is filtered twice before coming out from the growing space, what eliminates odours even from the smelliest cannabis strains). This represents an interesting alternative to the traditional carbon filter + ozonizer setup.
As you may know, Can-Filters exclusively uses carbon activated by heat and not by chemical processes, what means higher filtration quality and longer durability. For the In-Line filters Can-Filters uses Lite Carbon, much lighter than pelletized carbon and with 18-month lifespan. Remember that Can-Filters products are designed to operate with Can-Fan extractors to achieve maximum efficiency. Also keep in mind that active carbon loses most of its efficacy with humidity levels higher than 70-75%.
You can find the following Can In-Line Filters models with different flanges.
In-Line 600 – 125/150/160 diameter – 660m3/h – 10 kg
In-Line 1000 – 200/250 diameter – 1100 m3/h – 17 kg
In-Line 1500 –  200/250 diameter – 1650 m3/h – 24 kg
In-Line 2500 – 250/315 diameter – 2750 m3/h – 34,5 kg
In-Line 3000 – 315 diameter – 3300 m3/h – 40,5 kg
New Q-Max acoustic extractor fans from Can-Fan
If you are worried about the noise produced by your air extractor, Can-Fan already presented some time ago the Iso-Max acoustic extractors, with a Ruck extractor fan integrated into an acoustic body. Well, during the seminar we could also see the new Q-Max extractors, the second generation of the Iso-Max.
Q-Max fans have a Max-Fan Pro Series extractor integrated into a metal acoustic body with a 3-speed controller. In this way, Can-Fan offers us three devices in one: an extractor, a muffler and a speed controller. The built-in Max-Fan PS extractor features a patented 3D stator/rotor system that improves the air flow capacity while reducing the generated noise.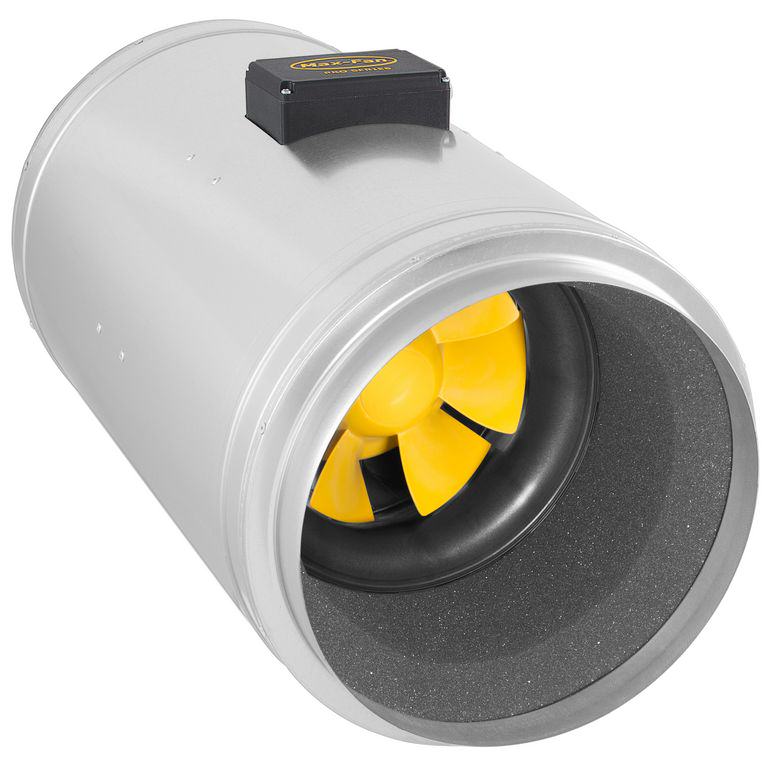 As we can see, Q-Max extractors offer great features with silent operation thanks to their design and manufacturing materials, which provide the best noise reduction with constant air flow without restrictions or turbulences.
As happens with all Can-Fan products, Q-Max extractors meet the required ErP specifications for the sale of extractors in the European Union.
The Q-Max range of extractors comprehend the following models, all with galvanized metal body.
Q-Max models:
Q-Max 150 – 150 diameter – 555 m3/h – 7 kg
Q-Max 160 – 160 diameter – 560 m3/h – 7 kg
Q-Max 200 – 200 diameter – 1120 m3/h – 8,8 kg
Q-Max 250 – 250 diameter – 1590 m3/h – 9,8 kg
Q-Max 315 – 315 diameter – 3015 m3/h – 18,2 kg
Q-Max EC models:
Q-Max 150 – 150 diameter – 716 m3/h – 7,2 kg
Q-Max 160 – 160 diameter – 746 m3/h – 7,2 kg
Q-Max 200 – 200 diameter – 1203 m3/h – 9 kg
Q-Max 250 – 250 diameter – 2000 m3/h – 10 kg
Q-Max 315 – 315 diameter – 2850 m3/h – 18,5 kg
Q-Max EC 355 – 355 diameter – 3247 m3/h – 24 kg
As you can see, all Q-Max extractors (except model 355) are available in regular and EC version (as well as all Max-Fan PS extractors), a new and interesting technology developed by the CF Group that we'll explain below.
EC Technology and the new Can-Fan EC Controller
EC is a new motor architecture (available in all Q-Max and Max-Fan Pro Series extractors) that represents a step forward in the sector, since it considerably improves the aerodynamic efficiency in relation with power consumption, what means better features with less power. Moreover, this technology is compatible with the EC Controller.
The Can-Fan EC Controller controls the speed of the air extractors connected to the unit in an efficient and silent way. Thanks to this technology, we can connect up to 10 extractors to a single unit, what is a great advantage for professional growers and breeders.
The Plug&Play system makes it very easy to use, since all connections are made via Jack plug connectors and we only need a multi Jack plug adapter to connect several extractors.
Firstly, we'll find two versions of the controller: one for the speed of the extractors and another one for speed and temperature of the grow room/tent. Doubtless, a great device for controlling the environment of different rooms or grow tents with a single controller.
As couldn't be otherwise, the guys from Can-Fan are already working on new versions of this controller, with different characteristics and features. Stay tuned!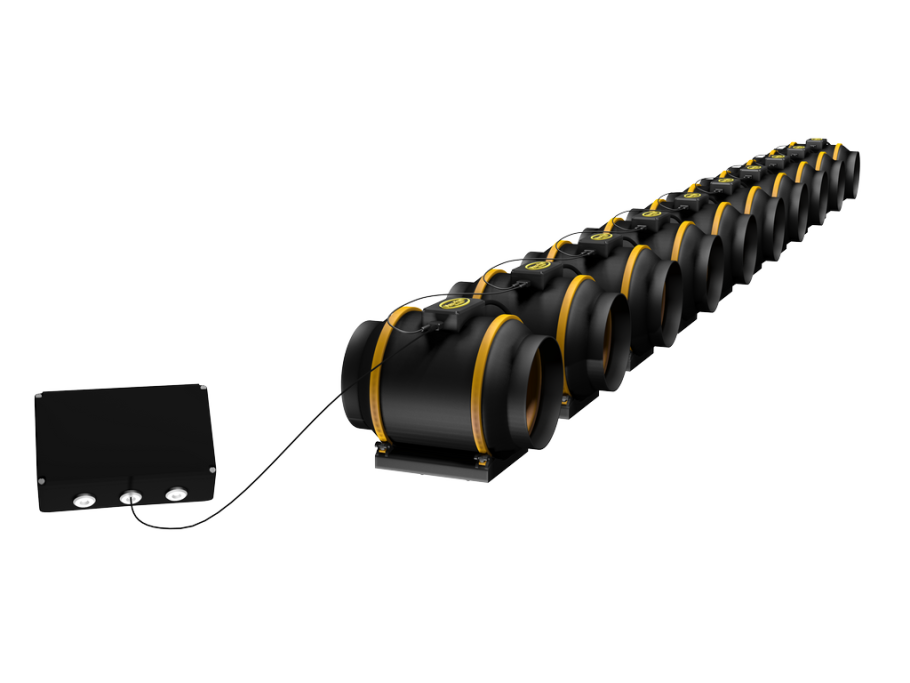 The articles published by Alchimiaweb, S.L. are reserved for adult clients only. We would like to remind our customers that cannabis seeds are not listed in the European Community catalogue. They are products intended for genetic conservation and collecting, in no case for cultivation. In some countries it is strictly forbidden to germinate cannabis seeds, other than those authorised by the European Union. We recommend our customers not to infringe the law in any way, we are not responsible for their use.