Summary of 2014 Expogrow Irun
2014 Expogrow Irun, the basque-french cannabis fair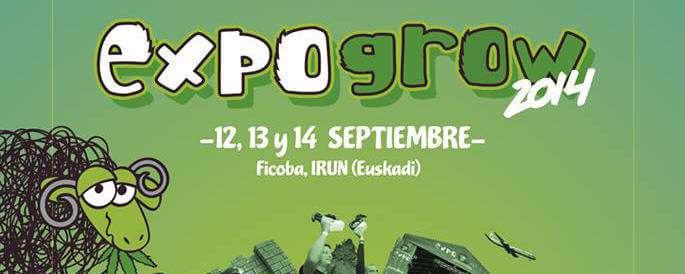 Once again, the Alchimia team returns from Expogrow Irún tired but happy, with our heart full of great moments after meeting so many new people, as well as old friends. We can just say...Thank you all!
The three days that lasted the fair have passed without any problem, with 17.000 visitors and a relaxed and entertaining atmosphere. An outstanding thing is that 50% of the visitors were from France, increasing by 10% the number of French visitors in relation to last year's fair.
As we arrived we were already immersed in the marijuana universe , thanks to the many outdoor activities that we could enjoy in 7000m2 destined as outdoors area.
We are talking about music concerts of different styles, a circus tent with live shows, relax zones with ambient music, food stalls...As well as the classical exhibition of rural basque sports, that shared space with a human table football, the F1 simulator and the surf board.
As an innovation, we must highlight the Expogrow Art zone and the amateur photography contest, were we all could enjoy the works of the winners. Besides, there was also Shiatsu service for the people working on the stands, something really appreciable. 
3rd Expogrow Cannabis Cup
Like every other year, one of the main activities of the fair has been Expogrow Cannabis Cup, a marijuana contest divided into several categories in which contestants compete (always with good vibes) for the best samples, either seedbanks and Growshops, who take this opportunity to present their new genetic lines to all visitors.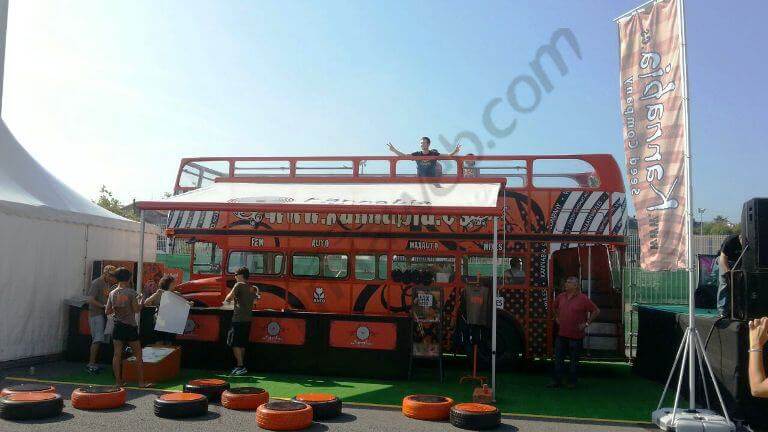 The high quality of the samples was impressing, specially regarding extractions with or without solvents. Pure cannabis poetry...good job people!!!
The awards ceremony was a really funny show - like any other year - and this is precisely what makes this fair such a great event, where good vibes and ganja smoke are everywhere.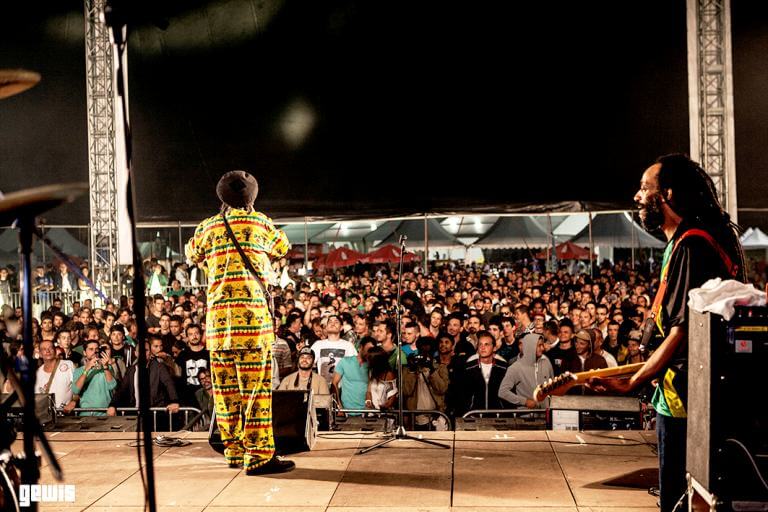 The most important novelty of this year's fair is tha change regarding the jury; while in previous events it was a stablished jury, this year the contestants themselves became the jury, evaluating the samples of the category where they were competing.
This way, everyone had the chance to taste the samples of the category were one was competing, achieving the greatest transparency in the contest and making it more fair and entertaining for everyone.
Winners 3rd Expogrow Cannabis Cup, 2014
Best Sativa strain:
1st prize: Sour Ripper from Ripper Seeds
2nd prize: La Sage from THSeeds
3rd prize: Bubblegum from THSeeds
Best Indica strain:
1st prize: Critical 47 from Positronics
2nd prize: Sogouda from Soma Seeds
3rd prize: Lemon Bubble from Pheno Finders
Best Auto strain:
1st prize: Big Devil XL from Sweet Seeds
2nd prize: Bloody Skunk from Sweet Seeds
3rd prize: Custom X from Pure Seeds
Best extraction with solvent:
1st prize: Tangie from DNA Genetics
2nd prize: Starbud Shatter from Hortilab Seeds
3rd prize: Lemon Skunk from DNA Genetics
Best extraction without solvent:
1st prize: UK Cheese Auto from Dinafem
2nd prize: Bubblegum from THSeeds
3rd prize: Resin Kush from Resin Seeds
3rd Expogrow Awards Edition
Like in previous years, besides seedbanks and growshops, the assistants were also awarded for their efforts, products and invention.
This year's winners were:
Best stand: Kannabia
Best seedbank: Kannabia
Best product: Sublimator
Best fertiilzer: Biotaps
III International Social Hemp Forum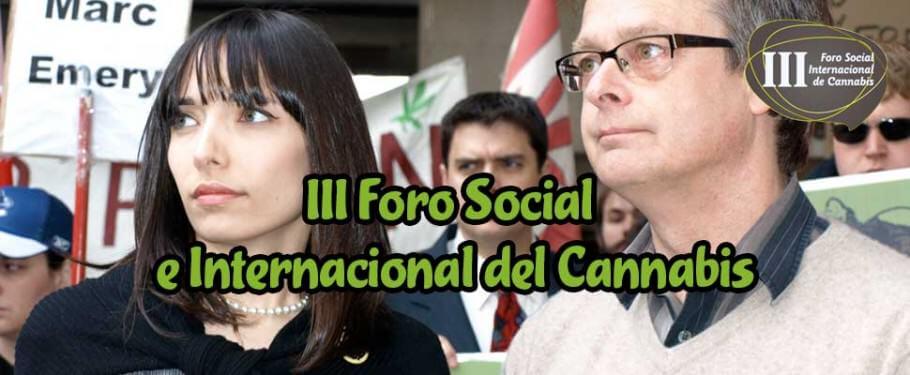 Once again, the International Social Hemp Forum gathered great speakers from all around the world, europeans and americans, were they discussed the advantages and disadvantages of cannabis legalisation worldwide with solid and clear arguments.
One of the main subjects of discussion was the regulation of Cannabis Clubs from Catalonia and Euskadi compared to American dispensaries, as well as the possible reactions from Europe.
Among the speakers, we had the honour to listen to the "Prince of Pot", Mark Emery - along with his wife -  cannabis activist, politic and ex-seed vendor in Canada, who spent 5 years in prison for sending seeds to the USA and specially for giving large amounts of money to pro-cannabis campaigns. We had the chance to interview both of them...thank you so much Mark and Jodie! You will soon have the chance to watch this interview.
We could also hear the opinions of Raquel Peyraube, medical doctor fromUruguay, Dina Briwner, leader of the pro-therapeutical cannabis movement of California - who inspired the character of ?Nancy Botwin? in ?Weeds? series, Paul standford, founder of many cannabis clinics and great marijuana activist, and many other interesting people who helped us to better understand the complex world of cannabis.
Thank you for your wisdom!!
The articles published by Alchimiaweb, S.L. are reserved for adult clients only. We would like to remind our customers that cannabis seeds are not listed in the European Community catalogue. They are products intended for genetic conservation and collecting, in no case for cultivation. In some countries it is strictly forbidden to germinate cannabis seeds, other than those authorised by the European Union. We recommend our customers not to infringe the law in any way, we are not responsible for their use.