New American strains for Autumn 2021
New American varieties, Autumn 2021
We're back again, with another batch of new releases in terms of American cannabis genetics, this time presenting three new seed banks that you can find in the Alchimia Grow Shop catalogue right now. As you already know, we do our very best to bring you the latest varieties from the other side of the pond, and this summer we've been really busy, with no less than three great new banks for your growing pleasure!
So, this time we'll be highlighting some of the most interesting varieties from breeders such as Mz Jill (a true legend in the American cannabis scene for more than 20 years), Dungeons Vault Genetics (created by the former breeder of the prestigious Grand Daddy Purple Seeds company owned by Ken Estes) and Cult Classic Seeds (based in Sonoma County, California, who come out swinging with their Cement Shoes). As you can see, this autumn is packed with new and exciting strains!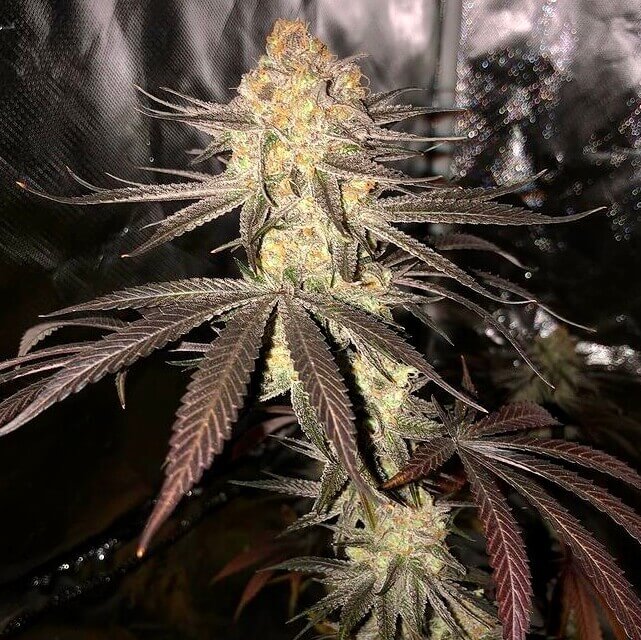 Querkle by Mz Jill Genetics
We begin our roundup of new strains with Querkle from Mz Jill Genetics, one of the most successful women in the cannabis industry and head of this highly respected seed bank. Who among us has never heard of Querkle? This powerful Indica-dominant hybrid was born from the cross between Purple Urkle and one of the most famous plants in the world, Space Queen. With THC levels that can exceed 26%, this variety has become one of the most highly appreciated Indicas by many growers.
It is recommended to give it sufficient vegetative growth time in order to get the best results in terms of final yield, a factor that is generously compensated by its fast flowering, which lasts only 8 weeks. However, perhaps the most characteristic feature of this variety is its delicious flavour, very intense and with sweet and ripe grape nuances. Querkle is a safe bet if you're looking for a powerful and tasty Indica, with good yields and fast flowering. You can find now it in our catalogue in packs of 5 regular seeds.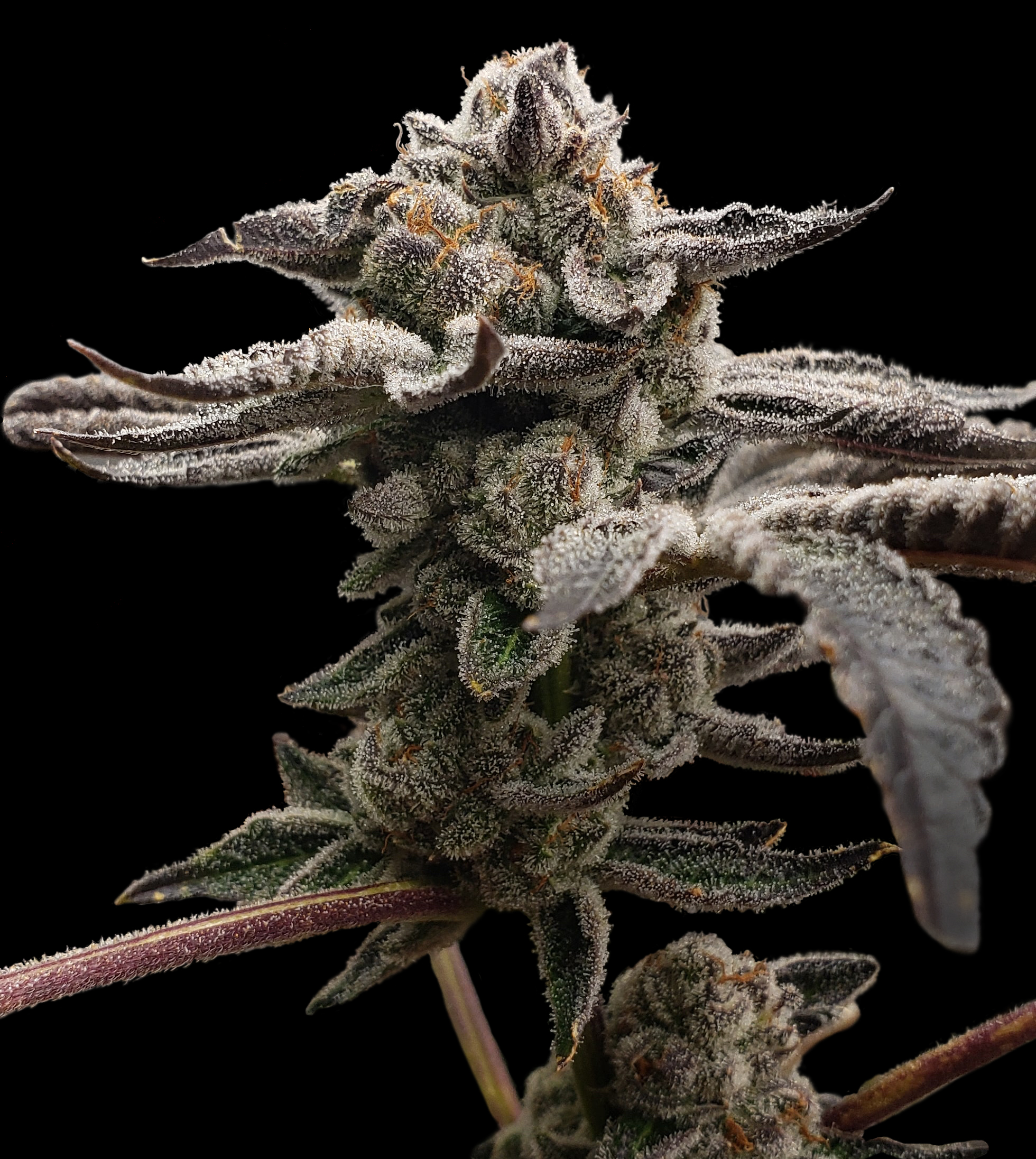 Unsure what to grow for your next crop? Feel like trying some of these new American genetics but not sure which one to choose? In this article, we'll highlight a few of the new US varieties that we've added to our catalogue in spring 2021, of which, as you will see, there have been quite a few!
Jilly Bean F2 by Mz Jill Genetics
Another true classic on the American scene is Jilly Bean, offered here in the form of F2 seeds, in other words, the second generation of the cross between Orange Velvet and Space Queen; Jilly Bean's legendary tropical fruit flavour just had to be preserved one way or another! Indeed, this variety fuses notes of mango, pineapple and citrus in a uniquely earthy, complex, and intense undertone that will leave nobody indifferent.
With average THC levels of around 22% (high, although today they can almost be considered moderate), Mz Jill's Jilly Bean F2 is a highly versatile and adaptable strain, suitable for all types of growing systems and environments, as it offers great results both in outdoor and indoor cultivation as well as in greenhouses. Available in packs of 5 regular seeds, we're sure that this balanced, productive and very tasty hybrid will not disappoint you!
Apart from these two varieties that we wanted to highlight in this article, both in regular seed format, Mz Jill also offers feminised seeds of some very interesting crosses such as Purple Afghani Kush S1, Chiroptera Kush or Purple Turban, among others.
Cement Shoes S1 by Cult Classic Seeds
When browsing this seed bank's catalogue, one of the first varieties that jumps out at you is Cement Shoes, a strain that has become a true phenomenon in America. A hybrid between Animal Cookies and (OGKB x Wet Dream), this wonderful plant contains a remarkable amount of Cookies genes, which ensures outstanding resin productions and creamy, sour flavours that are very difficult to find in other genetic lines.
In this case, and as its name indicates, the Cement Shoes S1 from Cult Classic Seeds is a self-pollination of the original clone, in other words, the female Cement Shoes has been crossed with herself to obtain feminised seeds with traits and characteristics very similar to those of the original mother plant. Its effect is very strong and long-lasting, meaning that you'd best not have too many things to do after having enjoyed it! You can find it in packs of 6 and 18 seeds in our store.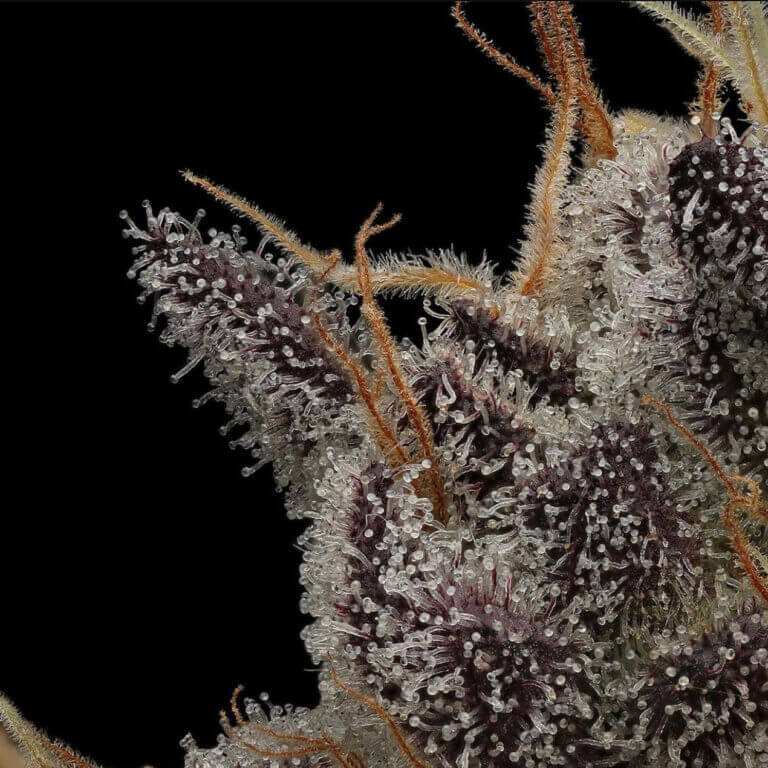 Unicorn Cakes by Cult Classic Seeds
For its part, Unicorn Cakes from Cult Classic Seeds stands out for the potency of its effect and the intensity of its terpene profile. This variety was created by crossing Unicorn Sherbert with Powder Cakes, bringing together some of the best characteristics from each of its parents: excellent resin production, balanced development, fast flowering (about 8 weeks), relaxing and very pleasant effect, and, above all, its deliciously sweet and fruity flavour with notes of gas with cakes or cookies.
Unicorn Cakes can be grown in all types of environments and climates, being ready for outdoor harvest during the first fortnight of October (Northern Hemisphere). Without any doubt, this variety really stands out for its effect and flavour, which are both of remarkable intensity. Now available in our catalogue in packs of 18 regular seeds.
Purple Jellato BX1 from Dungeons Vault Genetics
Eric, the former breeder of Grand Daddy Purple Seeds and current head of Dungeon Vault Genetics, has managed to transfer all the experience acquired while working at Ken Estes' company to create a series of his own first-class hybrids. We are talking about plants like Purple Jellato BX1, a backcross of the hybrid between the famous Gelato #33 (also called Larry Bird after the legendary former basketball player's number) and Purple Vapor, a powerful combination of the original Grand Daddy Purple and Grandpa's Breath.
It's ready in less than 9 weeks indoors and during the first week of October when grown outdoors in the Northern Hemisphere. It is easy to grow and offers high yields, but what really stands out is its flavour, a refined blend of minty and creamy nuances with notes of Kush and gas that makes for an organoleptic experience quite unlike anything else. Available in packs of 12 regular seeds.
Tangie Wine from Dungeons Vault Genetics
Finally, we'd like to highlight a variety with a citrus flavour the likes of which is rarely tasted, an intense mixture of oranges and forest berries that is not easily forgotten. Tangie Wine by Dungeons Vault Genetics comes from the cross between Citrus Farmer (which provides the citrus aromas) and Brandywine, another excellent DVG strain that, in this case, provides notes of sweet berries and spectacular violet tones in the plants.
The thick layer of frosty trichomes that coats the buds is in stark contrast with these deep purple tones, creating beautiful-looking buds, with a bag appeal that makes you want to try it as soon as you see it. Its production is high (and very high outdoors if large plants are grown) and its flowering period can vary between 8 and 10 weeks depending on the phenotype, a factor that is compensated by its euphoric high, suitable for performing all kinds of tasks and very good for improving the mood.
It should be noted that from the 1st December 2021, we'll be running a special Dungeons Vault Genetics promotion. For each purchase of a pack of seeds from this bank, you will receive another pack of one of their exclusive varieties, Pineapple Freeze. Don't miss out on it!
Happy growing!
The articles published by Alchimiaweb, S.L. are reserved for adult clients only. We would like to remind our customers that cannabis seeds are not listed in the European Community catalogue. They are products intended for genetic conservation and collecting, in no case for cultivation. In some countries it is strictly forbidden to germinate cannabis seeds, other than those authorised by the European Union. We recommend our customers not to infringe the law in any way, we are not responsible for their use.