Dawamesk cake
There is a wide variety of recipes in the cannabis kitchen: from traditional recipes such as the renowned Space Cake (THC sweets) which are distributed in medical marijuana clinics in the USA, to fresh marijuana juices which have wide-ranging health benefits. Today we present you with a traditional recipe: a homemade brioche or bun, made with eggs and stuffed with Dawamesk - a marijuana resin based paste - which was used in the Middle East ages ago and approved by the Club des Haschischins at the end of the 19th century. This recipe is a tribute to the Haschischins and to our grandmothers' cakes that we used to enjoy in the winter evenings (without cannabis!).
Dawamesk, marijuana marmalade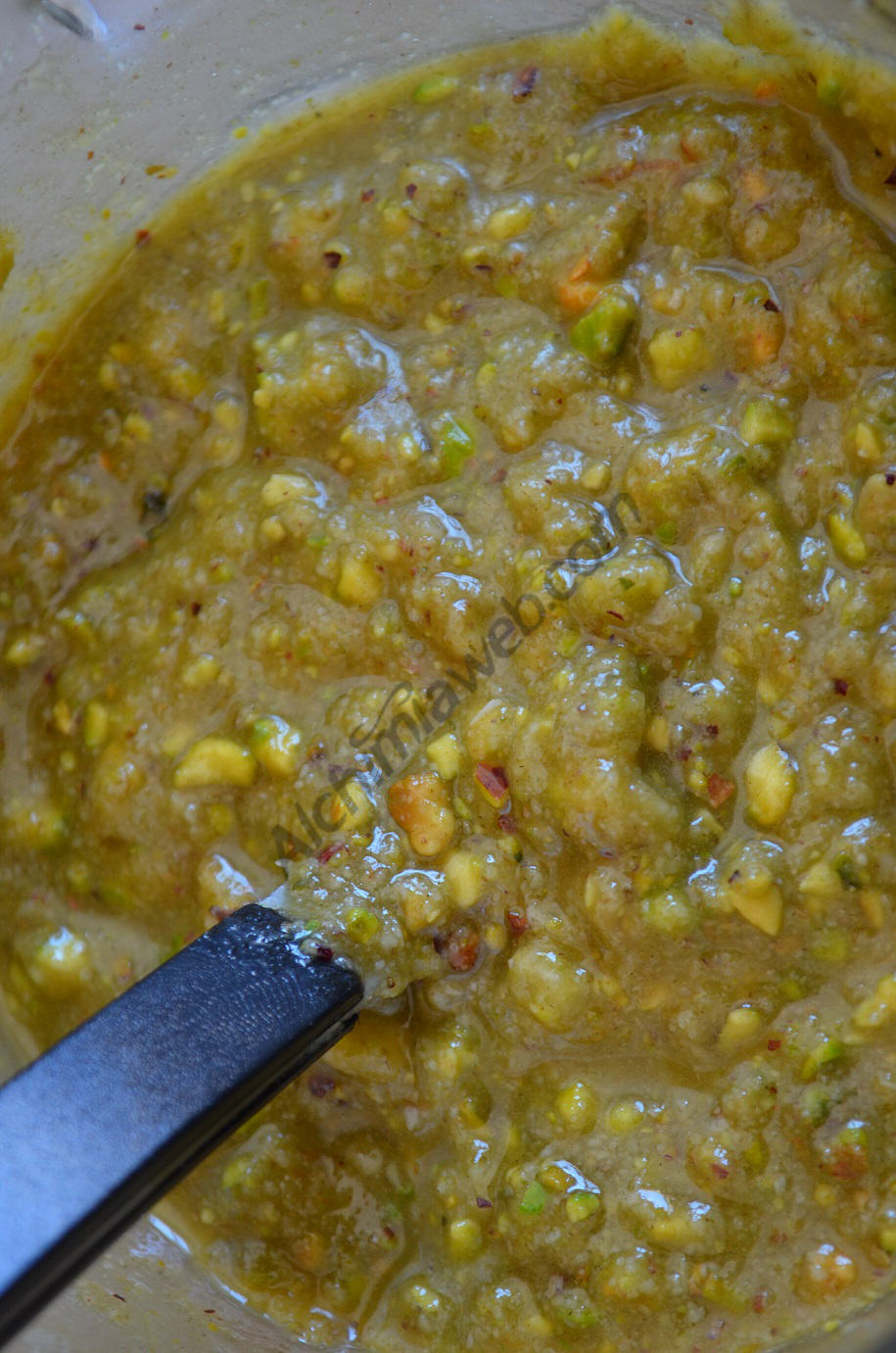 The origins of this eastern recipe are uncertain. Intake of marijuana in different forms was common: bang lassi, dawamesk, dorvanesk... This practice led to the emergence of several legends about marihuana, such as that of the Old Man of the Mountain, of whom it is said that he used these recipes to manipulate his soldiers by making them eat large quantities of cannabis without telling them that they were taking cannabis.
In Europe, it was not until the 19th century when Dawamesk was studied for the first time by a pharmacist (M. Louradour in 1842). The recipe of this cannabis marmalade may vary. Usually, it contains honey, pistachio or almond flour, fat and hashish. Its powerful effect triggered the interest of a group of intellectuals who were known as "Le Club des Hashischins", who used to meet to use marijuana and experience its new and unknown effects in order to inspire their meditation practice and other exercises of intellectual nature.
Theophile Gautier quotes and describes the historical ceremony of Dawamesk:
«The doctor was standing next to a buffet where there was a tray with many different small Japanese porcelain dishes. The greenish marmalade was stored in a glass jar. This was spooned out with the help of a glass spatula taking a dose similar to the size of a thumb. It was eaten using a small spoon made of an alloy of gold and silver.
The dinner was coming to an end and some of the most enthusiastic aficionados could feel the effects of the green cream already: Personally, I felt a complete transposition of flavour (...) I wouldn?t have been able to distinguish a lamb chop from a peach. My neighbours began to appear odd to me; they had big eyes like birds; their noses stretched like proboscis (a nose or mouth as big as an elephant?s); their mouths changed to take the shape of a sleigh bell, and spectacular colour changes were visible in the people?s bodies...? (Note that this club mixed many different kinds of drugs, which together with hashish, produced these effects).
Source: Le Club des Hachichins by Théophile Gautier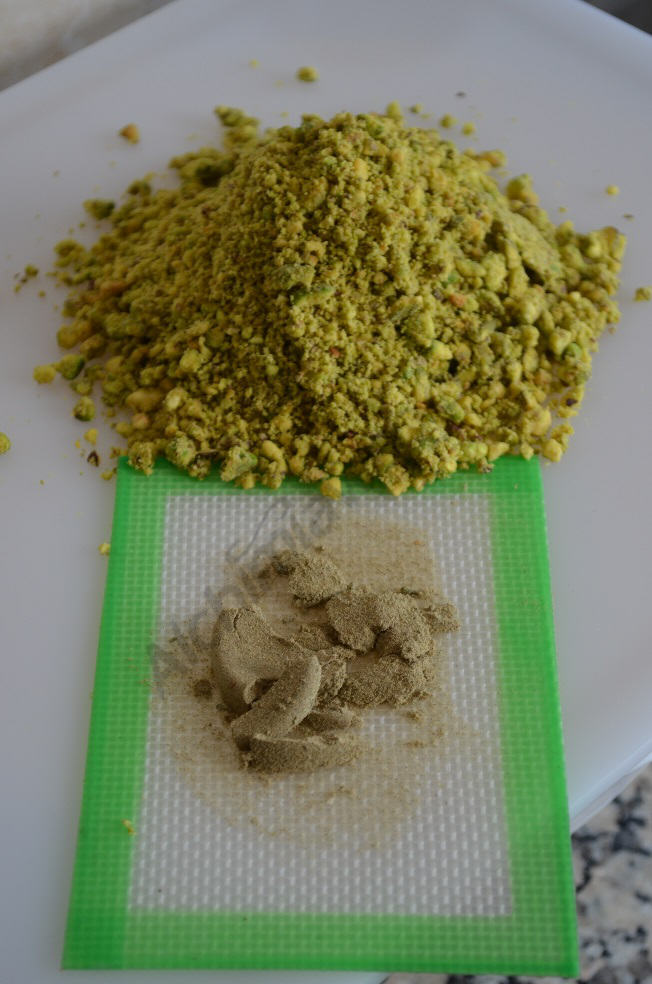 Despite the little existing information and after having done some testing to determine the right proportions and the best method of preparation, here is an updated version of the recipe.
Dawamesk ingredients:
150 grams of pistachios (50 cl pistachio powder)
30 grams of almonds (10 cl almond powder)
4 tablespoons of acacia honey (preferably)
25 cl of coconut marijuana oil
After mixing the almond and pistachio powder, add liquid coconut oil together with honey to the mixture and stir it with a fork until the mixture is thoroughly blended. If you don?t have coconut oil enriched with marijuana, you can prepare the mixture with a small amount of hashish. Then heat it to approximately 100 degrees for at least 30 minutes, in order to transform the acid of the cannabinoids into their decarboxylated form and obtain the desired psychoactive effect.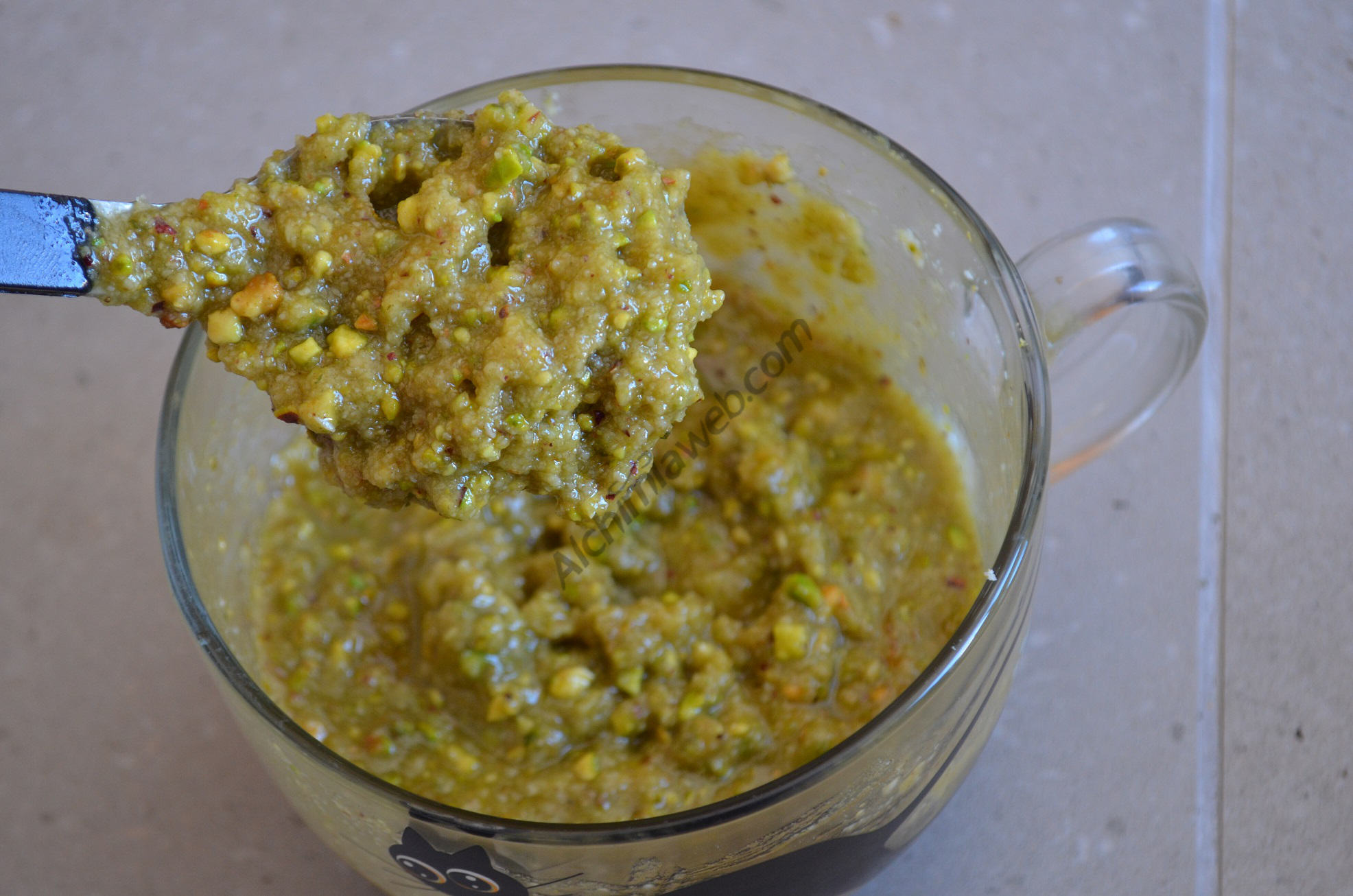 This recipe is inspired by Artificial Paradises by Charles Baudelaire: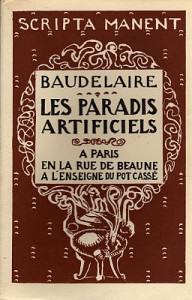 "Hashish fatty extract, as it is prepared by the Arabs, is obtained from boiling fresh buds (but not dry) in butter with a little bit of water. After complete evaporation of moisture, we obtain a solution that resembles an ointment of yellow/greenish colour, which emits an unpleasant odour of hashish and rancid butter. After their preparation, balls from two to four grams were consumed, but due to their disgusting taste and smell, the Arabs changed the recipe and made it tastier, thus becoming a jam.?
The most commonly used jam, Dawamesk, is a mixture of fatty extract, sugar and several spices like vanilla, cinnamon, pistachio, almond and musk.
The recipe that we are suggesting here is slightly different from that described in the passage above, due to two reasons: coconut oil is kept better than butter and does not have rancid flavour. Also, using a certain quantity of marijuana trichomes instead of boiled flowers will prevent the extract from tasting like chlorophyll, which is not very pleasant. Of course, if you wish to stick to the tradition you may use traditional Marrakech butter.
Then we can have Dawamesk as if it was marmalade and use it in several recipes, like a brioche or a bun, or plain, by diluting it in a cup of tea or with hot water.
Dawamesk-stuffed cake recipe
To accompany this «marijuana marmalade» we need to make a dough for the bun 12 hours before use, so that the yeast does its job properly and gives the ideal texture.
Ingredients for the dough:
350 g flour
70 g warm Marrakech butter
100 gr warm butter
1/2 yeast
2 tablespoons of water
4 eggs
1 pinch of salt
3 tablespoons of sugar
One day prior to baking, mix flour, salt, yeast and sugar in a container. Once the mixture is completely blended add the eggs, the water and finally the soft butter. Stir the mixture for 7 minutes with a spatula making sure that you always do it in the same direction. You can make a ball and keep it in the fridge overnight.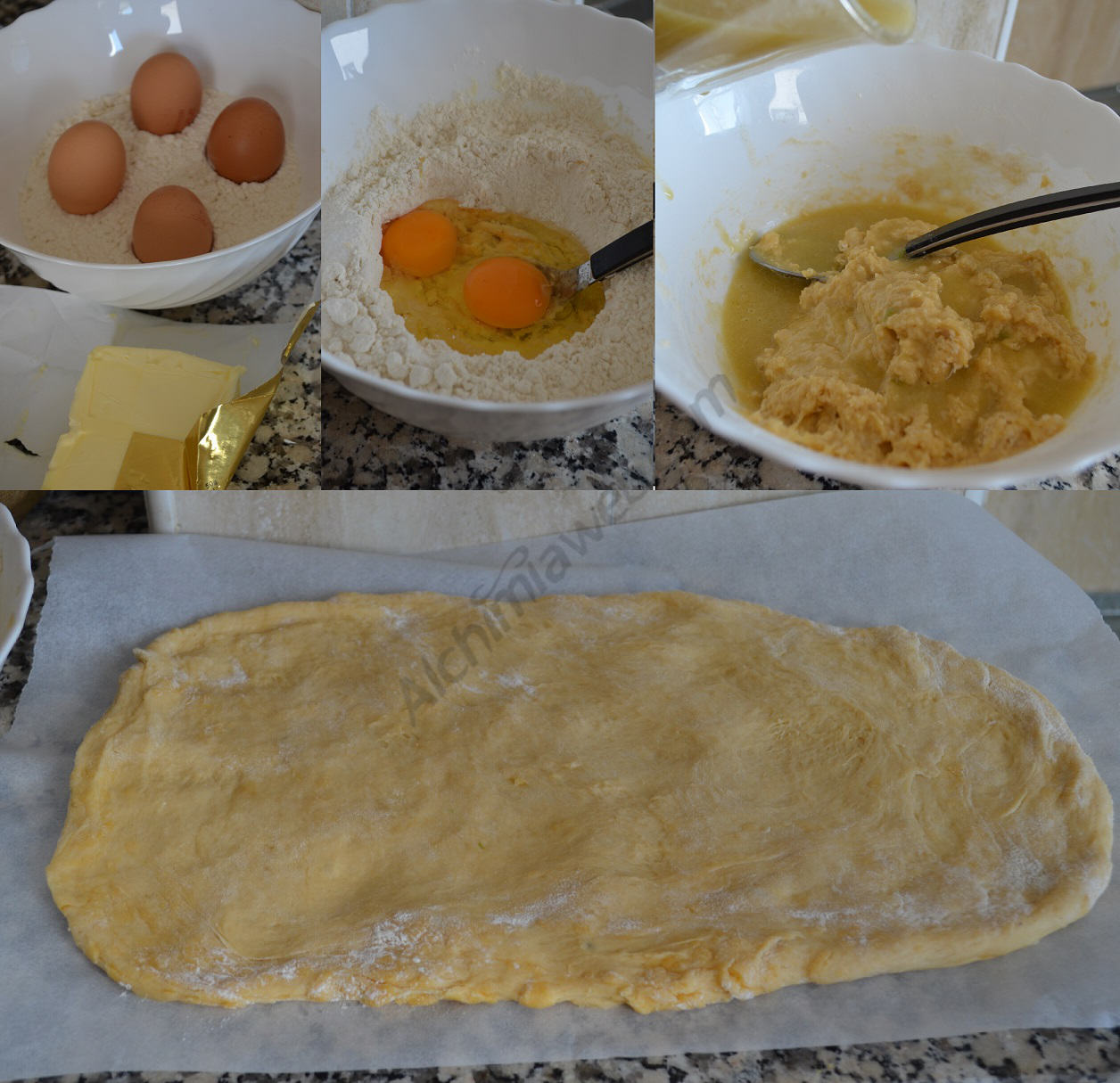 The next day, roll out the cannabis dough with a thickness of 1 cm before folding the edges to form a square. Repeat the operation three times working on the dough with your hands and folding it before applying the marijuana marmalade.
Due to its composition, Dawamesk may get solid if it is not stored in a cool place. You should let it sit for a few hours at room temperature or heat it in a bain-marie for a softer texture. Spread the marmalade with a thickness of 2-3 cm and, if you like, add some crushed walnuts on the marijuana marmalade for a personal touch.
The only thing left to do now is roll the dough in the shape of a spiral and chop it into several pieces in order to place them in a buttered mould.
After having left the dough at room temperature for about 3 hours, covered with a tea towel, place the bun in the oven at 150°C for 15 minutes (preheat the oven for 10 minutes).
Our Dawamesk bun is ready to be tasted! It is very good with a cup of tea or coffee, or it can be enjoyed with friends as an original and sophisticated dinner pudding!
Another example of a recipe with Dawamesk: Make balls of 2-4 grams, put them in the freezer for a few minutes until you get a solid texture, and then dip them in melted dark chocolate and let them cool down. In this way we have a different form of the chocolate bun.
We recommend to all novice cannabis edible users to start by trying a small slice of Dawamesk bun in order to determine the correct intake for each metabolism. Note that cannabinoid intake (by eating) is much more effective and powerful since 100% of cannabinoids are used compared to the 30% used when smoking. It is important to highlight that the effect will not appear until over an hour after the intake so DO NOT EAT ALL THE BUN AT ONCE, no matter how good it is; only a small portion and always wait 1 hour between each intake, which it is the time needed for digestion and for you to feel the first effects. And remember that depending on the type of cannabis grown, whether the cannabis plants are Sativa or Indica, the effect will be more Indica-like or Sativa-like, with different medicinal or recreational properties, thus being ideal for patients that use medicinal marijuana.
Have a nice meal!
The articles published by Alchimiaweb, S.L. are reserved for adult clients only. We would like to remind our customers that cannabis seeds are not listed in the European Community catalogue. They are products intended for genetic conservation and collecting, in no case for cultivation. In some countries it is strictly forbidden to germinate cannabis seeds, other than those authorised by the European Union. We recommend our customers not to infringe the law in any way, we are not responsible for their use.