Deficiency and excess of Iron in cannabis plants
Deficiency and excess of Iron in cannabis plants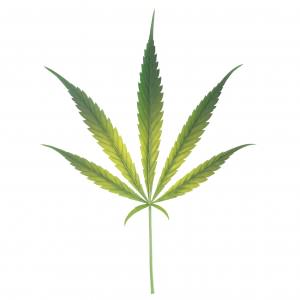 Iron isn't a mobile element  and although it isn't part of the chlorophyll, it does contribute to both the pigmentation and leaf respiration of marijuana plants. Furthermore, it also interacts directly in the enzyme production process. The plant can absorb it in the form of ferric ion (Fe++) although it can also be absorbed organically.
In most crops, deficiencies of this element are usually preceded by a PH value higher than 7.0 in the substrate, in which the plant can't absorb Iron through its roots. Nor will it be absorbed in very alkaline or chalky soils.
There are other reasons why the plant won't perform a correct Iron uptake even if it's present in the substrate: high levels of carbonates, high salinity, constant humidity, low temperatures or excess of other micro-elements that may cause nutrient lockout.
In this case, the youngest leaves - those of the upper part of the plant - will show ferric chlorosis, keeping their veins green. If this symptom isn't treated, the leaves will become discoloured, with green veins.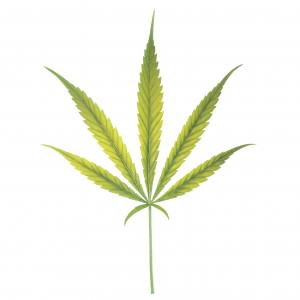 Plants use different and varied ways to absorb the Iron contained in the substrate. Through chelating mechanisms - based on the creation of  Siderophores that act sinergically with different bacteria - Iron becomes much more profitable for cannabis plants.
Another of the procedures used by the plants are to segregate substances that reduce the  PH level of the substrate around the plant roots. It should be noted that younger roots absorb the Iron much better than older ones, so having a clean and cared root system  is necessary to get an effective iron uptake.
As we have already mentioned, Iron appears in several forms, being the chelated that of better absorption by the plants. In this case, keep in mind that there are different types of chelates, each chelate has a greater strength and stability according to the conditions of the substrate.
These chelates stabilize the metal ions to improve its resistance to oxidation of iron, preventing them from precipitation. But it should also be noted that chelates can enter in competition with other ions of other elements such as Calcium and Magnesium, which cause Iron ions to displace.
Current types of chelates:
Fe-EDTA: This chelate is suitable for substrates with a PH range lower than 6.0, although with a PH over 6.5 half of the Iron won't be available for the plant.
Fe-DTPA: This chelate is known for staying stable in a PH range of 7.0 and for not displacing Iron by Calcium.
Fe-EDDHA: This chelate remains stable until a PH range of 11.0, although it must be said that it's also the most expensive.
How to resolve the deficiency and excess of Iron in cannabis crops
Summary of the reasons that cause iron deficiency:
Iron deficiencies in the soil are possible but rare.
Immobilization of the Iron in an alkaline substrate can be caused by an excess of Calcium or Bicarbonate in the nutrient solution.
The presence of certain organism that transform Iron into ferrous oxide, which isn't absorbable by the plants.
Interaction with other cations caused by an excess of Manganese, Copper, Zinc … (heavy metals).
Weak root system either caused by poor drainage, low temperatures, lack of sufficient oxygenation, etc.
Excess of luminous intensity.
Summary of the reasons that cause iron excess:
Lowering the alkalinity of the substrate, providing Sulphur, manure and organic fertilizers together with fertilisers which acidify the substrate.
Providing the plant with too much Iron chelates for a quick uptake.
Foliar applications with Iron Sulphate to solve small deficiencies.
In this case, we can observe a marijuana plant with Iron deficiency. To recreate this deficiency we have made drastic changes in feeding, with a sudden change of the PH level being superior to 8.0, by applying cold to the root system and keeping the substrate moisturized at all times.
This process has lasted two weeks, in which the plant has not only suffered from Iron deficiency, but has also developed anomalies in the leaves, unbalanced leaves of 3 and 1 leaflets, keeping the veins green and turning them purple in some cases due to a Phosphorus deficiency. You will also observe that the new stems are weak and don't look healthy at all.
In these cases, when we speak about a motherplant and if the affected area isn't too expanded, we should prune the upper part of the plant to remove the new shoots, since Iron isn't a mobile element. If it isn't a motherplant and the plant is growing, we can adjust the PH level, fertiliser, temperature and other conditions and not flower the plant until it is completely recovered. If the plant grows too much due the extended growth period, we can use several pruning/training techniques to control its height.
On the contrary, on these following two pictures we can see how the Iron deficiency is already present from an early stage. This problem is caused by a mismanagement of the nutrients and for using an unsuitable substrate for cannabis plants. In this case, we should use nutrients rich in N-P-K and micro-nutrients so that the plant has a balanced nutrition.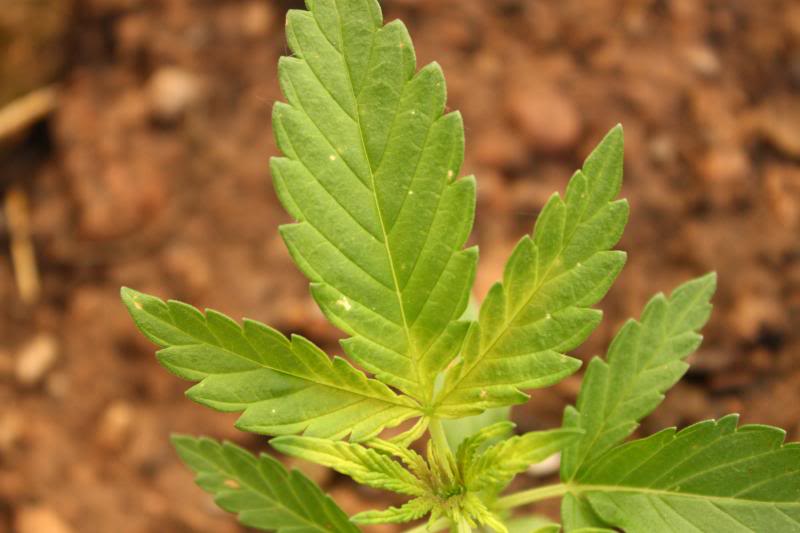 The articles published by Alchimiaweb, S.L. are reserved for adult clients only. We would like to remind our customers that cannabis seeds are not listed in the European Community catalogue. They are products intended for genetic conservation and collecting, in no case for cultivation. In some countries it is strictly forbidden to germinate cannabis seeds, other than those authorised by the European Union. We recommend our customers not to infringe the law in any way, we are not responsible for their use.