Applications of hydrogen peroxide in crops
Hydrogen peroxide is a substance that enjoys great popularity, since it can be found in most homes in the world, being used mainly as a disinfectant for wounds. Who does not have a small bottle of hydrogen peroxide in their medicine cabinet?
However, these disinfectant properties can be very useful for the grower for various reasons, from disinfecting tools to increasing the germination rate of the seeds. But not everything ends here... Today we are going to tell you all the secrets of hydrogen peroxide applied to crops, you will see that there are more than you can imagine!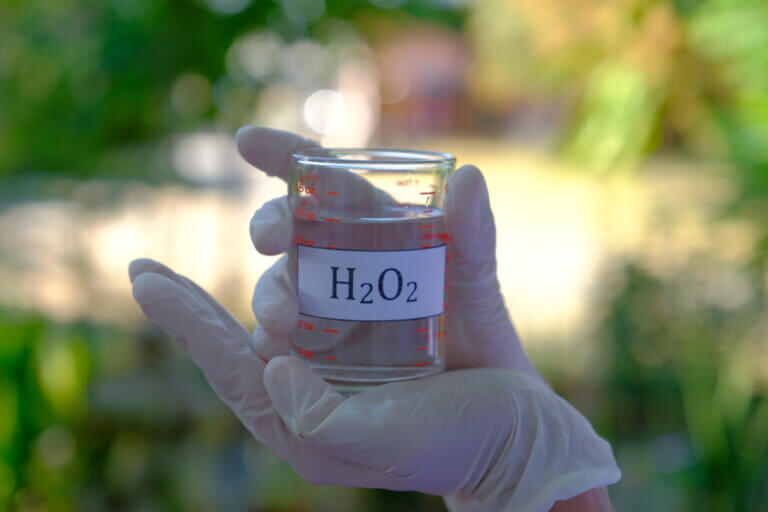 What is hydrogen peroxide?
Hydrogen peroxide (H2O2) was invented in 1818 by the French chemist Louis-Jacques Thenard. He was the first to discover the compound through a process of electrolysis of manganese dioxide and hydrogen peroxide. Thenard was also the first to produce hydrogen peroxide in a pure and stable form, also to describe its chemical properties.
Thenard used hydrogen peroxide to oxidize organic compounds, and his work with the compound helped establish oxidation theory in chemistry. It was also used as an oxidant in the production of hydrogen peroxide and in the synthesis of organic compounds.
In the first years of its discovery, hydrogen peroxide was used mainly in the textile and paper industry. Over time, more applications for the compound were discovered, such as in medicine and the food industry. It is important to mention that hydrogen peroxide was not invented, but discovered, since this is a chemical compound that already exists in nature, and its discovery was due to the ability of this French chemist to produce it in a pure and stable form.
Hydrogen peroxide applications
Hydrogen peroxide is a colorless liquid with a characteristic odor of ozone, a form of liquid oxygen that is commonly used as a disinfectant and bleach. Hydrogen peroxide breaks down rapidly into water and oxygen, making it a very safe substance to use in most applications.
In industry, it is used in a wide range of activities, such as in the production of paper, textiles, food, and pharmaceuticals. It is also widely used as an oxidant in a multitude of chemical processes, such as the production of hydrogen peroxide and the synthesis of organic compounds.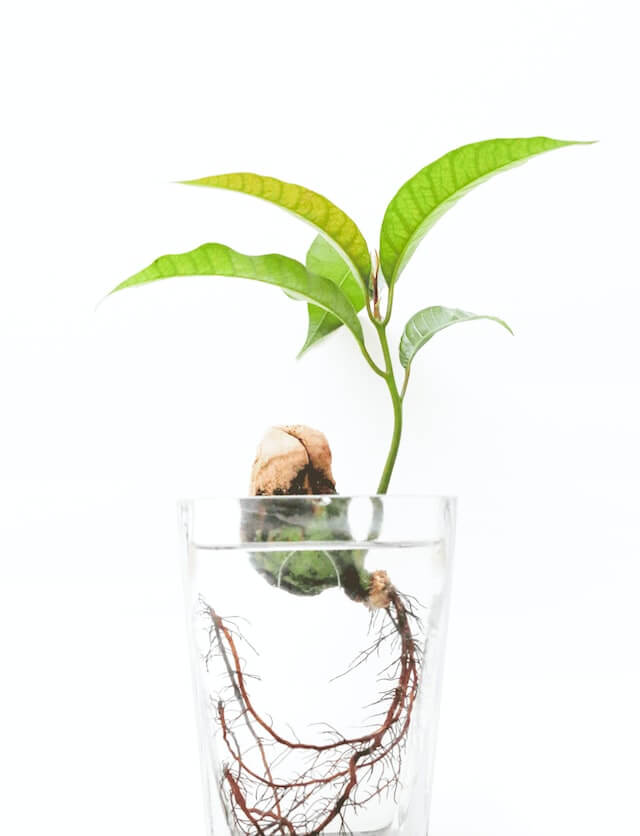 In the medical field, hydrogen peroxide is mainly used as a disinfectant for wounds and as a dental whitener. It is also used in the food industry as a preservative and to sanitize kitchen utensils and equipment.
In the home, its uses are also varied, being used as a bleach for clothes or as a disinfectant for surfaces and kitchen utensils. It is also used to remove stains and bad odors. As you know, people even use it to bleach their hair!
Use of hydrogen peroxide in crops
Agriculture is no exception, and hydrogen peroxide is also used in various ways on both plants and soil. However, despite being approved for organic agriculture by different associations and international organizations, care must be taken with its use and with doses, as they can end up being harmful, especially for the substrate. Normally, doses are used in low concentrations, between 3% and 15%.
IMPORTANT: Hydrogen peroxide is commonly used as a disinfectant since it eliminates a wide variety of microorganisms such as bacteria, fungi, or spores. For this reason, it is not recommended to use it on the substrate or irrigation water if you are adding microbial life to the growing medium. You can sanitize the soil first, and once that's done, stop using H2O2 and start adding micro life.
Benefits of using hydrogen peroxide in crops
Below is a list of some of the advantages offered by the use of hydrogen peroxide in your crop, whether we are talking about cannabis or any other type of plant or vegetable. Broadly speaking, you can use it to:
Take advantage of its fungicidal, bactericidal, sporicidal, and virucidal action
Disinfect crop tools
Prevent the formation of lime deposits in automatic irrigation systems
Remove chlorine
Degrade pesticides or herbicides present in the substrate
Reduce the appearance of algae in irrigation tanks
Check the pH level
Favor the decomposition of organic matter (it should not be used in compost)
Increase the presence of oxygen in the substrate, improving the oxygenation of roots
Improve nutrient assimilation and seed germination
Stimulate leaf growth
In addition, and as we have mentioned, it is approved for organic agriculture thanks to its low toxicity, being 100% biodegradable, and not generating harmful residues during its decomposition. A very popular H2O2-based product is Liquid Oxygen from Growth Technology.
How to use hydrogen peroxide in crops
Disinfection: As we have seen, the range of possible uses for H2O2 for a grower is really wide. Undoubtedly, one of the most common applications is as a disinfectant. If what you need is to disinfect cultivation tools, irrigation tubes or droppers from your hydroponic system, irrigation tanks, or pots, a concentration of 20-30ml of 10-volume hydrogen peroxide (the one you buy at the pharmacy) for each liter of water will do.
Pest prevention: H2O2 can be very useful to prevent pests and combat them once established, especially fungal ones, often being used as an alternative pesticide to control pests and plant diseases. It can be mixed with water and applied directly to the leaves to kill insects and fungi. For this type of application, also on the ground in the case of fungus gnats or in tanks to eliminate algae, a dose of 15ml of hydrogen peroxide at 10 volumes per liter of water is recommended.
Improving the soil and plant nutrition: The soil where you want to grow may be too compact, so it will hardly contain oxygen. Or you may want to remove traces of a herbicide that you know has been applied. For this type of application, which in the long run will favor the assimilation of nutrients and the development of plants, a dose of 20-30ml of H2O2 per liter of water is recommended. Remember one thing: you should not mix hydrogen peroxide with fertilizers, but rather use it alone with water and wait 2-3 days before using nutrients again.
Improve seed germination: A trick that any seasoned grower knows is to add a few drops of hydrogen peroxide to the water that is going to be used to germinate seeds. In addition to the extra oxygenation that is provided to the water, the antifungal action of H2O2 greatly reduces the appearance of fungi during this critical phase, which usually results in seed rot. For this, about 10ml of hydrogen peroxide per liter of water will be enough.
As you have been able to verify, there are many possible applications of this substance, which you surely have at home and which is really easy to use. Do you know more applications that we can give to hydrogen peroxide? Do you have any questions about the content of this article? Share them in the comments section and we will not delay in answering you.
Happy harvest!
-------------------------------------------------------
References:
The Effects of Hydrogen Peroxide on Plant Growth, Mineral Accumulation, as Well as Biological and Chemical Properties of Ficus deltoidea, Nik Nurnaeimah, Nashriyah Mat, Khamsah Mohd, Noor Afiza Badaluddin, Nornasuha Yusoff, Mohammad Hailmi Sajili - Hailmi M.S., Mahmud Khairil, Ahmad faris, Mohd Adnan, Mohammad Moneruzzaman Khandaker
Recent Insights Into the Double Role of Hydrogen Peroxide in Plants, Naser A. Anjum, Sarvajeet Singh Gill, Francisco J. Corpas, Cristina Ortega-Villasante, Luis E. Hernandez, Narendra Tuteja, Adriano Sofo, Mirza Hasanuzzaman and Masayuki Fujita
Hydrogen peroxide metabolism and functions in plants, Nicholas Smirnoff, Dominique Arnaud
The articles published by Alchimiaweb, S.L. are reserved for adult clients only. We would like to remind our customers that cannabis seeds are not listed in the European Community catalogue. They are products intended for genetic conservation and collecting, in no case for cultivation. In some countries it is strictly forbidden to germinate cannabis seeds, other than those authorised by the European Union. We recommend our customers not to infringe the law in any way, we are not responsible for their use.