Cannabis World Records
Setting a world record is something that many strive for, but few succeed in achieving. One only has to look at the Guinness Book of World Records to see that people have thought of every possible way to get their names in this Olympus of incredible achievements. Cannabis users are no different, and while some of these categories may never appear in the famous beer-sponsored book, they are well documented and set a very high standard for cannabis lovers who wish to beat them.
The biggest weed brownie in the world
What better place to start than with such an appetising record as the world's largest cannabis brownie. This culinary adventure took place in 2021 in Massachusetts, at the hands of MariMed. The cannabis company decided to create 356 kilos of this sweet cake with no less than 2,000 mg of THC. According to the media, consuming this entire dessert would be equivalent to smoking 66 joints of weed, and just one small portion could contain 5 mg of THC. The ambition of its creators was such that it also led them to beat the Guinness World Record for the largest "conventional" brownie in the world, set in 2013 by a bakery in Alabama with a cake weighing about 100kg.
The world's longest joint
To continue savouring record-breaking cannabis, we don't even have to move place. In 2017, in the same state of Massachusetts, during the celebration of The Harvest Cup, a group of dreamers wanted to vindicate the legality of cannabis by building the longest joint the world had ever seen. It measured just over 30 metres and contained 1,000 grams of bud from the same group that conceived the feat, Beantown Greentown.
These records meant that their creators had to spend a lot on weed, but can you imagine what they could have achieved if these pioneers had had the largest cannabis farm in the world? Let us show you where this immense garden of Eden is located.
The planet's largest cannabis farm
This time we are moving on the map, albeit not very far. If we leave Massachusetts and head over to  Canada, we will come across the cannabis farm that claims to be the largest in the world. It is located in British Columbia and its premises are home to no fewer than 300,000 cannabis plants. Taking care of this field of dreams requires around 180 people working at Canopy Growth, the company that owns this and many other cannabis farms in Canada.
Biggest cannabis seizure, Guinness World Records for illegality
While the legality of cannabis in Canada and the United States favours these types of exploits, in other parts of the world without favourable legislation, we can also find astronomical quantities of weed. This is the case of the world's largest cannabis seizure, which was registered by the Guinness Book of Records in 2008.
This time we are travelling far away though: we take a good look around the map and we find ourselves in Afghanistan, where the country's authorities mounted a gigantic operation after discovering the world's largest cannabis stash in terms of weight. It was worth around 263 million euros and weighed 237 tonnes, the equivalent of 30 double-decker buses put together. Such a quantity of cannabis occupied an area equivalent to two football pitches, and it took Royal Air Force Harrier fighter jets to destroy it.
Acquitted in record time for cannabis growing charges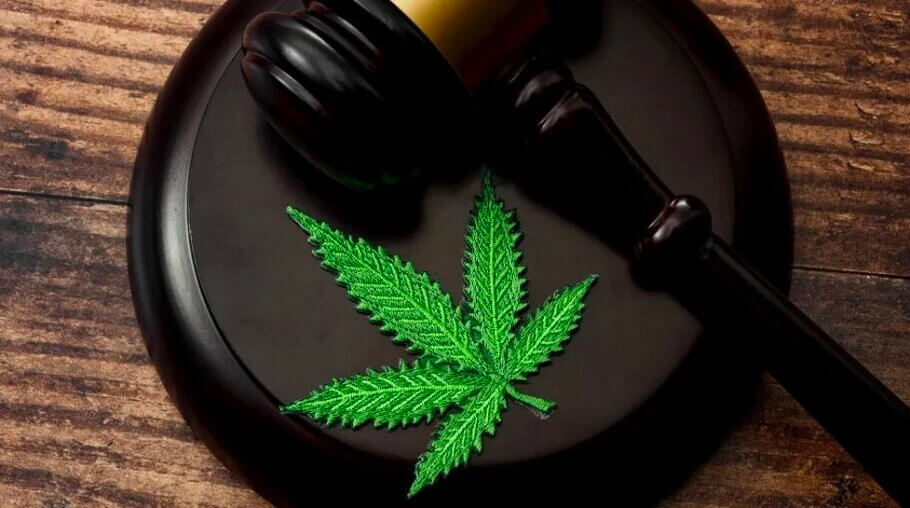 We now leave Afghanistan to find the next Guinness World Record for cannabis to be broken. This feat is indirectly attributed to our favourite plant for its role in the case of "The World's Shortest Jury Deliberation Time".
It took place in Greymouth, New Zealand, where a man accused of illegally growing 23 weed plants was acquitted by the jury in record time: one minute. The case took place in 2004 when Nicholas Clive McAllister was brought to trial after authorities suspected him of being the owner of an illegal cannabis plantation in the country. The jury retired to consider the verdict at 3:38 pm and found Nicholas not guilty of the charges at 3:39 pm, just one minute later, in the time it would normally have taken them to take their seats in the courtroom.
The oldest weed stash ever discovered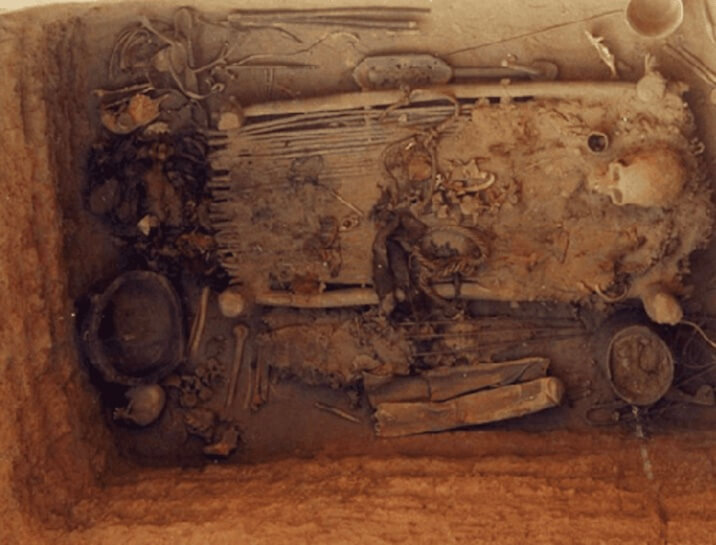 If anything can be gleaned from these records broken in a framework of illegality, it is that cannabis is a prolific plant that flourishes unstoppably around the world and without much concern for the laws of each country.
If you ever wondered where this global phenomenon began, or when, here we bring you the record that offers a date. The world's oldest weed stash ever found dates back 2,700 years and its discovery was published in the journal Science Advances in 2019.
This time we jump across time and space to land on a remote mountain plateau in West Asia, the Pamir mountain range. There, the discovery of a tomb revealed evidence of a shamanic ritual in which cannabis was burned in order to experience the psychoactive effects of its star component, THC. This finding also showed that the THC content of cannabis plants in that region was significantly higher than was believed at the time. Scientists attribute the increase in this cannabinoid to the stress caused by the altitude at which the plants were grown, some 3,000 metres.
Although high in THC, this ancient cannabis cannot compete with today's strains, which are much richer in this cannabinoid. This is because expert breeders have selected the genetics with the highest THC content to enhance the plant's psychoactive effects and obtain the most potent strain on the market. Do you want to know what it is?
The most potent genetics known to man
While for many consumers this characteristic may not be the most important, it is clear that seed banks around the world have been competing for years for the title of the strain with the highest THC levels. To find it, we must return to the beginning of our journey: the United States, where we can marvel at Chiquita Banana. This variety holds the world record for the highest THC level, with around 33% of the cannabinoid in its buds. It was created by Utopia Farms and was a revolution in the US market at the time.
The most weed smoked by one person
Cannabis advocate Irvin Rosenfeld is the epitome of a cannabis legend. His achievement is recognised and listed in the 2014 Guinness Book of World Records as "the most marijuana consumed". At the time of the record, Rosenfeld had consumed more than 115,000 joints, more than any other person in history. How can such a large number of joints be counted? We don't know, but if it did appear in the Guinness World Records Book, the blue-jacketed judges must have managed to check it.
We know that it's very difficult to prove something like this, but his arguments are quite convincing. In 1982, Rosenfeld enrolled in the US government-sponsored Experimental New Drug Research Program. The programme stopped accepting applicants in 1992. Today, Rosenfeld is one of only four patients who continue to receive free joints every day from the government. If we add up all the joints he has smoked over the past 30 years, we get a figure of 120,450 now. And no one else has the paperwork to prove that they've smoked more than Rosenfeld.
The largest (not longest) joint in the world
Tony Greenhand is an origami stoner artist known for his fantasy joints. From guns to dinosaurs to pokemon, Greenhand makes joints in every shape imaginable. And for a 4/20 celebration in 2016, Greenhand set the record for the world's largest joint. Over the course of five days, he rolled a joint containing, you guessed it, 4.20 pounds (about 2 kilograms) that he then crafted to look like a watermelon. The joint required a hose to smoke properly, and Greenhand even created a holder for it to sit comfortably.
The world's biggest hotbox session
For cannabis lovers who don't know what a hotbox session is, it is an exciting experience that you should enjoy at least once in your lifetime. A 'hotbox' usually takes place in an airtight vehicle or room, where a couple of stoners (or more) roll a few joints inside, filling the air with smoke in no time. Soon, all occupants are inhaling the smoke, increasing their euphoria.
There's nothing better than ending this article with a point for Spain, as the biggest hotbox session in history took place in Barcelona, as part of Spannabis 2016, with a group of users vaporising 800 grams of cannabis extracts (specifically wax and BHO) using pans and pots in an airtight room of a social club in Barcelona. The whole room was covered in smoke in seconds as the attendees inhaled like fish out of water! So much so that they achieved a world record.
We hope you found this trip entertaining and that you enjoyed the records that have been achieved in the ever-fascinating world of cannabis as much as we did. No doubt the growing legalisation of the plant around the world will soon bring us new records to tell. See you next time!
The articles published by Alchimiaweb, S.L. are reserved for adult clients only. We would like to remind our customers that cannabis seeds are not listed in the European Community catalogue. They are products intended for genetic conservation and collecting, in no case for cultivation. In some countries it is strictly forbidden to germinate cannabis seeds, other than those authorised by the European Union. We recommend our customers not to infringe the law in any way, we are not responsible for their use.