The best cannabis games for your smartphone
Thanks to modern mobile phones, we now can enjoy a wide range of applications and games compatible with our smartphones, some of them related to cannabis. This is because smartphone software developers (and also, as we will see, for other platforms like PC) have seen a gold mine in the marijuana world, as thousands of users are downloading their apps on a daily basis.
Whether they are games, cannabis seeds and strains encyclopedias, or applications to help growers improve their results, this type of apps (many of them free) are flourishing, given their success among the public. Today we are introducing you to some weed-related games for mobiles that you can easily find in the net; they will help you pass the time this summer between dives!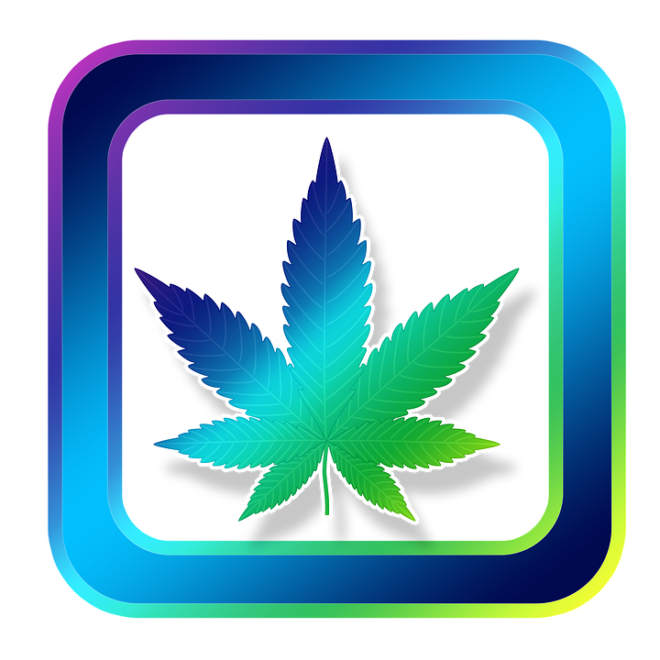 Cannabis games for mobile phones
As you will see, in many of these games the user must manage a crop from seed to harvest. The most comprehensive ones include options like developing your own hybrids or creating resin extractions and edibles, always trying to get to different levels and unlock new options. Let´s see some of the most popular:
Hempire
Hempire is a free game developed by LBC Studios Inc. in which you put yourself in an entrepreneur's shoes to run an indoor growing business. With the help of the different characters you'll meet throughout the game, you can complete missions that will allow you to unlock new options, such as developing new hybrids, entering cannabis cups, or building a laboratory for extractions.
It's one of the most comprehensive crop management games, with excellent graphics and an interesting campaign with multitude NPCs (Non-player characters) that interact with the player, who will have several tasks to fulfill in order to unlock new constructions, strains, equipment to improve their indoor cultivation, and so on. Certainly, one of the best options to keep you entertained!
Weed Firm 2: Back to College
With a game system similar to the previous one, in Weed Firm 2: Back to College you are Ted Growing, a botany student that, after being expelled from University, decides to do what he does best... growing and selling weed! In this adventure, you'll meet an ensemble cast of quirky characters (aliens included) with which you will set up different businesses. One interesting option is the possibility to customize the store and having to protect your assets from gangs and other troublesome people.
In addition, this game includes an interesting novelty, which is the option to not only grow cannabis, but also magic mushrooms. You will be able to choose between a number of strains (Mexican, Ecuadorian...) to grow and sell. A fun game full of wonderful surprises that will keep you glued to your phone screen! Developed by Koolbros, this game is completely free and has been downloaded more than 230.000 times from Google Play.
Bud Farm Grass Roots
In keeping with the growing and selling topic, Bud Farm Grass Roots is already a classic in this category, with close to 550.000 downloads in Google Play. Developed by LDRLY, in this game you must organize the growing (you will be able to choose between 15 different strains) and provide a quality product to your customers, who soon will also demand all kinds of cannabis edibles, for which you'll have to unlock different buildings.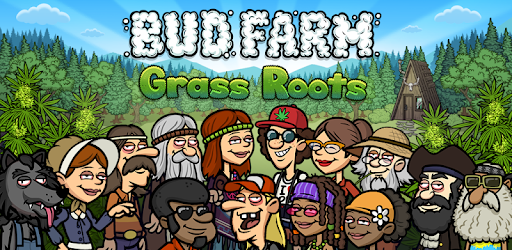 Also, as you move forward, you'll be able to hire workers to help you with the different tasks, and you?ll also have the ability to customize your farm with decorative elements, giving it a unique personal touch. This game is free, although, as usual, it offers you the option to buy items and assets with real money.
Weed Match 3 Candy Jewel
In a different category, we have this addictive game by Firm Extreme, in which your mission is to match tiles with the same design to eliminate them from the board. Although the mechanics of these games are very simple, they have the ability to get you glued to the screen for a long time, thanks partly to the different levels you must unlock, that add interest to the game.
Weed Match 3 Candy Jewel is free, although the app includes optional purchases. Will you manage to complete all levels?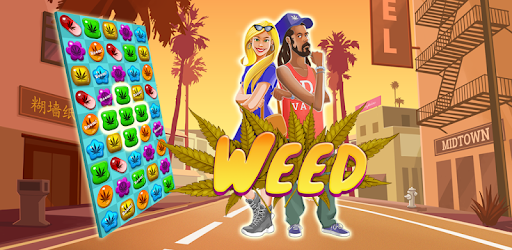 Dope Wars Classic
The older PC gamers amongst you might remember Dope Wars, a fun and super-addictive buying and selling game which decades ago provided many people with great moments. Dope Wars is not a game particularly focused on cannabis (although there is a Weed Edition), but we had to mention it in this article. Its simple but well-rounded game system allows you to buy all types of drugs in different cities and neighbourhoods. Your mission is to find the best deals, buying everything as cheap as possible, and selling at the highest price.
Don't expect spectacular graphics or next-generation animations. In Dope Wars what matters are the numbers and the player?s balance; and as you make your fortune you must avoid being arrested by the authorities. A classic game now available for free thanks to Olivier Dupont.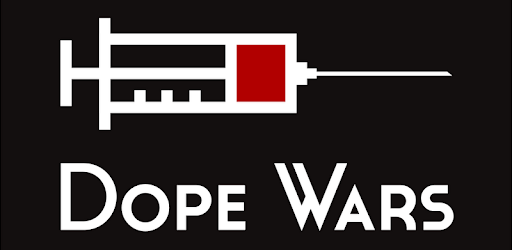 Weedcraft Inc. (PC)
This game by Vile Monarch and distributed by Devolver Digital for PC deserves a special mention. Weedcraft Inc. offers all the options of the cultivation and sale management games we've just seen, but in "extended format" (with a total of more than 4 GB of data), with a plethora of workers to hire, different clientele with specific tastes, several cities to unlock, missions to fulfil, and a long list of surprises!
We are sure you?ll find a weed game you like in this list, so don?t hesitate to add your own recommendations and share your tricks and strategies with us!
Let's play!
The articles published by Alchimiaweb, S.L. are reserved for adult clients only. We would like to remind our customers that cannabis seeds are not listed in the European Community catalogue. They are products intended for genetic conservation and collecting, in no case for cultivation. In some countries it is strictly forbidden to germinate cannabis seeds, other than those authorised by the European Union. We recommend our customers not to infringe the law in any way, we are not responsible for their use.