Presenting Dank Genetics
Dank Genetics is a seed bank created from a community of growers from around the world established in the UK, formed with the intention of creating excellent quality cannabis strains either as regular or feminised seeds.
The search for genetic excellence has led Dank Genetics to use only the best strains on the market to make their own dank creations. So, unless the new genetics can pass their strict quality tests, they won?t be distributed, which means we can safely say that all of the strains presented by Dank Genetics are excellent options. Let's look through the most representative current strains of this exciting seed bank below.
Fresh Orange, refreshing orange juice
A strain created by crossing Mandarina Kush, from Trichome Jungle Seeds, with Sour Dubble, also known as Sour Dubs, which results in a tasty, powerful and euphoric variety.
Let?s look at the origin of its ancestors to give us an idea of what growers can expect from Fresh Orange.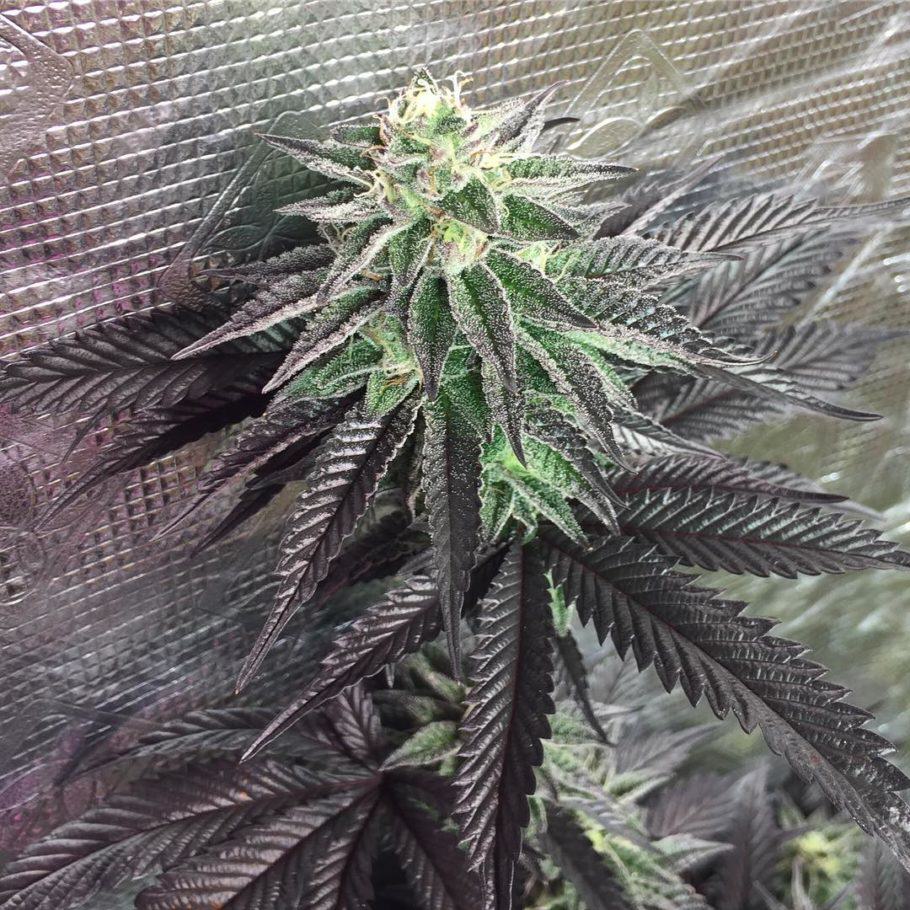 On one side we have the Mandarina Kush, a big winner at Spannabis in 2015, where it took the first positions both in the flower and the solventless extraction categories. It is a tasty poly-hybrid created by crossing Agent Orange x (Pinneaple x Dynamite x Shiva).
This spectacular cannabis cultivar stands out for its sweet tangerine flavour with hints of orange sorbet, a delight to the palate for lovers of citrus strains with orange notes.
On the other hand we have the Sour Dubble, also a poly-hybrid, in this case created from a cross between Sour Diesel IBL x Sour Bubble. Sour Diesel is already a strain well-known by cannabis lovers, all agreeing that it is a perfect variety to lift the spirits and raise a laugh, which along with its acid taste with touches of diesel has made it a favourite for many growers.
If we also look into the genetic makeup of Sour Bubble, we will find a legendary Old School variety, treasured by growers across the world, who value its sweetness, potency and production. Indeed, it's been well proven that including Bubblegum in cannabis hybrids assures a sweet and fruity flavoured result!
So, taking Fresh Orange's ancestors into account, we can confidently expect cannabis plants to have a sweet, citric flavour, with notes of orange/tangerine, accompanied by the potency we'd expect from hybrid varieties, a complete and well-balanced high, with an effect both psychedelic and physical, giving a strong sense of overall well-being, helping to blow away the clouds on even the greyest days.
Dankalato, a mouthwatering dessert
This is one of the most fashionable varieties of the moment, both in the USA and in Europe - a cross between two new and exciting strains, namely Gelato #33 and Sunset Sherbert. It results in an incredible citrus orange flavour along with touches of berries accompanied by a powerful psychoactive effect, thanks to its lab-tested THC level of 25%.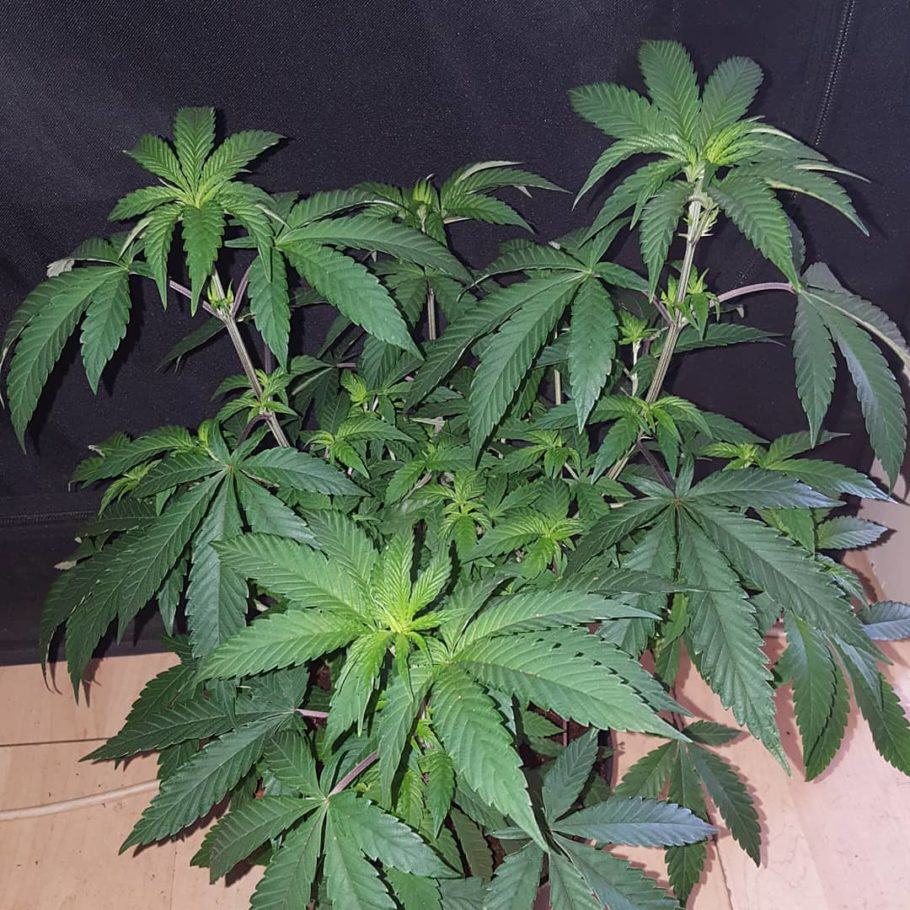 It is a simple plant to cultivate, easily adapting to all modern growing systems and cultivation techniques. Ideal both for indoor and outdoor cultivation, where you can harvest high quantities of top quality flowers and not have to worry about your stash running out over the year.
Dankalato is closely related by the hugely popular Cookies family of genetics, one of the most acclaimed varieties of recent years in the international cannabis market for its high psychoactive power, as well as new and exciting terpene profiles that further expand the range of flavours we can expect from cannabis plants.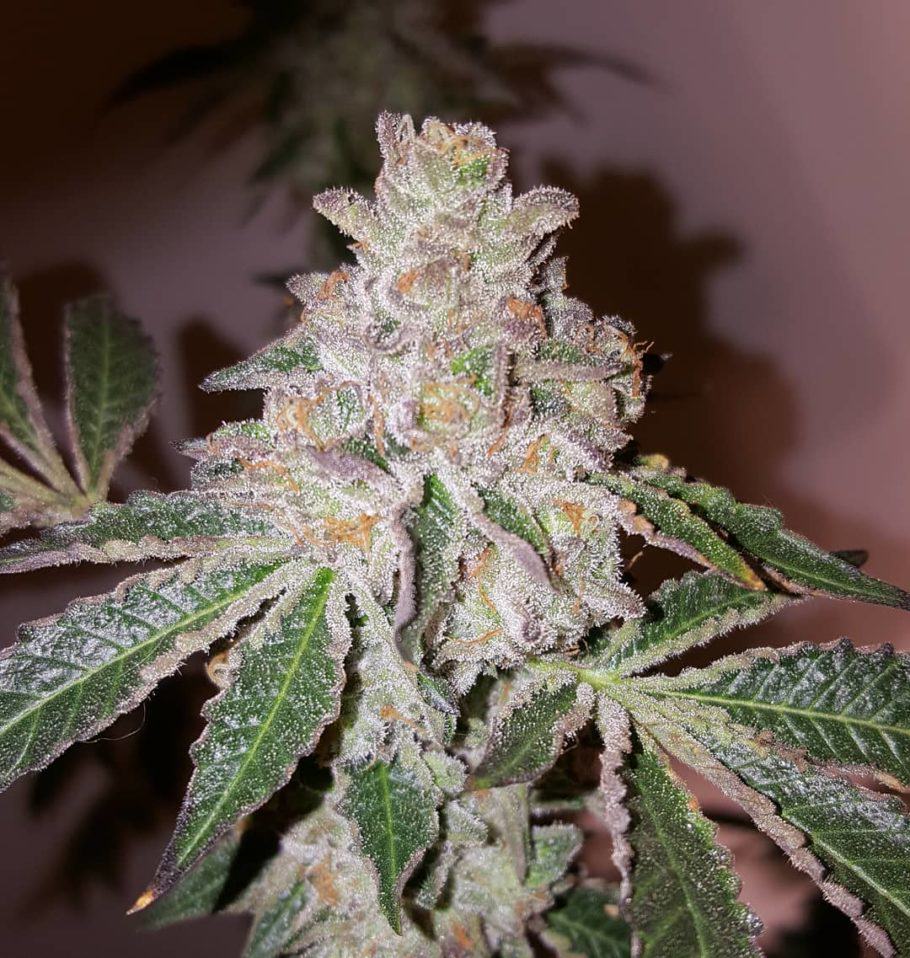 Dankalato is an excellent option for fans of Indica varieties with a powerful psychoactive effect, accompanied by a new range of original flavours that will delight smokers seeking citric sensations with a mixture of fruity and creamy notes, an excellent dessert to consider .
Sour Lemonaid... fancy a lemonade?
Sour Lemonaid is just one of Dank Genetics' creations that can't fail to delight OG Kush lovers, with its intense lemon flavour and delicious floral notes, all this accompanied by a euphoric cerebral high and a relaxing physical effect.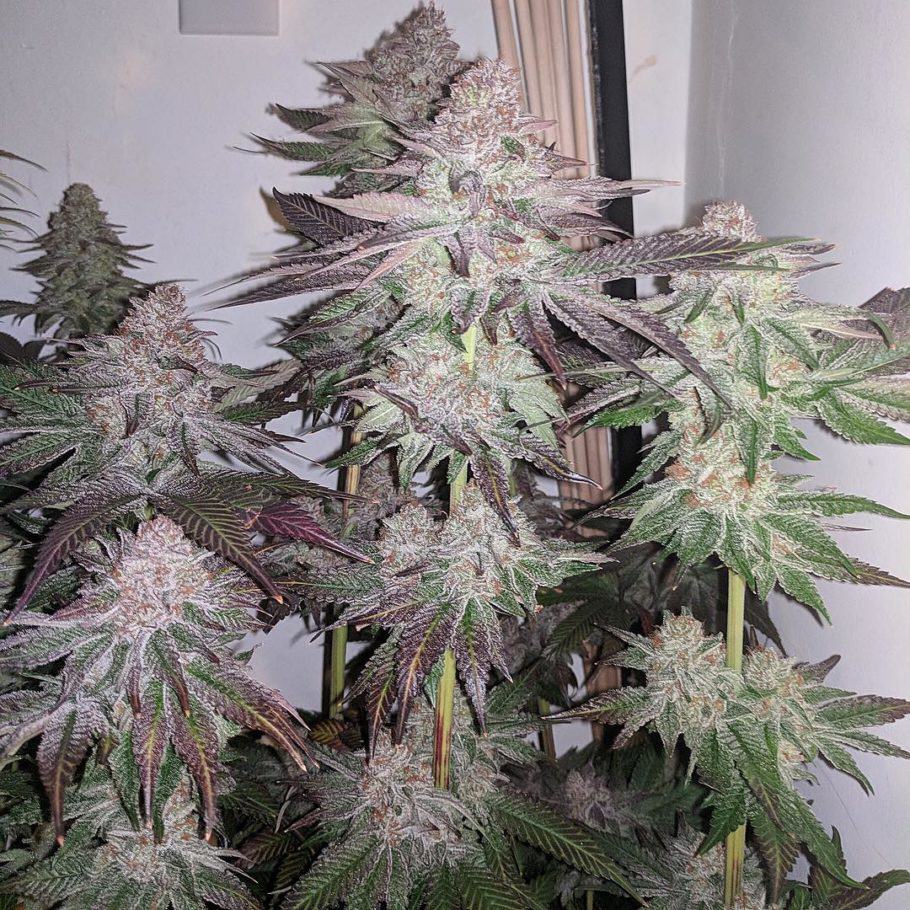 Although it most definitely belongs to the OG Kush family, its flavour departs from the typical mossy, floral, earthy notes we expect from these genetics. It is easy to grow, responding well to pruning and training as well as adapting to all different cultivation systems.
Yields are high both indoors and outdoors, offering copious crops of high quality buds. Its flowers produce a huge quantity of trichomes, smothering the flowers, making Sour Lemonaid an excellent choice to carry out resin extractions of all kinds with an impressive organoleptic experience and above-average returns.
This sweet cocktail of flavours is product of its ancestry, on one side the Lemonaid OG, belonging to the OG Kush family, combined in this case with Sour Dubble, a parent that, as we've already seen, was also used to create Dank genetics' Fresh Orange strain and that transmits its intense flavour and high potency to all Sour Lemonaid seeds.
Cherry Heads, a powerful, tasty and productive treat
Cherry Heads is a cross between one of Karma Genetics flagship strains, Karma's Head Stash on one side, with Sour Dubble on the other to increase its yield, terpene intensity, and further potentiate its powerful psychedelic effect.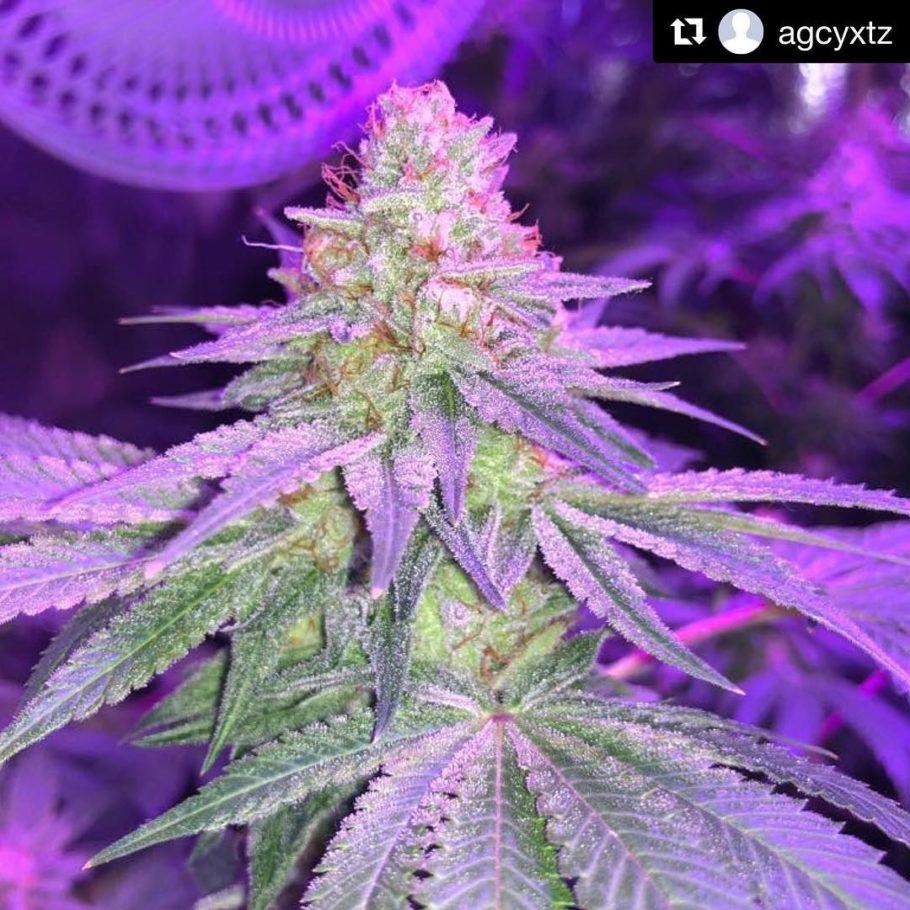 This polyhybrid is capable of capturing the best essence of its ancestors, which in this case are not few. On the Head Stash side of the genetics, we have an exciting cross of (Girl Scout Cookies x Cherrie Pie x Karmarado OG) x Biker Kush. After a thorough selection process, the chosen plant was crossed with Sour Dubble (Sour Diesel IBL x Sour Bubble).
Cherry Heads is simple to cultivate, and it's recommended to use SCROG or main-lining techniques to increase production even more. However, it also performs estremely well in conventional cultivation, obtaining excellent yields of large and dense buds, with organoleptic qualities that will have mouths drooling just by smelling them!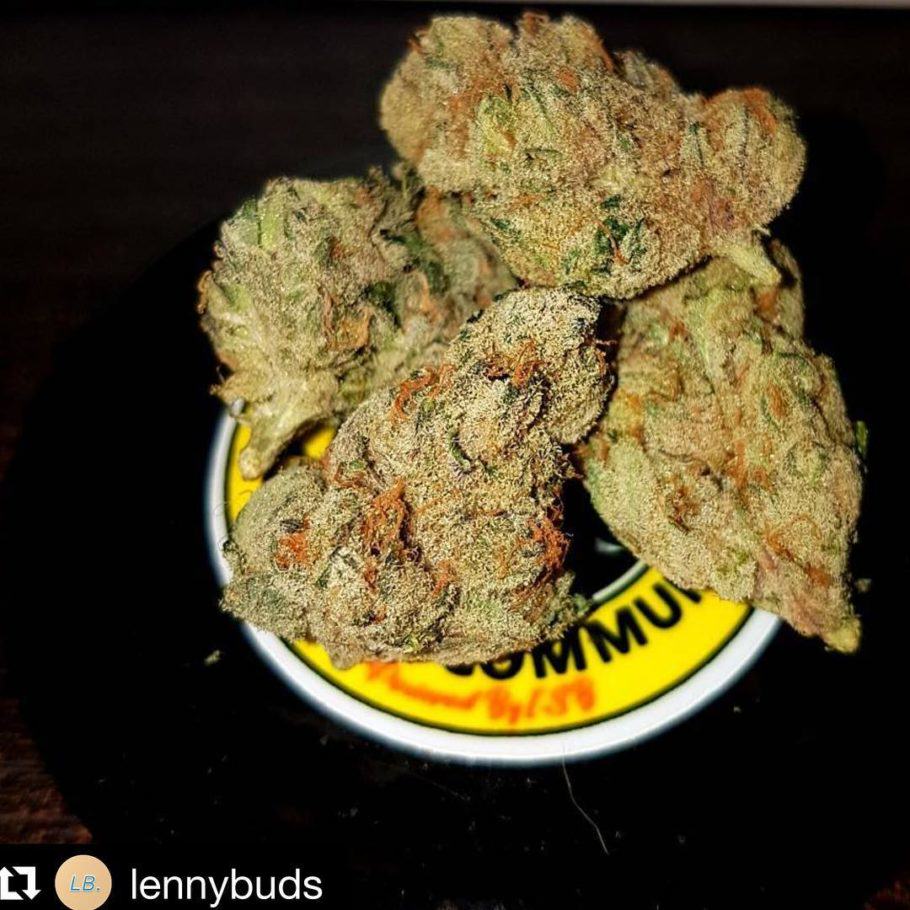 And if you are also a lover of high quality resin extractions, this is definitely a strain to be considered for its generous returns and the wide range of terpenes it is capable of creating.
Atomic Sour, a 420 megaton euphoric bomb
Atomic Sour is a mostly Sativa variety created from diverse cannabis lines. In its family tree we can find Sour Diesel, Bubblegum and Chemdog, combining to produce an awesome cannabis poly-hybrid of the highest quality that provides an abundance of potency, production, flavour and resin.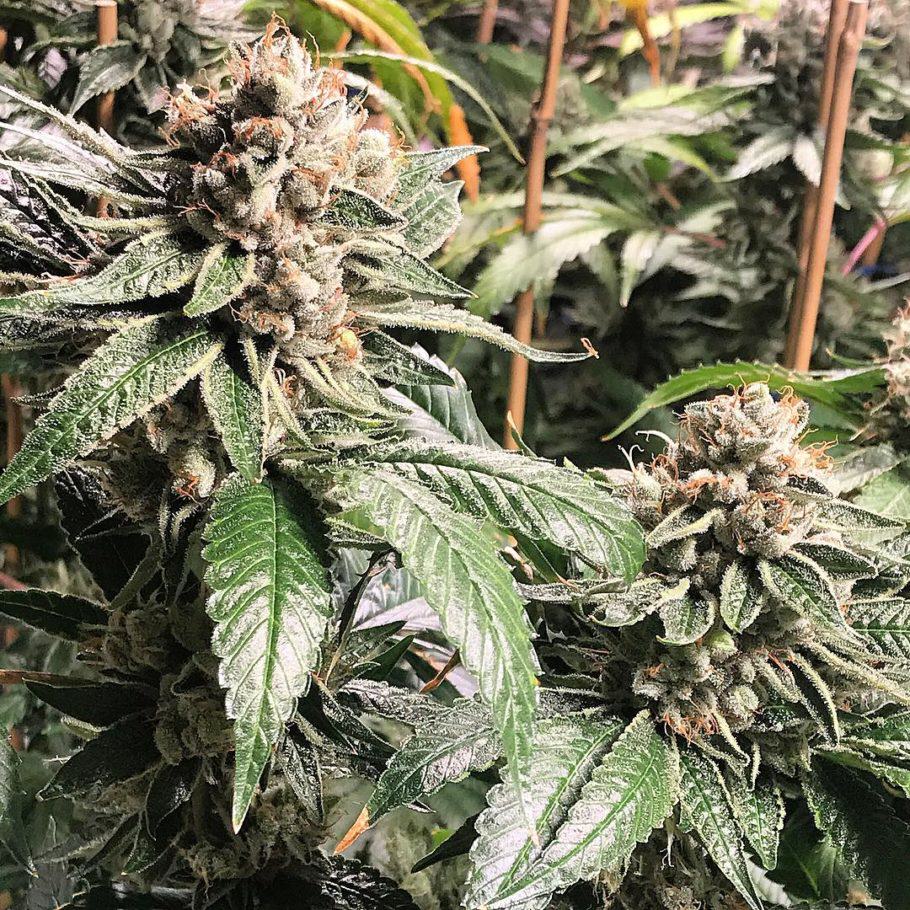 It is not a complicated plant to grow, needing no more than quality substrate and good fertilisers for cannabis to get the best out of it. It can be grown both indoors and outdoors, and is a highly productive strain. It adapts well to pruning or training and can be grown using all modern cultivation techniques without any problems.
In terms of its flavour, it stands out for containing nuances of all its ancestors, offering a complex and irresistible aroma, sweet with notes of fuel/diesel from Sour Dubble along with fruity touches coming from the Chemdog family, as well as earthy/floral nuances of OG Kush.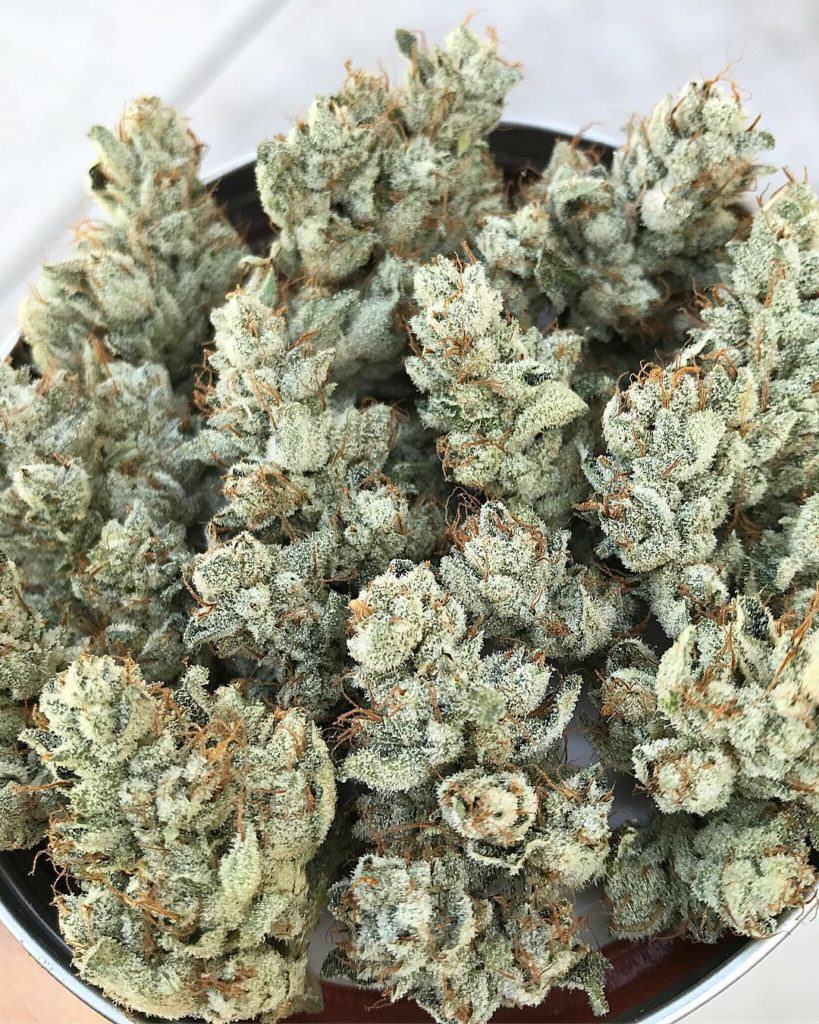 It's an interesting option for lovers of hybrid genetics seeking a full cerebral and physical effect, and also ensures  high production and an incomparable flavour experience.
Dank Sherbert, a delicious tropical sorbet?
Dank Sherbert is the S1 version of the famous Sunset Sherbert clone, one of the most in-demand cannabis strains of 2018.
Potency, great yields, large amounts of resin and above all an excellent tropical taste make this beautiful lady an excellent choice for worshippers of citric, fruity plants with exotic flavours that will drive taste buds wild with excitement!
This strain was created from a cross of Girl Scout Cookies (Thin Mint cut) x Pink Panties and has the best characteristics of its forebears, among which we should highlight the incredible, sweet and fruity taste of Pink Panties along with the power, flavour and resin production of the classic Cookies .
Its vigorous and branchy growth pattern makes it ideal to be cultivated in SCROG type growing systems, responding well to frequent topping, or apical pruning. Growers can also carry out main-lining or a SOG (Sea of Green) grow with about 20 to 30 cuttings per m2, harvesting a large amount of flowers for a fast turnaround. As you can see, it's a truly versatile variety.
It needs just 63 days of flowering when grown indoors, and planted outdoors it can be expected to be ready in October.
It's inevitable that Dank Sherbert will captivate lovers of flavourful and potent strains, relaxing the body and mind while providing a feeling of euphoria and happiness, elevating the mood and improving creativity.
we hope this overview of Dank Genetics strains will help you in choose your seeds, we know you won't be disappointed. The only question is... which shall I try first? 
The articles published by Alchimiaweb, S.L. are reserved for adult clients only. We would like to remind our customers that cannabis seeds are not listed in the European Community catalogue. They are products intended for genetic conservation and collecting, in no case for cultivation. In some countries it is strictly forbidden to germinate cannabis seeds, other than those authorised by the European Union. We recommend our customers not to infringe the law in any way, we are not responsible for their use.