When to harvest marijuana plants?
The harvest of marijuana plants is one of the most expected moments for any grower, who virtually enjoy the fruits of their labor after several weeks of hard work and impatience.
Harvesting marijuana
The big question for the vast majority of growers at late flowering is: When to harvest my plants? This question can have several answers, depending on the growing conditions and our personal needs.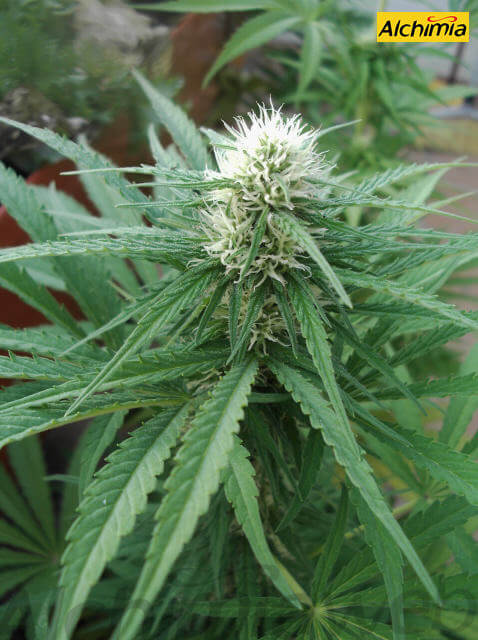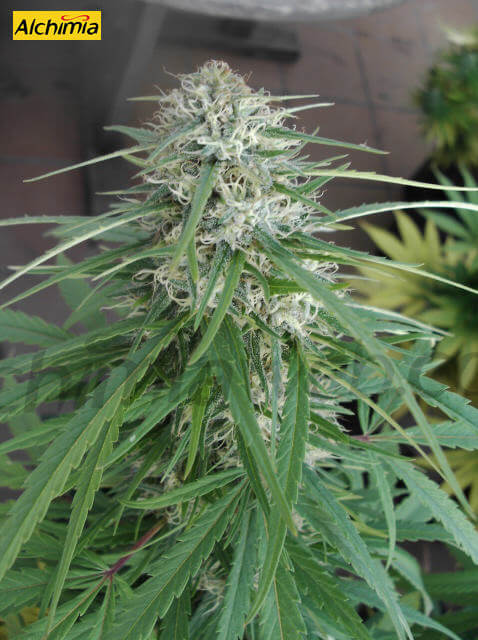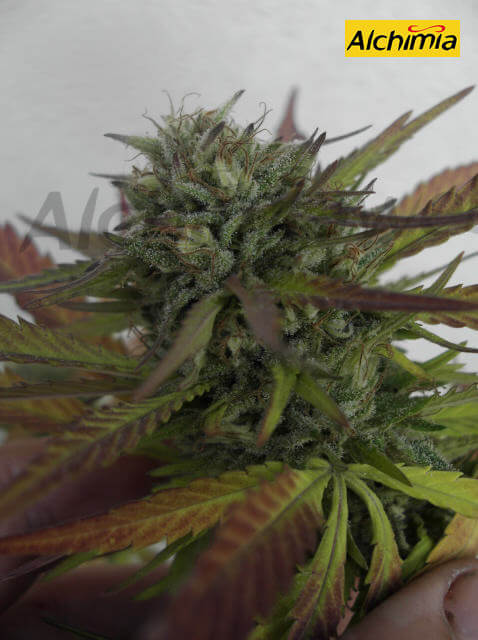 We should consider the following points to know if a plant is ready to be harvested:
1.-Seedbank recommendations.
When we purchase a pack of seeds, it usually comes with an aproximate harvest date, which is the first reference that we must keep in mind. However, this recommendation, while being important, is merely orientative, since the flowering period and hence the harvest date may depend on several factors such as latitude - outdoor growing - phenotypes or growing conditions/systems - specially indoors .
2.-The colour of the pistils 

One of the first symptoms of the ripening of the buds is the colour of their pistils. They get brown as they ripe, so when half of them have become brown the harvest time is near; if we harvest the plants at this moment, their effect will be more psychoactive, while if we wait a few days and harvest them when all the pistils are brown their effect will be more narcotic. 
In some cases this system may be misleading, since rain, drought periods or strong and dry wind can also make the pistils of our plants turn brown.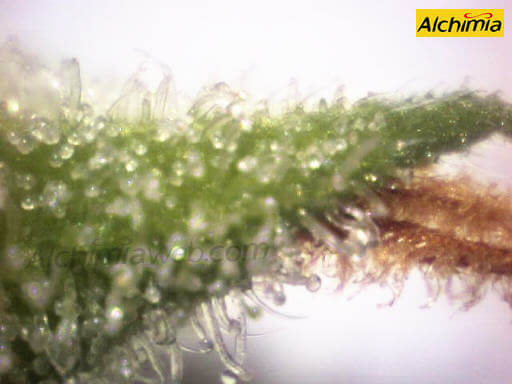 3.-Monitoring bud trichomes
For this system, we need a magnifying glass of at least 10x, although the ideal would be 50x. With this tool we will be able to observe the development of the trichomes, which is the best way to know exactly when to harvest our plants. When the bulbous heads of the capitate stalked trichomes turn milky - and about 20-30% of them turn amber -  it is the perfect time for harvesting our marijuana.
As we already mentioned, this is the best method to determine the optimum point for harvesting our cannabis plants, although combining all methods is ideal.
Once the harvesting date has been set, we will choose the moment of the day with the lowest relative humidity and proceed to cut the plant. We can cut the entire plant or the branches - what suits us best - and then we will trim the buds , removing the largest leafs and those without trichomes. Place the buds in a cool, dark, ventilated area to start the drying process.