Green lights for growing cannabis
Normally, when growing indoors, we use blue light for the vegetative growth phase and red light during flowering. Selecting the type of light and its appropriate colour temperature (usually known as its spectrum) is vital when it comes to getting the best results from an indoor grow. However, there is another type of light that is still unknown to a lot of growers and, although it doesn't directly influence the development of plants like the ones we just mentioned, it can be really useful for growers to prevent potential plant problems: green light.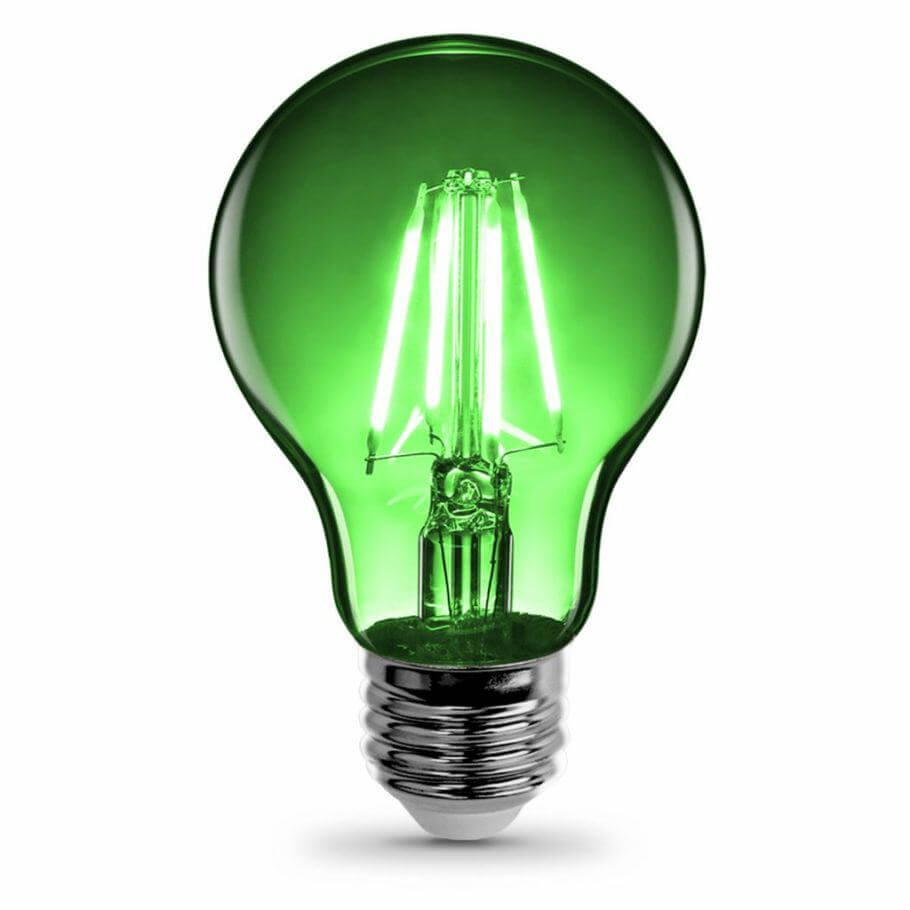 Light colour in cannabis cultivation
As many of you already know, seedlings, cuttings and adult plants in a vegetative state (in their growth phase) prefer a colour temperature between 4000 and 5500K (wavelength between 430 and 500nm), or in other words, blue light. Plants absorb this spectrum of light through a photoreceptor called cryptochrome, promoting a more branchy growth pattern, with less stretching of the stems and greater development of shoots and lateral branches due to a reduction in apical dominance.
In addition, the more blue light they get, the faster the metabolism of the plants will work, since stomata activity is regulated in direct relation to the amount of blue light received by the plant. All this translates into better, faster development and a more efficient photosynthetic process. For this reason, and as we already saw in our article on lighting in indoor cannabis cultivation, CFL lamps, fluorescent lamps, metal halide bulbs or white LED panels are especially popular for this stage of the cultivation cycle.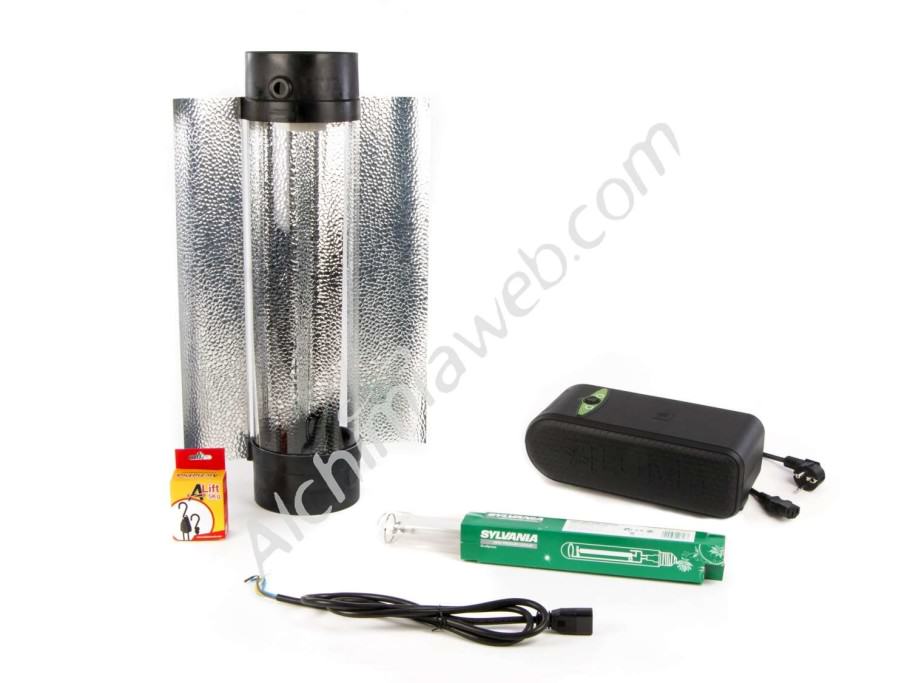 In this post we talk about the different types of lighting that can be used for growing cannabis indoors. Learn how, depending on the needs of each grower and the conditions, we can employ different lights depending on the stage of the plant's life and also know which of them is the most efficient in terms of power consumption.
On the other hand, colour temperatures of about 2000K are used during the flowering phase (somewhat higher for mixed spectrum lamps), which is a warmer, red light. This value would be equivalent to a wavelength between 630 and 700nm, which corresponds to the majority of sodium vapour or HPS bulbs available on the market. In this case, the photoreceptor that reacts to this spectrum of light is called phytochrome and is responsible for inducing bloom and promoting the formation of flowers and fruits, an especially important factor for the cannabis grower. Within these colour temperature values ??would be the new LEC lamps such as the LEC SunBurst CMH 315W lighting kit, with spectra suitable for both growth and flowering (3100K or 4200K).
However, there is another type of light that can be really useful to the grower, the green light. Let's see below what the main advantages of its use can be.

Green light for growing cannabis?
One of the basics of indoor growing is that during the night (or when the lamps are off) the plants should enjoy complete and uninterrupted darkness, especially during the flowering period. If there is some source of light pollution in the grow space during the dark period, the plants can react in several ways, all of which are undesirable: extending the pre-flowering and flowering stage, the appearance of male flowers or revegetation of the plants (returning to a vegetative state) are the most common. How do we usually done avoid disturbing the plants during their night period? Well, normally, the best solution is only to work in the garden when the lamps are on.
However, this is not always the most convenient method for growers to deal with this problem; Since the lighting equipment used indoors produces considerable heat, the most common approach to better climate control in the grow space is to switch the lights off during the day (when outside temperatures are higher) and to have them on at night when it's cooler. Taking into account that we need a minimum of 12 hours a day of total darkness for proper flowering, we might turn on the lights at 8:00 p.m. and turn them off at 8:00 a.m., which leaves us with a somewhat inconvenient window to work in the garden (either very early in the morning, before 8 am, or late in the evening, after 8 pm).
For this reason, many growers use green light to illuminate the plants during their dark period (that is, during our day, when we tend to have more free time for gardening) without them suffering any negative consequences with their flowering. Indeed, it seems that plants do not possess the photoreceptors necessary to absorb green light, so a lamp of this colour will not interrupt their night period and will not stress the plants, leading to the undesirable effects that we mentioned above. On the other hand, if you try to grow plants under green lights, it won't be long before you see that they barely develop, and will soon end up dying.
Types of green light for indoor growing
There are various types of green light lamps available for growing, and below we show you several of the options. If what you are looking for is a bulb to use with any conventional lamp holder that you have at home or in the grow room, without a doubt the best options are the 3.5w Led Green Hornet night light with 480 lumens, or the now-classic 100w night lamp Agrolite Dark Night. Although it is rare for them to cause problems, we recommend you not to have the green light source too close to the plants and for too long, keeping it a meter or more away.
Another more professional option is the cordless green light work lamp, which, thanks to its 78 high-intensity LEDs, can illuminate a greater surface area than the previous options we have seen. In addition, it comes with both a wall and car charger, with a charge indicator on the lamp. The hooks at its ends and the powerful built-in magnet mean that we can easily install it in grow tents and rooms, being very versatile in this regard. And as if that wasn't enough, it allows us to select from two different light intensities.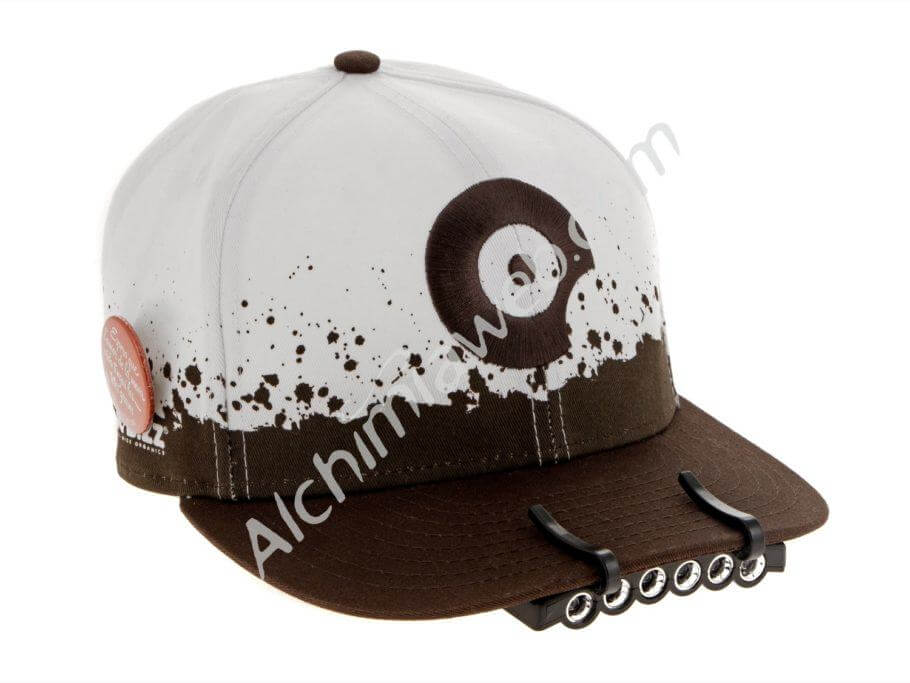 If portability is what you are looking for, then green lights like the Green Eye Cap or the Green Eye Unicorn are your best option. The first is a practical flashlight that can be attached to the visor of any cap so that it will always focus on where we are looking. The second is the classic headlamp but in this case with green LEDs and 4 different power settings, and which adapts perfectly to the head thanks to comfortable adjustable elastic bands.
We hope you can soon enjoy the convenience of being able to work at any time in your indoor garden thanks to a green light.
Happy growing!
The articles published by Alchimiaweb, S.L. are reserved for adult clients only. We would like to remind our customers that cannabis seeds are not listed in the European Community catalogue. They are products intended for genetic conservation and collecting, in no case for cultivation. In some countries it is strictly forbidden to germinate cannabis seeds, other than those authorised by the European Union. We recommend our customers not to infringe the law in any way, we are not responsible for their use.