Auto Collection #1 by 00 Seed Bank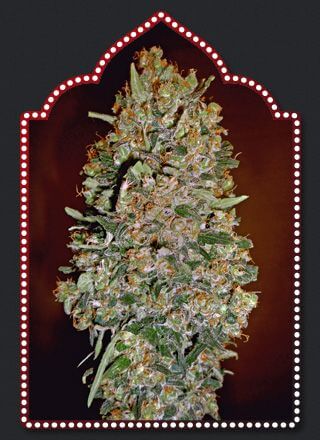 Auto Collection #1 by 00 Seed Bank
Free gift
with every purchase
Secure
payment
Discreet
shipping
Free
shipping (*)
Alchimia invites you to discover the 00 Seeds Bank Automatic Collector Pack #1, now available in our catalogue of feminised autoflowering cannabis seeds.
This collector pack includes 6 x autoflowering cannabis seeds, 2 x Auto Bubble Gum, 2 x Auto Chocolate Skunk and 2 x Cheese Berry which will all be harvested more or less 65 days after germination, and will not grow over 1m in height.
Bubble Gum is a variety with a sweet strawberry flavour giving a physically relaxing but stimulating cerebral effect. It produces large, very resinous heads.
For its part, the Chocolate Skunk represents a hybrid with spectacular aromas and a heavy yield thanks to the strong development of its secondary branches.
And finally, the Cheese Berry which mixes the legendary flavour of the famous clone-only UK Cheese with the fruity flavours of Berry.
Auto Pack #1 from 00 Seeds Bank info:
Auto Collection #1 by 00 Seed Bank related products (00 Seeds Bank)