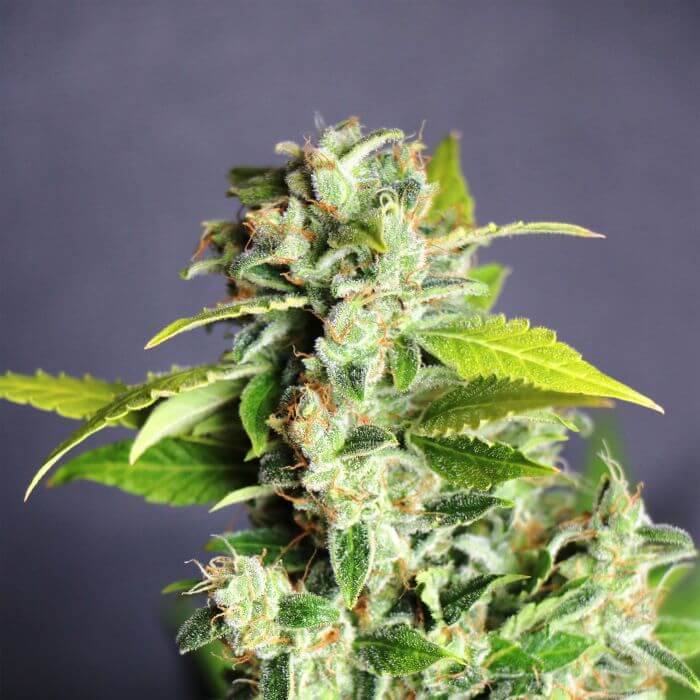 Free gift
with every purchase
Secure
payment
Discreet
shipping
Free
shipping (*)
Mikromachine from Kannabia Seed Company is the crossing of two of the most productive automatic strains, obtaining as expected, themost productive strain of the seedbank.

It is a medium sized plant, very strong, which will never outgrow. Its structure is compact with short internodal distances and a final height of 1.5 m.

It is during the flowering when we'll be able to delight this great producer, which is perfectly suited to indoor and outdoor growing. It has been shown that growing it in the ground it can come to harvest productions up to 320 grams per plant and it can be harvested up to 350 gr per m2 indoors.

The calyx-leaf ratio is very good, at the end of flowering it will provide very hard and compact flowers containing a fruity taste with a spicy aftertaste in the palate. Its powerful effect with its great production in just 70-75 days from germination, make of Micromachine an excellent automatic plant.

For best results, it is recommended to plant it in pots over 7L, during the months of April to October.
Features of Mikromachine Auto from Kannabia:
Genetics: 100% automatic
Type: Feminized
Indoor Yield: 350 gr/m2
Outdoor yield: 320 gr per plant
THC content: 18%
Harvest Indoor: 70-75 days
Outdoor Harvest: March to October
Mikromachine Auto related products (Kannabia)