After the fire: Interview with Subcool
Subcool - from TGA Subcool to The Dank
Subcool, the legendary American breeder and co-founder of TGA Subcool seed bank, is back with a vengeance after suffering the loss of his home, his crops, and all his genetics on October 8th 2017, due to the wildfire that ravaged the forests of Northern California. This blow, both on a personal and on a business level, would knock any of us down, but "The Weed Nerd" has managed to rise from the ashes and transform his misfortune into a new opportunity, relocating himself within the sector, changing his strategy, and returning with a commendable mindset.
Before all this happened, his life was already changing due to a divorce, which also impacted the seed bank TGA Subcool, currently in possession of his ex-partner, and the creation of "The Dank", a cannabis conglomerate focused on offering cannabis seeds and producing premium quality flowers and medical-grade resin extractions, while striving to provide free information about cannabis growing.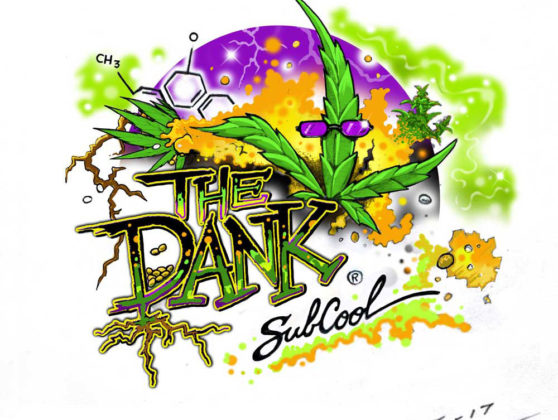 The future of Subcool in the cannabis sector
Subcool is very clear about one thing, that we must support our friends, be nice people, and fight for what we believe is important, and he wants to fight for cannabis in order to share its benefits and help anyone who is interested in getting good yields and enjoying top genetics. For this reason, he's created a new website, subcool.com where he provides information about his strains, gives access to his extracts and flowers through certain dispensaries, and keeps a comprehensive online library of documents and videos about growing, that is accessible to everyone.
Because of all this, and considering the excellent relationship we have, here at Alchimia we decided to get in touch with him to find out a little more about his situation, the future of his cannabis strains and his role as breeder, "The Dank", and anything else he wants, as for us it's always a great pleasure chatting to him. Find the interview below.
Interview with Subcool, the Weed Nerd
A - So, your garden was burned up recently in Cali...what can you tell us about it?
Subcool - Yes, I lost everything I own including my family, not from death, but from the stress of losing everything. I now live in Arizona not California and I don't see how to return both financially and legally - Cali laws are crazy now and with my felony, who knows if I can do business there. It's sad, I distributed million of seeds and pounds of flowers now I am boxed out.
I lost 12 million in seeds, genetics and cannabis but I was able to back up almost every mother and father plant, with two exceptions. The Pinot Noir was lost and due to a licencing deal with Aficionado Seeds, he will not share the cutting again, so Cuvee was lost to the world.
The original Jack the Ripper male that made Agent Orange was lost and now there are only about 3000 of these original seeds left to offer to the world.
How are you now? Is everything set up?
Subcool -  I'm great, after a painful year in a bitter divorce, I've regained my footing and am working very hard in the industry. I have rebuilt both TGAGenetics.com ( The site was lost in the fire) and created Subcool.com a site where you can literally learn to grow for free. I purchased a bowling alley in Globe, Arizona and the city gave us permission to grow in 22000 square feet and sell to the 121 other DA (Dispensary Agents) here.
I bought a home with a pool and drained it and I grow weed under 12k and provide clean meds for myself and patients.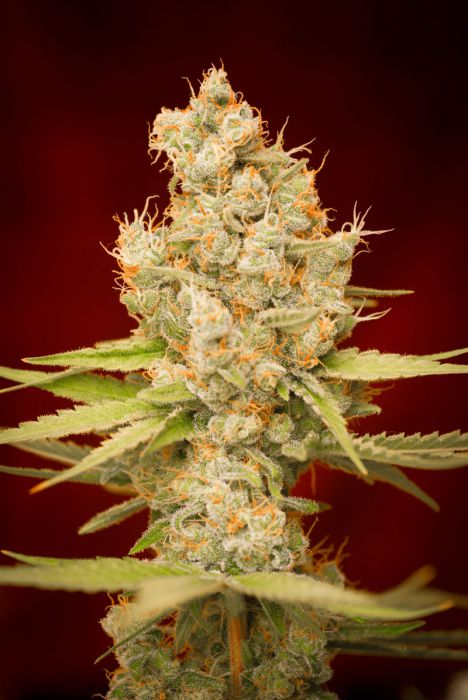 A -  Are there any legendary genetics you'd love to try but have never been able to get your hands on?
Subcool - Not really. Being the weed nerd, it's rare I can't access a strain, but what is popular to the world may not be popular to me, I walk to my own path. We just released a Cookies cross this year, Vanilla Tart, 5 years after the craze, so I take my time when creating something new and make sure it's right.
A - What about feminised seeds? Have you ever thought about creating feminised versions of your strains?
Subcool - This is inevitable. If I don't do it, others will. Anyway, you can already buy fem versions of my gear. I am now working behind the scenes with Dinafem to produce a line of fem seeds for the UK market, which is 90% feminised. We are also considering several other feminised projects.
A - Tell us something about your future plans...
Subcool - I have from a trust that will go on for 500 years after my death ( I have a terminal illness) which will continue to support my website and teach people to grow for free for a very long time. I am setting up the Subcool Seeds Corp in the name of two people that will control and keep it going for a long time. I have set up breeders and my genetics in multiple places. I plan to leave a legacy of growing behind me. I am facing a double lung transplant in the near future. I continue to develop genetics and my charity work I donate genetics to any Vet or person that needs them, all someone has to do is ask politely, I give away as many seeds as I sell these days. I love the idea that when I meet someone their memory is me giving them a gift. In 2019 I'm working with leaders in the industry like Kyle Kushman, OGraskal and GG Strains (The team behind GG4) to produce flowers for sale under my brand Subcools The Dank. I am single as of Jan 9th, so I have a lot going on personally... being single and Subcool is a fucking blast!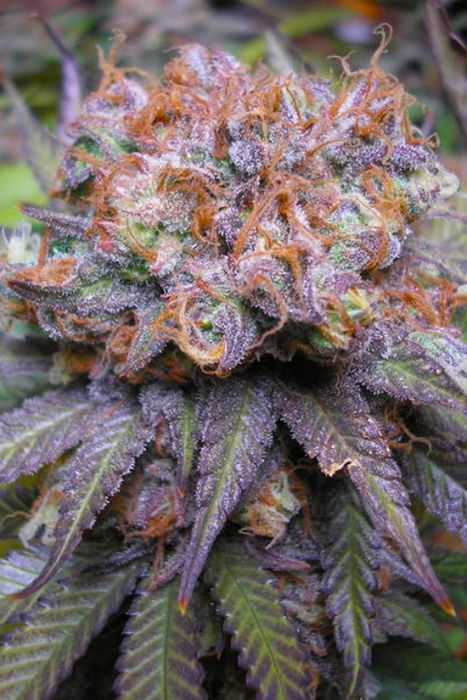 A - We love people like you to give some advice to new growers about growing or breeding…what would you tell them?
Subcool - The cannabis business has changed and the fat is gone off the bone. Only those that really love the plant and the industry should get involved, it's a cut-throat business these days, profits are tough and regulation is insane. Grow cannabis because you love it, not to get rich. Read everything but do your own experiments, at 57 years of age I still learn new things about cannabis every day.
Thanks a lot for your help and commitment, we really hope that you'll be able to continue your awesome work despite the vagaries of Nature. Thanks again!!
Thank you, I love doing it!
The articles published by Alchimiaweb, S.L. are reserved for adult clients only. We would like to remind our customers that cannabis seeds are not listed in the European Community catalogue. They are products intended for genetic conservation and collecting, in no case for cultivation. In some countries it is strictly forbidden to germinate cannabis seeds, other than those authorised by the European Union. We recommend our customers not to infringe the law in any way, we are not responsible for their use.