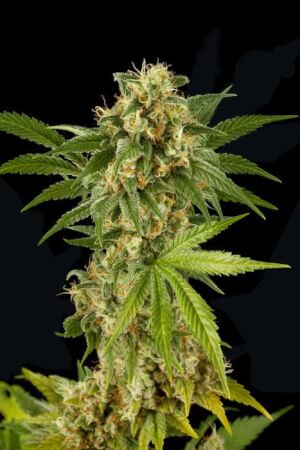 Free gift with every purchase
Kush `N´ Cheese
This new strain from the Dinafem Seed Bank is a hybrid of two exquisite marijuana plants: the powerful genetic OG Kush americana, and the Tasty Cheese marijuana from the UK.
So we can expect from this hybrid, basically Indica, great resin production, a very powerful effect and a taste of the original, which will surprise many growers!
The type effect is a relaxing and sedative one, with remarkable medicinal potential.
With a quick and abundant flowering, this strain will delight lovers of Indica Cannabis.
Characteristics of Kush 'N' Cheese from Dinafem:
Indica 70% - Sativa 30%
Genetics: OG Kush X Cheese
Indoor flowering time: 50 to 60 days
Outdoor harvest: October
Yield: 400g to 500g per square metre
THC: High
Properties of Kush `N´ Cheese
---
Kush `N´ Cheese related products (Dinafem Seeds)