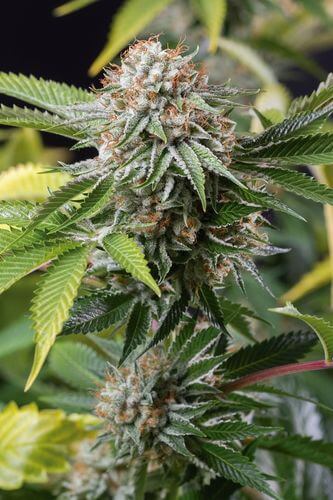 Free gift
with every purchase
Secure
payment
Discreet
shipping
Free
shipping (*)
Alchimiaweb presents here the Mango Sapphire cannabis variety, a hybrid between Bubba's Gift and OG/Afghan X created by Humboldt Seeds to offer a vigorous, easy to grow mostly Indica strain.
Thus, being a 85% Indica variety, Mango Sapphire grows compact, with short internodal distances and broad leaves. This makes it perfect for indoor grow rooms, where it grows easily with few nutrients.
Once in bloom, Humboldt Seeds recommends using stakes to prevent the branches from breaking due the weight of their buds. The Mango Sapphire is really fast, being ripe after just 48-53 days of flowering and yielding 450-600 gr/m2.
The smell and taste are complex, an intense blend of exotic fruits with acid notes. The effect is active and cerebral on a first phase, becoming body relaxing after a while.
Mango Sapphire from Humboldt Seeds features:
Genetics: Bubba's Gift x OG/Afghan X
Type: Feminised seeds
85% Indica - 15% Sativa hybrid
Indoor flowering: 48-53 days
Outdoor harvest: late September
Yield: 450-600 gr/m2
THC: 21-23%
CBD: 0.1%
Mango Sapphire related products (Humboldt Seeds Organization)