Growing cannabis in harsh climate conditions
Although cannabis performs well in many latitudes, a rigorous selection of the genetics that we're going to grow is sometimes necessary in some places in order to harvest our plants successfully, especially outdoors. In this article we will focus on two classic, adverse climate conditions: cold and humid areas - like Northern Europe - and hot and dry climates, where the different cannabis seeds won't develop in the same way.
Cannabis strains for humid and cold climate
While high humidity promotes a lush and healthy growth, things are different during the flowering stage, when flowers can be infected by mildew and other pathogenic agents due to the effect of cold temperatures and rains. However, it isn't impossible to grow in these regions, and many growers from places like the Netherlands, UK, Germany, Canada or even Alaska successfully harvest their outdoor cannabis crops every year, mainly thanks to an accurate selection of the genetics grown - always looking for the most resistant strains - and of course the use of greenhouses, greenhouse heaters, etc.
Before presenting you a brief list of this type of genetics, especially suited for outdoor growing in these areas for being particularly resistant to moulds, we are going to explain a few desirable traits that might ensure the best possible results.
Damages caused by excessive moisture are normally favoured by a lack of air and stagnant moisture. Thus, you should avoid plants with compact structure and dense flowers. A more Sativa structure will allow plants to better withstand these conditions; rain is frequent in these latitudes even from the end of summer. Better air circulation within the buds and the plants avoids problems with moulds, so looking for strains with airy buds is recommended if you live in a humid, rainy area.
The best environmental conditions are over when frost and rains arrive, so early, fast flowering genetics are the best choice for these climates. In this sense, automatic cannabis strains are also an excellent choice since you can easily know harvest time and set the correct period for bloom (summer).
Tropical strains can't withstand cold temperatures. Thus, genetics known for being resistant to cold should be your first choice.
Next we detail some strains known for their adaptability and resistance to cold temperatures and high humidity:
Feminized seeds: Easy Sativa, Belladonna from Paradise Seeds, Snow Bud High Altitude, Biddy Early from Serious Seeds, AMS, PCK, Shaman, Passion, Frisian Dew, Green Poison.
Regular seeds: Early Queen from Mr. Nice  Biddy Early , 2 Pounder , Pakistan Chitral Kush from Cannabiogen, Bangi Haze from Ace Seeds, Shaman, Passion, Nepal Jam.
Automatic strains : Dark Devil from Sweet Seeds, Moby Dick Auto from Dinafem , Hobbit Auto and Afrodite from Kannabia, Auto New York City from Pyramid Seeds, Tundra #2 from Dutch Passion, etc.
This list is not too exhaustive, but it contains a nice number of strains which are characterized by their adaptability to humid climate conditions and early flowering, which are the main traits to look for to get a successful outdoor harvest.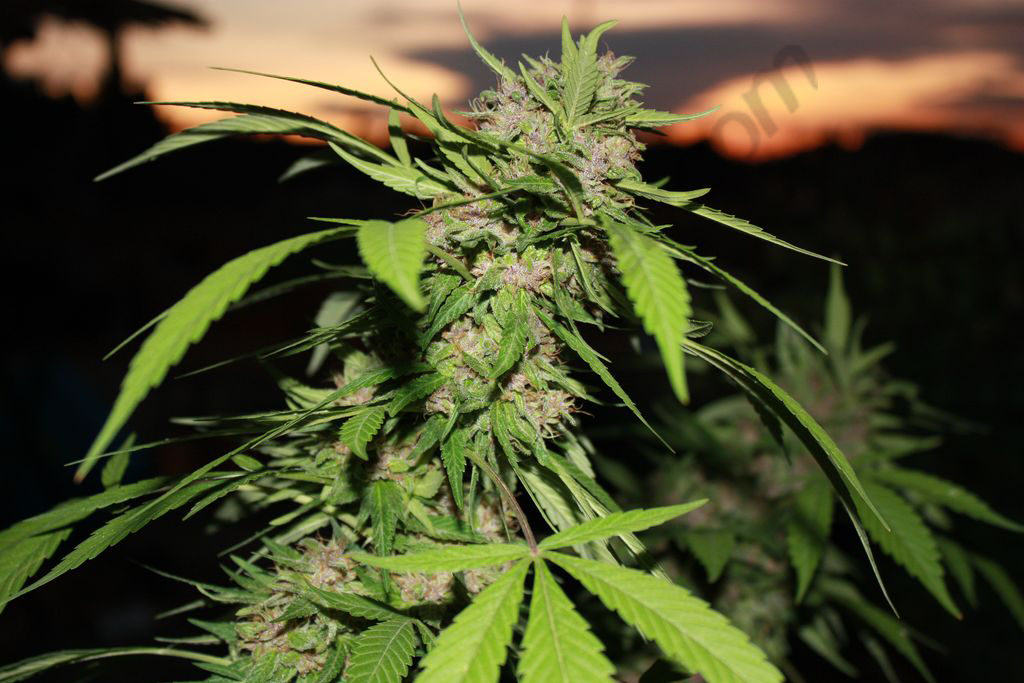 And remember:
It's always recommended to enhance their resistance to moulds by applying different antifungal products and organic plant stimulators.
You should also avoid particularly humid areas like ponds, rivers...
Growing in greenhouses represents a good alternative, offering a slightly wider choice of strains (especially in terms of flowering time).
Cannabis strains for hot, dry climate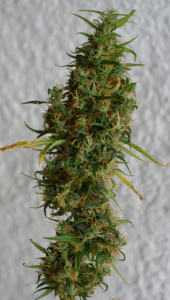 Cannabis in its natural condition also grows in dry areas, but in this case we normally speak about landrace varieties, that is to say, pure genetics which have adapted to this type of climate over generations and that naturally resist heat and drought. However, not all cannabis strains are adapted to these conditions and sometimes they perform better if grown indoors or in less sunny latitudes. Thus, a correct choice if you live in hot, dry areas is also crucial for a successful harvest.
These are the main traits that should be taken into account for this type of climate:
Indica strains usually have large, broad leaves, a trait which leads to higher evaporation of the moisture contained in the plant through the leaves than Sativa marijuana plants.
Indica varieties generally produce dense and compact buds, which are more sensitive to heat and could develop moulds if relative humidity rises.
The following list contains suitable genetics for dry climates:
Feminized Seeds: African Free from Eva Seeds, Karamelo from Kannabia Destroyer from Cannabiogen, Early Maroc from Philosopher Seeds, Maroc, Caprichose Thai from Elite Seeds.
Regular seeds: Mango Zamal, Krystalica from Mandala, Pakistan Chitral Kush or Sandstorm from Cannabiogen,Spice, Kalichakra, Congo or Old Timer Haze from Ace Seeds...
Here you have some tips for growing cannabis in hot climates:
Add polymers to the growing medium in order to improve its water retention capacity, also put some straw or any type of mulching on the surface of the soil to limit water evaporation.
To protect the root system, grow directly in the ground or in large, white plant pots (you can also wrap the pots with some isolating material to control the temperature of the root system). Smart Pots, thanks to their improved aeration of the substrate, will prevent root problems.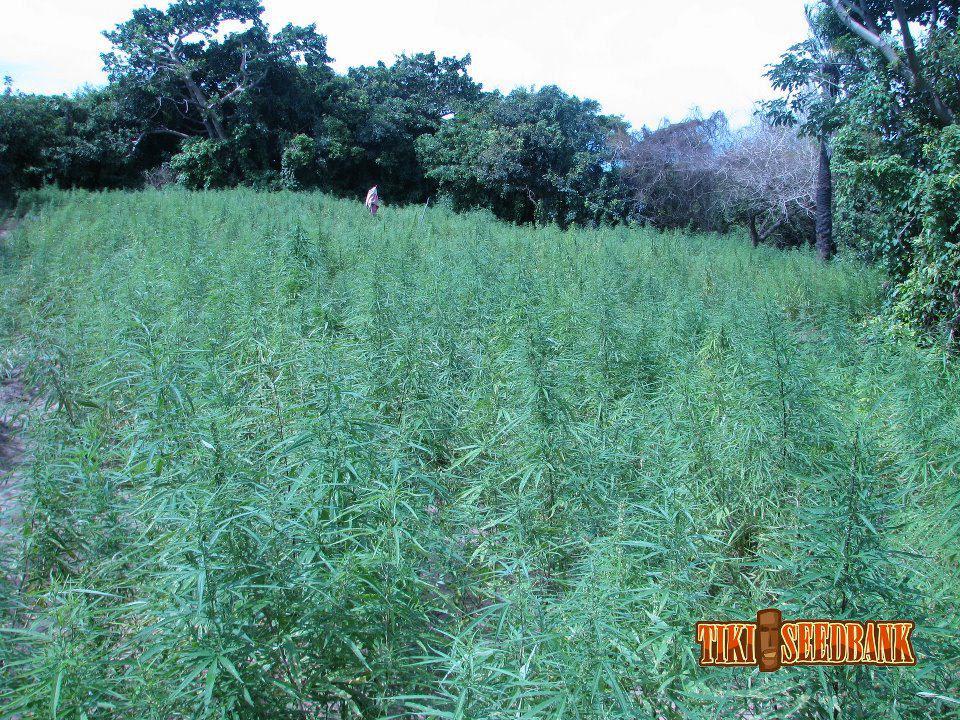 In "Guerrilla" crops you can put the plants in a partially shaded area. Bloom won't be as abundant as if they were placed in full sun, but the need of water and nutrients are highly decreased! You can also put a layer of plastic with some holes in it on the grow spot and cover it with a layer of 5cm of soil to reduce evaporation.
Use shading mesh to protect the flowers and limit the exposure to sun, which helps to control temperatures.
A soil rich in micro elements and microbial life enhances the defenses of plants and their resistance to stress. Use Green House Feeding Enhancer, Bactohemp or Bio Supermix to protect the roots from stress and pathogens.
Products like Vitalink Chill help the plants to withstand hot temperatures.
We hope this article will help you to successfully harvest your plants wherever you're growing!
Happy harvest!
The articles published by Alchimiaweb, S.L. are reserved for adult clients only. We would like to remind our customers that cannabis seeds are not listed in the European Community catalogue. They are products intended for genetic conservation and collecting, in no case for cultivation. In some countries it is strictly forbidden to germinate cannabis seeds, other than those authorised by the European Union. We recommend our customers not to infringe the law in any way, we are not responsible for their use.