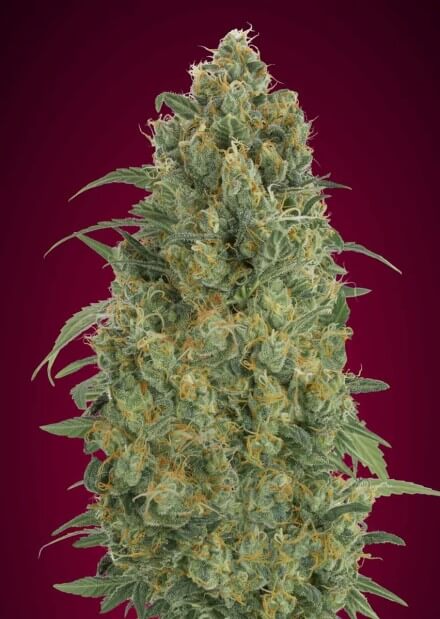 Free gift
with every purchase
Secure
payment
Discreet
shipping
Free
shipping (*)
Alchimia is glad to present the Strawberry Gum auto-flowering version by Advanced Seeds, a Sativa dominant hybrid characterised by a sweet and fruity strawberry candy aroma.
Strawberry Gum Auto-Fem is an all-terrain easy to cultivate variety. Outdoors can be cultivated from April to September where often in open ground reaches a height of 1.2-1.4m.
Auto Strawberry Gum, an Auto-Fem variety with a sweet strawberries flavour
Cultivated in an indoor grow tent or in pots, generally do not exceed a height of 90-100cm, with a yield of up to 450-500g per m2. It produces dense and sticky buds, high in terpenes and cannabinoids, with a THC level of 18%.
Strawberry Gum Auto-Fem has a fruity and sweet strawberry candy aroma accompanied by a balanced, positive and sociable high.
Advanced Seeds Strawberry Gum Auto-Fem info:
Type: Auto-Flowering feminised cannabis seeds
Genetics: (Strawberry x Bubble Gum) Auto
Flowering: 65 - 70 days
Indoor yield: up to 450-500g per m2
Indoor size: 90-100cm
Outdoor size: 120-140cm
THC: 18%
Auto Strawberry Gum related products (Advanced Seeds)