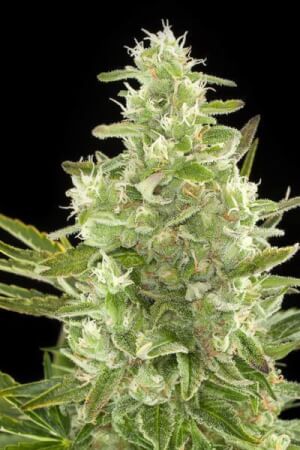 Free gift with every purchase
Critical + Autoflowering
Dinafem are proud to present Critical+ Autoflowering, the long-awaited autoflowering version of the renowned cannabis strain Critical+, a phenotype of the Afghan x Skunk cross originally selected by a master grower from Bilbao, and first place winner in Barcelona's High Life Festival.
Created by crossing Critical+ with Roadrunner, Critical+ Autoflowering is a quality hybrid with all the skunky smell, strong flavour and heavy production of the mother, while greatly decreasing the flowering period, enabling lovers of Critical+ to obtain harvests of beautiful sticky buds in an even shorter time.
Critical+ Autoflowering produces large quantities of dense, resinous flowers intensely flavoured with hints of citrus, wood and spices. The effect when smoked is potent, long lasting and is more physically relaxing in the autoflower version than the Critical+ mother, making it a great herb for unwinding and relaxing.
Smaller in stature than the feminised version, Critical+ Autoflowering goes easily unnoticed and as such is ideal for outdoor cultivation where discretion is necessary. A temperate/mediterranean climate will give the best results outdoors. Indoors, it performs really well and is particularly apt for smaller grow spaces. Needing no previous experience, it's very easy to grow and a great choice for beginners who want guaranteed results.
Dinafem recommends adding 1/3 coco fibre to your soil medium to increase air circulation and speed up metabolism in the root zone.
Dinafem Critical+ Autoflowering info:
Genetics: Critical+ x Roadrunner
Sex: Feminised Autoflowering
THC: 9-13%
CBD: Medium/High
Yield indoors: 25-100g per plant
Yield outdoors: 70-200g per plant
Height: 40-95cm
Indoor flowering: 65-70 days from germination
Outdoor harvest: April-October
Properties of Critical + Autoflowering
---
Critical + Autoflowering related products (Dinafem Seeds)