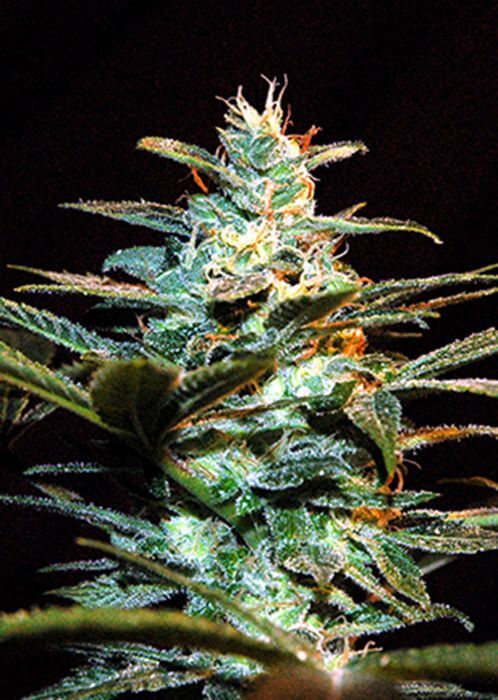 Free gift
with every purchase
Secure
payment
Discreet
shipping
Free
shipping (*)
The final phenotype from marijuana genetics created by selecting and reselecting a New York Diesel original line. This plant contains a novel gene, hence, it clearly stands out from the others in this line of plants.
This strain, a full hybrid, is a combination of varied genetic expressions, virtually giving this strain its own personality.
Ice Cool's growth, structure and flowers are of an Indica trend, and has the size of a medium to large shrub.
Taking in its aroma, you can detect the strong scent of exotic perfumes. It has the sweet fruity flavour of its Indica part and a mix of Sativa tones. Its effect is truly exceptional, clear and euphoric, as you would expect from its Sativa genetics.
Its resin production is abundant, giving Ice Cool in full bloom a coating of frosty white resin looking like a blanket of snow. Its effect is intense, psychedelic and long-lasting.
Characteristics of Sweet Seeds Ice Cool:
Genetics: Diesel
Indica / Sativa: 40% - 60%
Indoor yield: 400 - 500 g/m2
Outdoor yield: 350 - 550 g/plant
Indoor harvest: 9 weeks
Outdoor harvest: end of September
Ice Cool related products (Sweet Seeds)