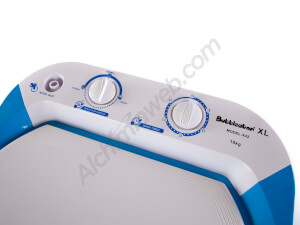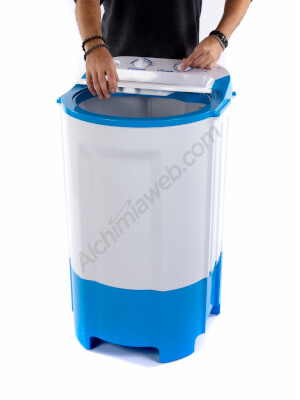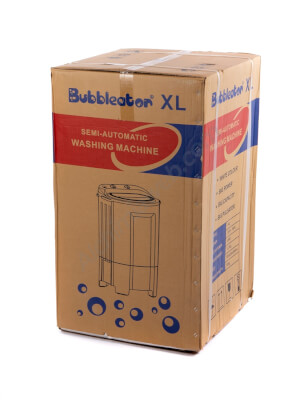 Free gift
with every purchase
Secure
payment
Discreet
shipping
Free
shipping (*)
Bubbleator XL is the new offering from the renowned Dutch Hash Queen Mila's Pollinator Company, specialists in equipment for cannabis extraction. This machine is ideal for cannabis growers interested in performing large scale resin extractions using water and ice and is now available online in our resin extraction catalogue here at Alchimiaweb.
This Bubbleator is XL size and has dimensions of 45cm x 45cm x 80cm. It has an approximate capacity for 800 grams of dried cannabis buds in each wash.
With Bubbleator we obtain significant yields, ideal for hashish lovers transforming all their harvest into extractions or outdoor cultivations with more abundant crops.
This unit is intended for professional use and can be used intensively without any problem.
Bubbleator XL operation:
Place the frozen grass inside the 220µ pyramidal bag (for more terpene-rich hash use freshly cut and frozen buds to make a Fresh Frozen extraction).
Introduce the bag into the machine adding lots of ice and water. Turn it on and just wait for Bubbleator to perform the extraction.
After a while, drain the machine through the Ice-O-Lator trichome recovery bags (included).
All that remains is to collect the trichomes accumulated at the bottom of the bags.
Repeat process with the same material and cold water for different sub-qualities.
Accessories included:
Thermometer
220 μm XL Pyramid bag for inside the machine
220 μm filter bag
70 μm Trichome catching bag
25 μm Trichome catching bag
Bubbleator XL 800 gr related products (Ice water hash)