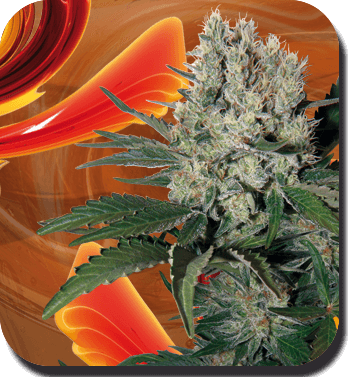 Free gift
with every purchase
Secure
payment
Discreet
shipping
Free
shipping (*)
Syrup from Buddha Seeds is a feminised autoflowering cannabis variety that comes from a crossing of some of the sweeter Indica genetics on the market today.
This is a latest generation autoflowering strain, very productive and powerful, with an aphrodisiac aroma of ginger, elderberries and spices.
Syrup's smoke is very thick and looks like cumulus clouds that, after tasted, will float you into a blissful state of relaxation and wellbeing.
With Syrup, Buddha Seeds have created a plant with a columnar growth structure, but well-branched at its base. It is ideal for SOG (Sea of Green) cultivation indoors and great for outdoors, greenhouses or discretely growing on balconies.
Those who have tasted it qualify it as a delicatessen, and what really stands out for those who have grown is its early finishing, being ready to harvest just 57 days after germination.
Budhha Seeds Syrup info:
Sex: Feminised
Genetics: Ruderalis x Indica (100% Autoflowering)
Yield indoors: 375-450g per m2
Yield outdoors: 60-75g per plant
Harvest: 57 days after germination
Syrup - Buddha Seeds related products (Buddha Seeds)