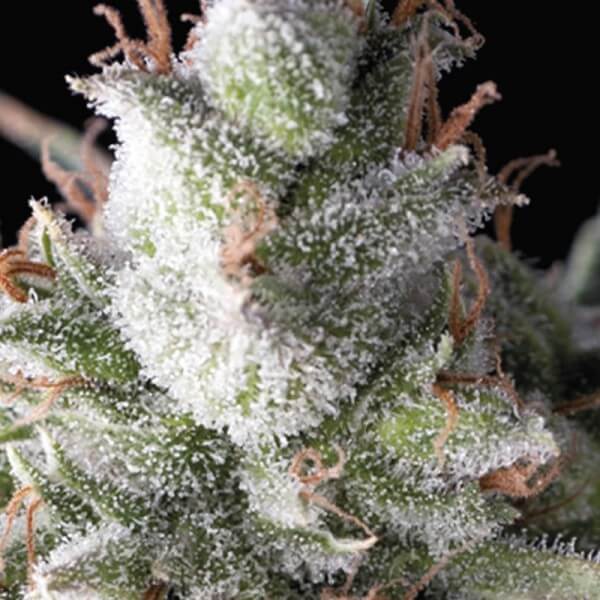 Free gift
with every purchase
Secure
payment
Discreet
shipping
Free
shipping (*)
Auto Ramses by Pyramid Seeds is a latest-generation, feminised, auto-flowering cannabis plant. It is the automatic version of Ramses, a cross between Amnesia Haze and a private reserve variety from Pyramid Seeds.
The Ramses auto-flowering version is as vigorous as the classic variety, with a Haze Sativa structure and reaching a height of up to 2m. Cultivated outdoors we can obtain large plants, in large pots or in the ground.
It offers an abundant flowering of about 60-65 days, with a yield outdoors up to 200g per plant under ideal growing conditions and the spring benefits of long daylight hours.
It is easy to cultivate indoors, with a photoperiod of 18/6h or 20/4h in order to obtain a yield of up to 450g per m2 in just about 70 days of flowering.
Its delivers a Sativa effect, with a long-lasting high cerebral power like its ancestor Amnesia Haze. Its flavours and aromas are a blend of incense notes on a citric background, soft on the mouth and yet powerful on the palate.
Pyramid Seeds Auto Ramses info:
Type: Feminised auto-flowering cannabis seeds
Genetics: Amnesia Haze x unknown variety
Sativa Indica hybrid
Indoor flowering: 70 days
Outdoor harvest: 60 - 65 days
Indoor yield: 450g per m2 (with 18 hours of light)
Outdoor yield: 50-200g per plant
THC: High
Auto Ramses related products (Pyramid Seeds)