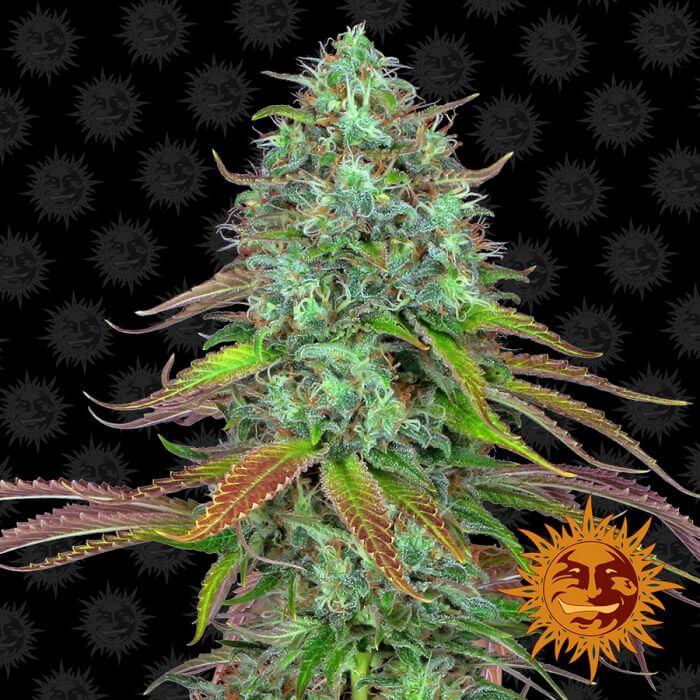 Free gift
with every purchase
Secure
payment
Discreet
shipping
Free
shipping (*)
Barneys Farm proudly presents LSD Auto, an automatic version of the mytical feminised LSD Variety, now available online at Alchimia Grow Shop
This strain was created crossing an elite selection of LSD with Super Magnum Auto, seeking to maintain the enormous potency of LSD, but adding the SMA auto-flowering gene.
LSD Auto, powerful, productive and ready in 65 days
The result is a strong and robust plant, which develops well both indoors and outdoors. It can reach up to 120cm tall if planted in a large pot or in full soil.
It offers a yield up to 400g per plant in outdoor cultivation and 650g per m2 in an indoor grow tent. The flowers will be ready about 64-70 days after germination, being a variety as fast as it is productive.
LSD Auto, an intense psychoactive, cheerful and very relaxing effect
This 70/30 Indica-Sativa hybrid is extremely resistant to the red spider mite, to mould and mildew. It withstands cold conditions which makes it ideal for growing in almost all zones. This variety produces good results with little efforteven under adverse weather conditions.
The effect is devastating, euphoric and psychoactive but at the same time very relaxing, both at a physical and mental level. The effect lasts from 2 to 3 hours.
A complex and tasty aroma, combining sweet and floral nuances with lemon, pine and herbs hints in an earthy background, reminiscent of Skunk genetics and Mazar varieties.
Barney's Farm LSD Auto info:
Type: Feminised auto-flowering cannabis
Genetics: LSD x Super Magnum Auto
70/30 Indica-Sativa
Outdoor yield: 400g per plant
Indoor yield: Up to 650g per m2
Flowering: 64-70 days
THC: High
LSD Auto related products (Barneys Farm)