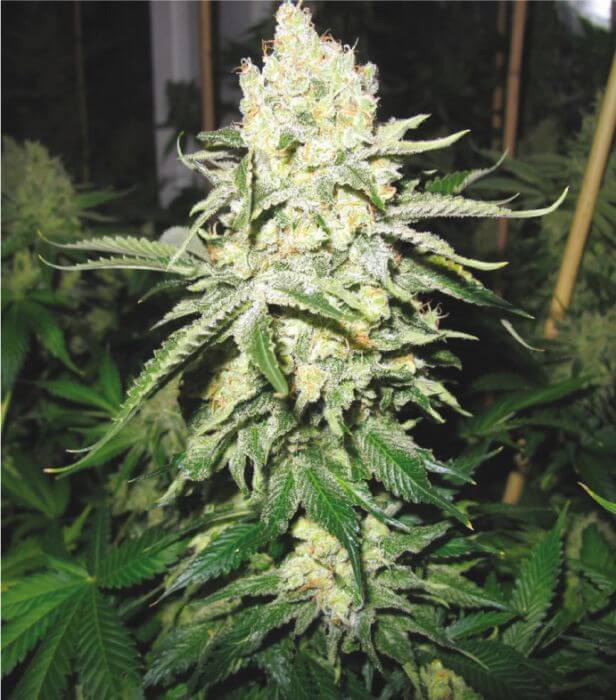 Free gift
with every purchase
Secure
payment
Discreet
shipping
Free
shipping (*)
No Name from Medical Seeds, is a wonderful mostly Indica marijuana plant, resulting from the cross between Cheese and Sensi Star.

No Name grows with the typical Sativa pattern, although it blooms fast and is usually ready to harvest after just 55-60 days of flowering.
In regard with taste, the characteristic and unique flavor of the Cheese is nuanced with liquorice undertones.
The effect of No Name is highly cerebral, followed by a great feeling of physical relaxation, nearly sedative.

No Name won the 1st Prize at the 2009 Malaga Cannabis Cup, Bio category.
No Name from Medical Seeds features:
Genetics: Cheese x Sensi Star
Type: Feminized seeds
80% Indica - 20% Sativa hybrid
Recommended growth period indoors: 3-4 weeks
Indoor flowering: 55-60 days
Indoor yield: Up to 450 gr/m2
Outdoor harvest: Early October
Outdoor yield: Medium / High
Outdoor height: Up to 2 meters
THC: 15-20%
CBD: High
No Name related products (Medical Seeds)
Opinions about No Name and questions
How many plants you advise per m2 when planting indoors?
Hi Zaroki,
You can use the SOG technique, with around 25-30 plants per m2. A nice system for intensive growing, but has some disadvantages: if you are caught by police, you'll have lots of plants, and that's something all judges dislike.
For me, it is much safer using the SCROG technique or similar, with few plants (9 at most) per m2. While it is true that you lose some days with extra growth, the grow is much easier if you have to care for 9 plants rather than 30, yields are usually better and your position is much safer.
Notice I'm telling you this while I life in a country where the number of plants is not important if you're caught. If I lived in a country when the number of plants was significant, I would probably grow 2-4 plants per m2.
Hope it helped.
Best vibes!