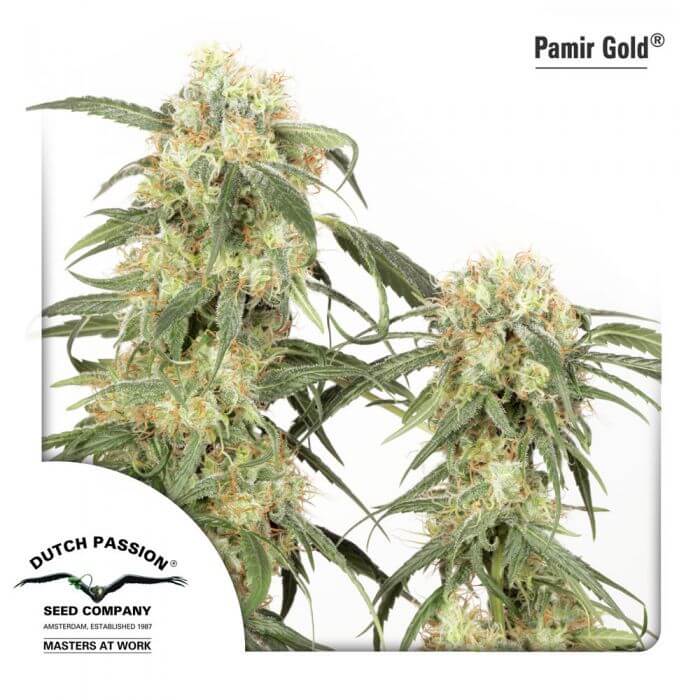 Free gift
with every purchase
Secure
payment
Discreet
shipping
Free
shipping (*)
Pamir Gold is a strain of marijuana coming from the Western Himalayas, and to be more precise, it comes from Tajikistan.
Pamir Gold from Dutch Passion fits very well in cold areas as it comes from high peaks and it has then been polished and improved in the Swiss Alps for several years.
Dutch Passion has selected the best phenotypes to take them to Holland and adapt them in order to be able to be grown also indoors. Unlike Snow Bud, it is a strain of marijuana feminized mostly Indica (60% / 40%) with a refined, sweet flavor reminiscent of lemon / pear.
Pamir Gold produces more than the average of strains of cannabis that exist in the market. In outdoors growing it can reach 1.8 m high and it can be higher if it's planted in a soil rich in nutrients. It is very resistant to mold and mildew.
Dutch Passion offers us with the Pamir Gold a strain that can be grown both indoors and outdoors. The effect is very subtle and refined.
Features of Pamir Gold from Dutch Passion:
Type: Outdoor
Sex: Feminized.
Flowering period: 7 Weeks.
Harvest: Early October.
Ind / Sat: 60% Indica - 40% Sativa.
THC: 8-12%.
Pamir Gold related products (Dutch Passion)