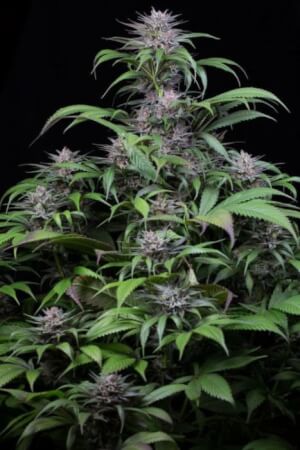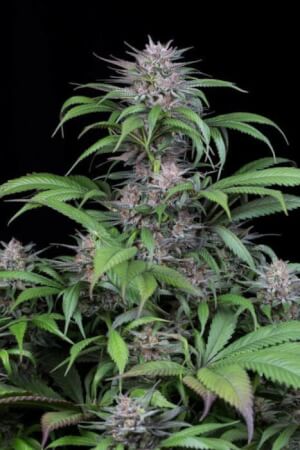 Free gift
with every purchase
Secure
payment
Discreet
shipping
Free
shipping (*)
Now available at Alchimia Grow Shop: Quick Kush from Dinafem, a faster version of the OG Kush strain which finishes flowering a week earlier.
It comes from crossing an OG Kush elite clone with a selected OG Kush Auto male, obtaining a plant that retains all the best characteristics of the OG Kush line.
The result is a slender, medium sized plant, with long, uniform branches and large leaves, adapting well to both SOG and SCROG techniques.
Easy to grow and highly resistant, especially in a hot and dry climate, completing its flowering in 50 days, delivering a yield of 500g per m2 in indoor cannabis grows.
Its aroma is very intense and typically Kush, with notes of oil, lemon and barbecue embers, for a complex, balanced and very pleasant blend of flavours.
Its effect is very powerful, thanks to its THC levels of 18 to 25%, very close to the classic OG line, potent at the cerebral level and physically relaxing, producing a positive sensation of introspection.
Dinafem Quick Kush info:
Type: Feminized seeds
Genetics: Elite Clone OG Kush x OG Kush Auto
75/25 Indica/Sativa
Flowering indoors: 49-56 days
Harvest outdoors: Mid September
Indoor yield: 500g per m2
Outdoor yield: Up to 1000g per plant
THC: 18-25%
Quick Kush related products (Dinafem Seeds)
Opinions about Quick Kush and questions
Hi Do you ship seeds to Israel?
Hi rob,
There's no problem, although you'll have to select the special packaging option while you process your order (it costs 5 extra euros but you greatly increase the chances of receiving your goods).
Best!
How would I get maximum THC CONTENT with this strain?
Hi Ricky, if we want to maximise THC levels in our plants, it's simply a case of providing the plant with everything it needs at all times, but not exceeding the plant's limits. You can get plenty of tips on our Alchimia Growing Guide (link at the top of this page) but a few things that can help are high-intensity lights with a full spectrum (I'd recommend CMH/LEC technology), growing in high-quality soil with plenty of beneficial microorganisms and making sure that humidity and temperature levels are stable during flowering. In short, the better you grow, the stronger the weed will be. Hope that helps, all the best and happy growing!