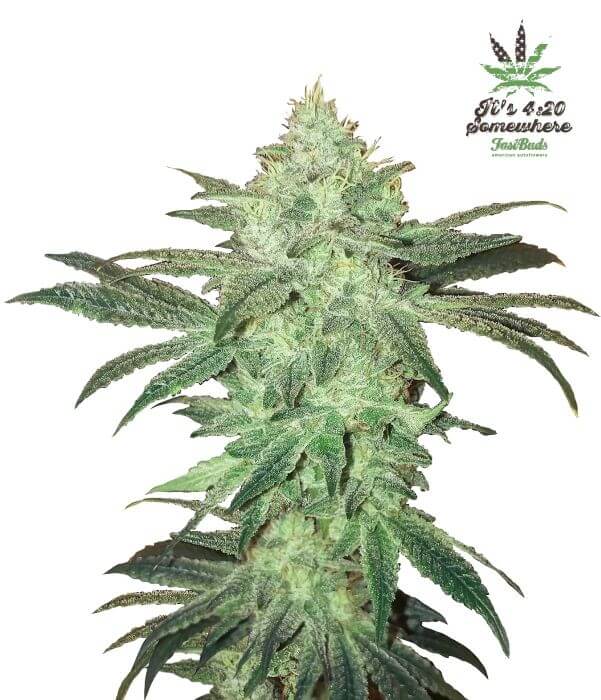 Free gift
with every purchase
Secure
payment
Discreet
shipping
Free
shipping (*)
Stardawg is an automatic cannabis strains developed by Fast Buds that stands out for the incredible amount of bright trichomes. Already available in Alchimiaweb.
It comes from the cross between Chemdawg 4 and Tres Dawg. It is easy to grow and reaches up to 1.2m in height, developing long branches and needing quite space to show its full potential.
This autoflowering version of Stardawg develops light green colours and orange pistils, which are ready to harvest after 8-9 weeks of bloom. It yields 50/300gr/plant if grown outside.
THC content is around 22%, a considerable concentration for an automatic plant. It relaxes the body while inducing a psychedelic effect on the mind, which highly improves your creativity.
With 1% Cannabidiol, it stimulates appetite and reduces nausea, being also suitable to combat stress, fatigue and anxiety.
The scent is intense and complex, citric and lemony with piney undertones.
Stardawg from Fast Buds features:
Genetics: Automatic version of Stardawg
Type: Autoflowering and feminized seeds
Mostly Indica strain
Indoor flowering: 8-9 weeks
Indoor yield: up to 600gr/m2
Outdoor yield: 50-300gr/plant
THC: 22%
CBD: 1%
Stardawg related products (Fast Buds)
Opinions about Stardawg and questions
Hi do you sell a non auto star dawg
Hi Kirst,
I'm affraid we don't, but we have Karma's Road Dawg, which is a Stardawg x Biker Kush cross.
Best!