Alchimia will not attend Spannabis 2020
Dear colleagues, customers, and Alchimia Grow Shop friends: we are sorry to announce that Alchimia Grow Shop and Philosopher Seeds will not be attending this year's Spannabis 2020. The reason is the concerning problems that the Coronavirus Covid-19 spread is causing. It has been a difficult decision but agreed by the members of our team that had to attend the event this weekend in Cornellà de Llobregat (Barcelona - Spain).
The reasons for not attending Spannabis 2020, with this last-minute cancellation, is a sense of responsibility for this concerning situation with the spread of this virus, as is well-known every day is adding new cases of infected people throughout Europe. This responsibility leads us to follow the health authorities' recommendations in this containment scenario, one of which is the cancellation of events with large numbers of people. Since neither the event organizers nor the competent authorities have decided in this case, we have been forced to take the decision not to attend this event.
At Alchimia Grow Shop we believe that it is an act of responsibility to avoid any risk in the face of a possible contagion source.
We have invested a lot of time in this event, certainly the biggest cannabis festival in Europe. We had organised a Showroom with renowned breeders, introducing our new website and associated games, as well as prizes, gifts, catalogues, multimedia equipment, etc. We are sad about the situation but we understand that it is something absolutely exceptional and we must act correctly and move forward.
We will continue operating at full capacity this 2020, working this season as always to the maximum and fulfilling our commitment and expectations to our customers. And of course, we'll work hard to make the next Spannabis a powerful major event.
Thank you very much and see you in the next Spannabis :)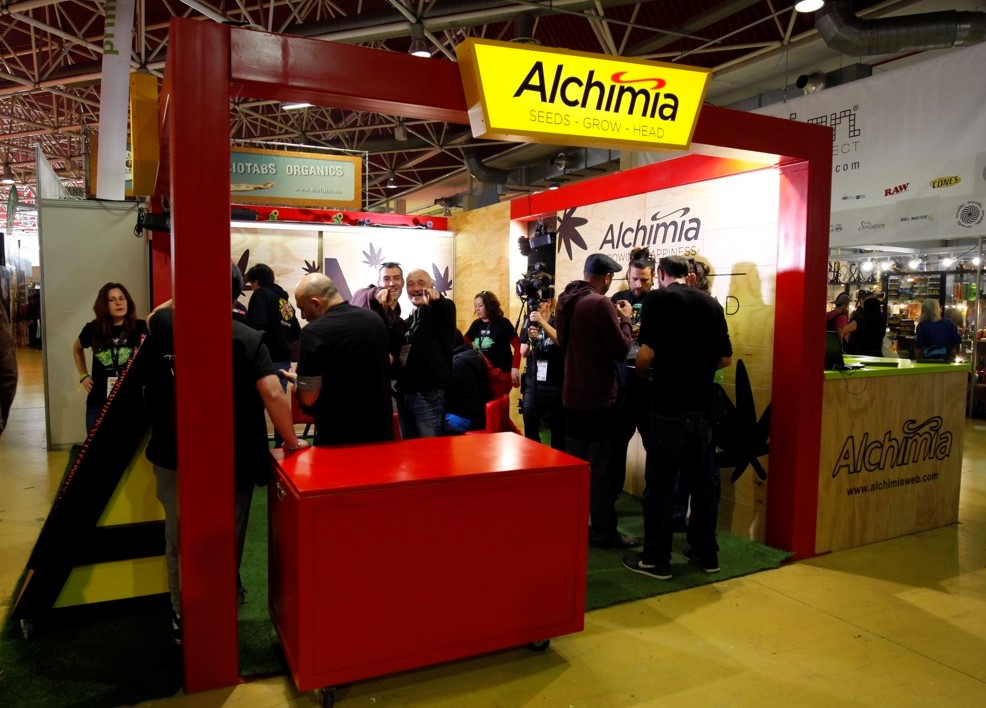 The articles published by Alchimiaweb, S.L. are reserved for adult clients only. In France, the age of majority is set at 18 years old. Consult your country's legislation and obey it. Alchimiaweb, SL is a Spanish company governed by Spanish law and can not, in any case, be held responsible for any misuse or non-compliance with the laws and regulations specific to each country, in relation to the articles published on its Blog. We remind you that the cultivation of cannabis seeds on French territory is strongly prohibited by law. We do not encourage our customers to break the law in any way and are not responsible for their use.