Philo Skunk / Gokunk - Philosopher Seeds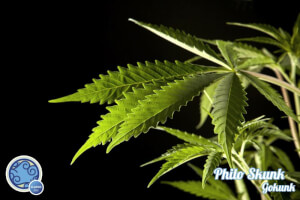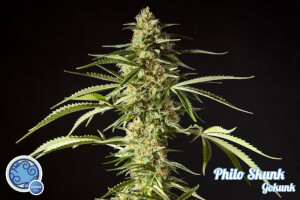 Philo Skunk / Gokunk - Philosopher Seeds
Free gift
with every purchase
Secure
payment
Discreet
shipping
Free
shipping (*)
From the hands of a grower and close friend, this wonderful example of Skunk genetics was welcomed to our mother plant room. We have looked after this wonder like it was gold until we had the chance to work with it creating a new strain for our collection.
Philo Skunk / Gokunk is a Somango x Skunk hybrid crossed with Mazar . It perfectly retains all the skunk qualities and has been enhanced and improved with the vigour and production of the Mazar (pure Mazar-i-Sharif Afghan x Skunk).
The most widely recognized traits of this strain are production, flavor / aroma, vigour and suggestive buzz. In terms of production, the plant is a top yielder, with yields that can exceed 40gr per plant indoors, around 600gr outdoors.
The flavor and aroma are very sweet and musky, with strong memories of the old Skunk. It is also a very vigorous plant, very easy to grow and with little tendency to diseases or pests. Its effect gets you high on a first phase, but then you will enter a very nice relaxing state, ideal for those special moments...
It is suitable for different types of growing techniques like SOG and SCROG .
Philo Skunk / Gokunk - Philosopher Seeds features:
Genetics: (Somango x Skunk) x Mazar
Type: Feminised seeds
60% Indica - 40% Sativa hybrid
Indoor yield: 300-500 gr/m2
Indoor flowering: 8-9 weeks
Outdoor harvest: Mid September / October
Outdoor yield: 350-600 gr per plant
THC level: 16-18%
Philo Skunk / Gokunk - Philosopher Seeds related products (Philosopher Seeds)