Perfect Tree Seeds - Presentation and interview
A recent addition to our catalogue and one of the seed banks that best represents the current cannabis scene in Barcelona is Perfect Tree Seeds. With a collection of excellent varieties that are now available in Alchimia, this new seed bank deserves the respect given to it by the many cultivators who already know the quality of their flowers, so we decided to meet up with them and learn more about their creations.
Perfect Tree Seeds is made up of a group of cannabis lovers and growers with nearly a quarter of a century of experience cultivating. Always looking for the best phenotypes, they put great importance on the organoleptic properties and focus on the search for good characteristics in the glandular system of the plants, ideal for carrying out resin extractions.
So, what started out as a hobby to grow their own cannabis, with the passing of time and the twists of fate has become a reality and now at last their crosses are available to us in the form of seeds.
Perfect Tree Seeds, a bank with a bright future
We met up with the Perfect Tree Seeds team at The Backyard, one of the best private cannabis clubs in Barcelona, where you can enjoy a wonderful atmosphere and, naturally, magnificent cannabis. And it didn't take long to see that this authentic Barcelona club, famed for its mouthwatering menu, has been showcasing genetics from the Perfect Tree team for a long time!
Varieties such as Mimozz, Pink Gasoline, Capri Zun, Peach Sherbert Og, Lime Ozz, and Peach Ozz are usually the constant favourites that are never off the menu, and for our part, we'd like to take this opportunity to thank The Backyard and their staff for the warm welcome and attention we received there. It was a real pleasure.
Perfect Tree Seeds spend most of their time working; their seeds have already taken several cups at the Secret Cup Bizkaia, thanks to the Selva Club, such as Mimozz (indoor sativa) or Lemon Water (indoor sativa), as well as Pink Gasoline in the extractions category with their dry sift hash. They've yet to enter any further competitions but we're sure that, little by little, they'll put themselves in the place they deserve and that soon their years of daily hard work and dedication will give plenty to talk about.
Interview with Perfect Tree Seeds
Alchimia - What is Perfect Tree Seeds?
Perfect Tree Seeds - We're a group of 3 friends that are passionate about cannabis. We've been growing for more than two decades now, we began in the time when there were no grow shops and information about growing was hard to find... things have changed a lot. We've always enjoyed growing our own weed and experimenting with cultivation.
Perfect Tree Seeds – We always work from seeds. We have lots of contacts and we collaborate with breeders fro around the world, compulsively buying seeds since our beginnings nearly a quarter of a century ago. We've bought seeds from many different seed banks, directly from breeders on our journeys to the USA, on the web... in fact, the first seeds we ever bought online were from Alchimiaweb.com!
We love to see firsthand what comes out of each pack of seeds. For our Perfect Tree projects, we don't start with famous clones or our friends' selections, we prefer to do the work ourselves, searching for the best examples, the ones that we really like for ourselves.
For example, our selection of Peach Ozz is a plant that we never tire of smoking. It's a little-known variety here in Europe that passes its best qualities on to its crosses and we're really very happy with the results we've got from it, it's a great breeding tool for our work.
Once we make the cross, we test it for at least one year, and not just us but also friends and collaborators with different growing situations. It's a very important job for us to test the seeds that come from our crosses.
A - On what do you base your selections, and for you, what are the best examples?
Perfect Tree Seeds -Most cannabis today has high levels of psychoactivity, and there are two basic characteristics that we look for when we're selecting new plants, the first being the level of terpenes, which is fundamental for us. We're looking for tasty plants with good terpenes, pleasant to the palate.
The other important point that we always look for is good resin properties. We're chain-smokers but what we really enjoy and mostly smoke are resin extractions like bubble hash. For that reason, all our varieties are previously tested with different types of extractions.
That's what we mainly look for, the most important things are the organoleptic properties and the resin quality, these are the principal requisites for us, and we prefer quality over quantity.
A - You've got 5 varieties in your catalogue, are there any plans for the future that you can tell us about? 
Perfect Tree Seeds -We never stop working on parallel projects within Perfect Tree. We can tell you that the next things to see the light will be some very limited editions in regular seed format (not feminised), that we have continued to work for future lines too.
A - Would you like to say anything to our readers at Alchimia? Any advice for growers or for those thinking about starting to grow? 
Perfect Tree Seeds - These days, there's plenty of information available, you just need to know where to look: internet, forums... lots of patience and a desire to learn, that's the most important thing, it was a lot more difficult before.
Many people now understand that to get a good product, you have to do it yourself. Growing isn't really that difficult, you just need to be constant, have patience, watch your plants and do your research before you start. It's very simple if you want to do it...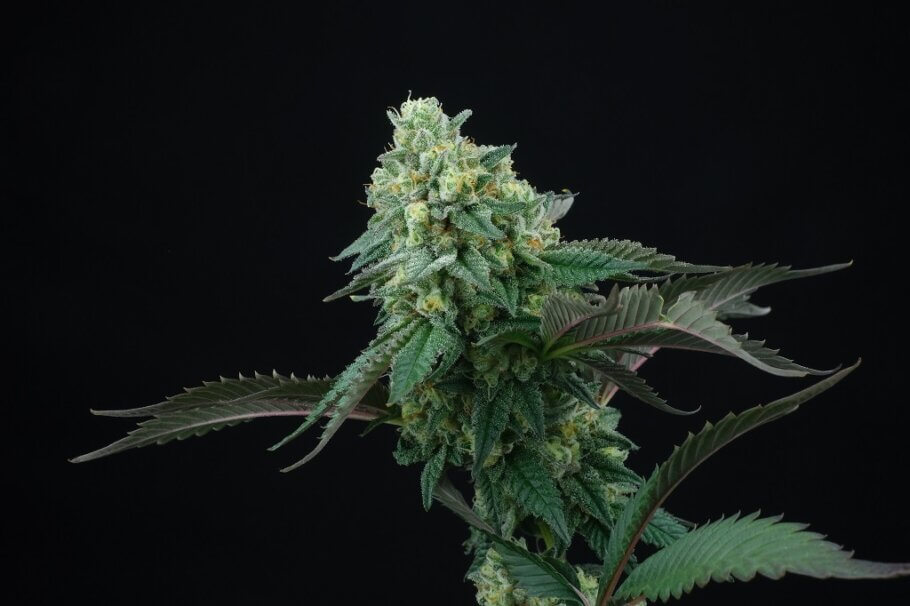 One of the keys is to start with good seeds and select, grow organically, start with a simple setup, or even better, start outdoors. But above all, as we said before, have plenty of enthusiasm to learn.
The laws regarding cannabis have changed in many countries, bit by bit the legislation is changing for the better. Spain is the best place in Europe to work and for cannabis consumers. The future is in global legalisation.
That's what we think too! From Alchimia all that remains is to thank Perfect Tree Seeds for the interview and The Backyard for having us... we had a great time!
Happy growing!
The articles published by Alchimiaweb, S.L. are reserved for adult clients only. We would like to remind our customers that cannabis seeds are not listed in the European Community catalogue. They are products intended for genetic conservation and collecting, in no case for cultivation. In some countries it is strictly forbidden to germinate cannabis seeds, other than those authorised by the European Union. We recommend our customers not to infringe the law in any way, we are not responsible for their use.