How to make cannabis bonbons
It's no secret...many cannabis users love chocolate, especially after they've smoked or vaped a couple of good buds. And it is that, as they say, nobody is bitter about a sweet, especially if it is a delicious bonbon of the best chocolate and you are with the munchies assaulting your stomach.
Today we are going to share with you two great recipes to prepare some succulent chocolate bonbons, one simpler without filling, and another somewhat more complicated with the filling of your choice. It will be the best way to prepare your next tasting session with friends...you can be sure about that!
Marijuana chocolates recipe
As we usually do, and first of all, the first thing to do is to prepare all the ingredients and kitchen tools that we are going to need to prepare the chocolates. We will start with the simple recipe, the one that does not have a filling, and then we will see everything necessary to make them with the filling that you like the most. Let's go then!
Ingredients
200g chocolate
50g cannabutter
Utensils
Bowl for melting chocolate
Bowl for melting butter
Silicone spatula
Wire whisk
Chocolate mold
First of all, note that you can use any type of chocolate, from the purest dark chocolate to white, going of course through the classic milk chocolate. You can also use dark chocolate for the bulk of the bonbon, and at the end add a thin layer of white chocolate on top (which will actually be the base of the chocolate once unmolded). Maybe decorate it with crushed nuts, icing sugar, or edible glitter? You decide! We recommend 70% dark chocolate topped with a couple of flakes of Maldon salt for each bonbon, which you will add once the chocolate pieces are cold...simply delicious!
About cannabis butter, you can follow our recipe where we explain how to prepare it step by step. Keep in mind that once prepared you can store it for a long time in the fridge, so if you have prepared enough you can give it several uses. We leave you a link so you can see how easy it is to prepare it:
One of the best ways to consume marijuana and benefit from its full potential is through the making of marijuana butter. Pay special attention to the dose, as the effect of marijuana in food is very different to when smoked. You should start with very small doses and gradually increase them depending on the needs of each person.
One last point before you start cooking: we recommend using a medium-large chocolate mold, because if the spaces to fill are too small, things get quite complicated and it is likely that they will not turn out so well. Ok, clean hands and let's cook!
Preparation of cannabis bonbons
As you will see, preparing chocolates without filling is so easy and simple that it almost seems like a joke. Let's see how to do it:
Break the chosen chocolate into pieces and melt it in a water bath or microwave. We recommend a bain-marie, it is always more uniform and less aggressive for the chocolate. If you do it in the microwave, keep it at a low temperature and stir the chocolate every 5-10 seconds. Many specialists melt 2/3 of the chocolate and add the other third while working the melted chocolate with the spatula.
Melt the cannabutter and mix it with the melted chocolate while stirring with the spatula (or with the whisk if you prefer).
Pour the chocolate and butter mixture into the chocolate molds, which are usually silicone or paper.
Refrigerate the mold for a minimum of 30 minutes in the fridge.
Your chocolates are ready!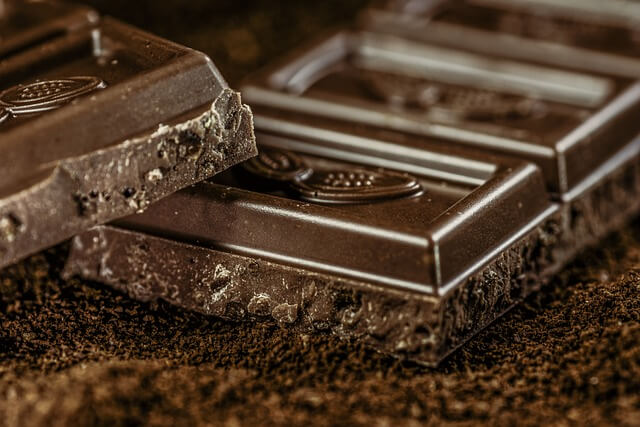 Filled cannabis bonbons recipe
You have already seen how easy it is to prepare some chocolates, but now we suggest you complicate things a little more to achieve a spectacular result. Of course, you can fill the chocolates with whatever you like, such as toffee or ganache. Today we will explain how to make the latter, a delicious light milk chocolate cream. Below is the list of ingredients needed for the ganache or filling:
Ingredients for the chocolate filling
100g milk chocolate
100ml of cooking cream (minimum 35% fat)
Cannabis butter (if you are going to use cannabutter for the chocolate coating, you can use regular butter for the filling)
Preparation of the filling for the chocolates
Put the liquid cream to boil
In a bowl, put the chocolate in pieces and a piece of melted butter
Add the hot cream to the bowl and mix everything until you get a light and fine cream
Well, now we are going to see how to prepare the filled chocolates step by step. With the recipes we already have, it shouldn't be complicated!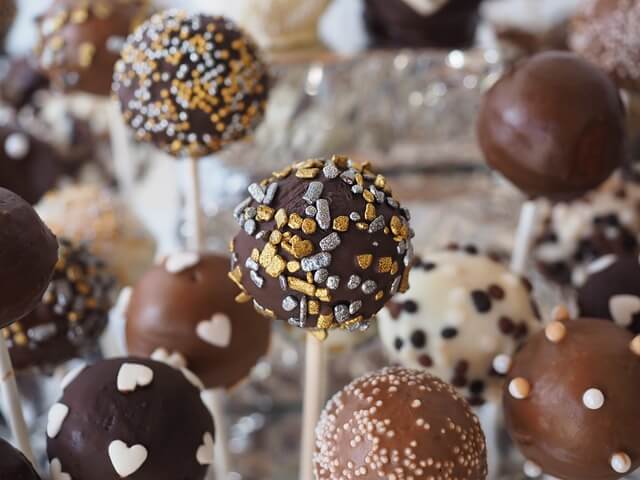 Preparation of cannabis-filled chocolates
The first thing will be to prepare the crust or coverage following the first recipe of this article. Once you have the melted chocolate of your choice, go filling the molds but be careful, taking into account that you will have to fill the chocolates later. Thus, it is basically about making a base in the mold and covering the walls, so that once the chocolate has cooled you can easily fill the chocolates.
When you have the mold ready, leave it for about 30 minutes in the fridge before proceeding to fill them, something that will be very easy with a pastry bag (if you don't have one, an internet search will offer you dozens of ways to make a homemade one in no time). and with materials that you will surely have at home). When filling the chocolates, do not do it all the way to the top, as you will still have to add a last layer of coverage that, once the chocolates are ready, will serve as the base. Once you have finished filling, leave the molds for 20-30 minutes in the fridge.
Now all you have to do is add the melted chocolate cover that you prepared at the beginning to the molds, so that the filling is completely sealed with the dark chocolate. Let cool again for half an hour and your chocolates will be ready to unmold! One last piece of advice on this step: try to unmold them with a sharp blow, so that they come off the mold at once.
We hope your bonbons will be delicious, do not hesitate to share your experience or your recipe, if it is not the first time you prepare them. As always, we do not want to close this article without warning you that the effect of ingested marijuana can be much more powerful than in the case of smoking it, in addition to taking more than an hour to produce effects. Caution, it is always better to prepare them too soft (or eat little) than to exceed the dose.
Cheers!
The articles published by Alchimiaweb, S.L. are reserved for adult clients only. We would like to remind our customers that cannabis seeds are not listed in the European Community catalogue. They are products intended for genetic conservation and collecting, in no case for cultivation. In some countries it is strictly forbidden to germinate cannabis seeds, other than those authorised by the European Union. We recommend our customers not to infringe the law in any way, we are not responsible for their use.