New CBD flowers in Alchimia
CBD-rich, THC-free cannabis flowers are, in countries where it is legal to sell them, an increasingly popular resource for many people who want to benefit from their properties and are unable or unwilling to grow their own plants. And it is that although the range of seeds of varieties rich in CBD available on the market grows with each passing day, there are many people who, for whatever reason, need to get this type of flower in a way other than home-growing.
Today we present two new brands of CBD buds that have recently entered our catalog, The CBD Side and Natural Suit, two companies that stand out for the excellent quality/price ratio of the products they offer, ranging from flowers to various types of concentrates. We tell you everything below.
CBD Flowers from The CBD Side
The CBD Side is a company of Spanish origin, born in Barcelona, which has been supplying excellent quality CBD buds to its customers since 2018. This company collaborates with several European producers from countries such as Switzerland, Germany, and Italy, all to ensure their quality standards and to be able to continuously offer their products. Of course, its flowers contain less than 0.2% THC, but with a high CBD content, and comply with the European regulations for hemp cultivation.
Its catalog of CBD flowers is divided into three categories: Premium, Indoor, and Greenhouse. The first includes the best indoor flowers of the brand, with superior organoleptic qualities and awesome bag appeal. For its part, in the Indoor range we find flowers produced indoors (as in the Premium) of great quality but with slightly less CBD, while in the Greenhouse range, you will find buds grown in greenhouses. Logically, the price range is not the same, the latter being the most affordable... although keep in mind that a low price does not have to be at odds with good quality!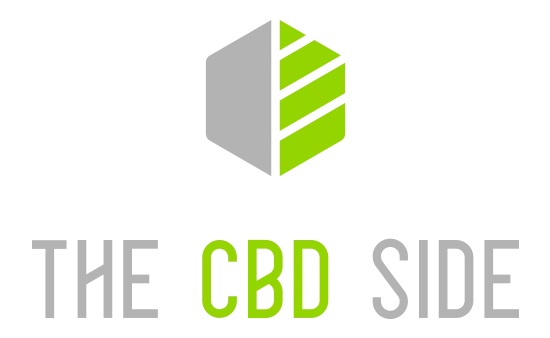 As you will see, you can buy The CBD Side flowers in 2-gram formats, contained in a sealed bag, and 5 grams, presented in a glass jar and with a somewhat cheaper price per gram. We show you his collection:
Premium Range: Piña Colada and Cheeze
As you already know, this range includes the best of the best, the indoor flowers of the most aromatic varieties in the entire catalog. A safe bet even for the most demanding, as these buds stand out both for their aroma and their appearance. Within this range, you can find Piña Colada, with 10% CBD and sweet aromas with notes of tropical fruits, and Cheeze, with a 14% CBD content and a spectacular and intense aroma of blue cheese and cheddar. You will not be disappointed, we assure you!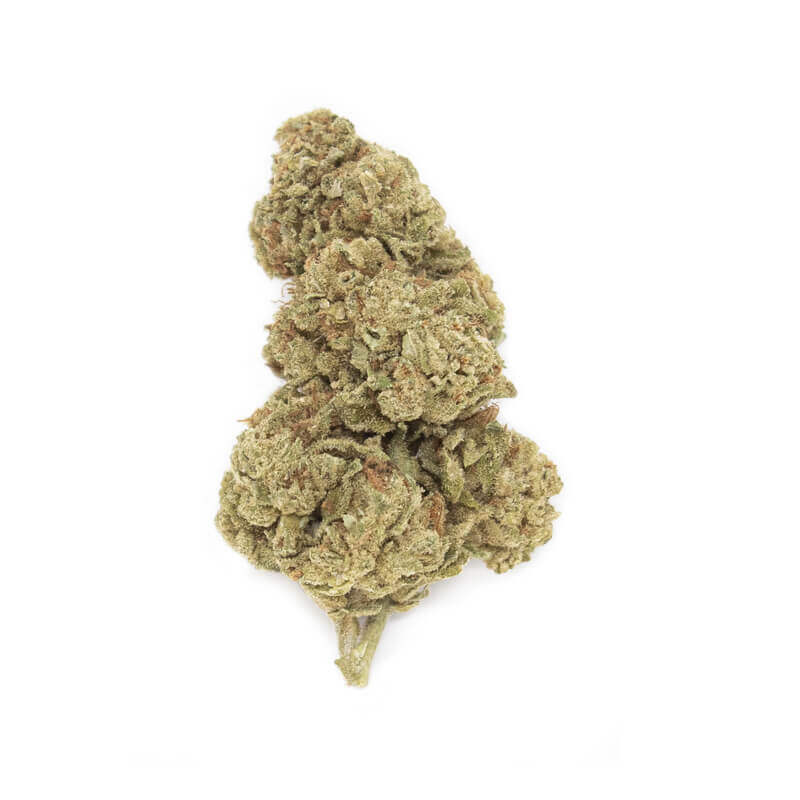 Indoor range: Royal Mandarin and Gorilla Glue
These indoor-grown CBD flowers have very similar characteristics to the previous ones in terms of quality, although their CBD content is somewhat lower, 7% for both. In the case of Royal Mandarin, we have flowers with marked citrus notes reminiscent of oranges and tangerines, while the CBD flowers of Gorilla Glue present an interesting combination of earthy, floral, and spicy nuances, with subtle pine notes.
Greenhouse range: Gaudí, White Frost and Cannatonic
Finally, within the range of flowers grown in greenhouses, we find three varieties with different levels of CBD. On the one hand, Gaudí buds contain 5% CBD and have a fruity and floral aroma, very aromatic and pleasant. On the other hand, White Frost stands out for its rocky flowers, which give off spicy and floral aromas with a CBD level of 7.5%. Finally, Cannatonic by The CBD Side contains 9.5% CBD and produces a woody aroma with citrus notes.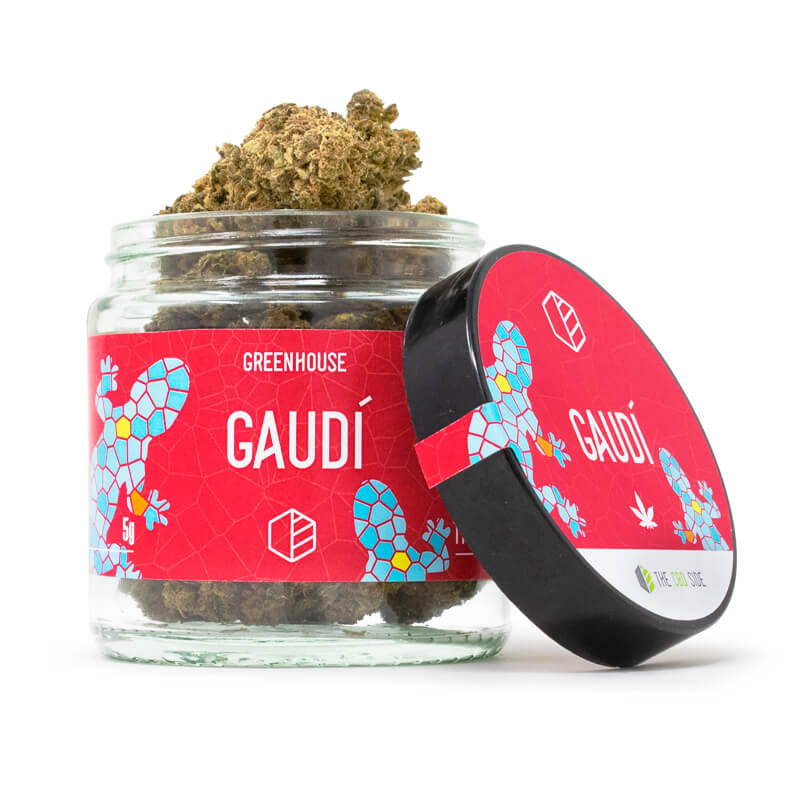 Natural Suit CBD Buds
Also Spanish, this company works with German technology and under the standards of the best Swiss producers, which is always synonymous with a guarantee of good quality. Its production is 100% organic and is periodically analyzed in independent laboratories in order to offer a product with stability at the level of its quality. As in the previous case, Natural Suit divides its catalog into three ranges: Indoor, Greenhouse, and Outdoor.
Their CBD flowers are presented in different formats depending on the range; 2 and 10 grams for the Indoor, 5 and 10g for the Greenhouse, and 10 grams for the Outdoor. Let's see their varieties:
Indoor Range: Amnesia and Gelato
With a CBD content close to 13%, Gelato from Natural Suit stands out for its aroma of fruit ice cream, with notes of orange and sweet and creamy nuances. A true delight! For its part, the fleshy buds of Amnesia present, how could it be otherwise, aromas of incense with marked citrus notes, in the purest style of many Haze genetics. Its CBD content is around 12%.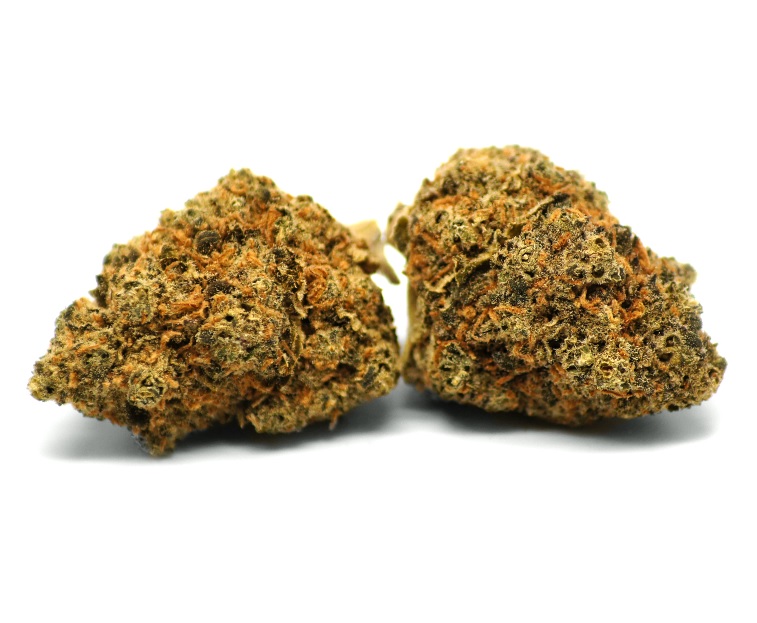 Greenhouse range: Blackberry Kush, Chanel, Jungle Fruit, Somango and Zkittlez
Coming from the Netherlands and with a CBD content of 8%, Blackberry Kush surprises with its earthy aroma with citrus and pine notes, worthy of the best Kush varieties. For its part, Chanel from Natural Suit (12% CBD) mixes sweet nuances with spicy and earthy touches, similar to those of many Skunk genetics on the market. And if you like fruity varieties, you definitely have to try Jungle Fruit, a sweet fruit salad with aromas that will captivate you instantly and also has 8% CBD.
With a great calyx/leaf ratio, and also intense sweet and fruity notes, opening a bag of Somango is the closest thing to opening a bag of sweets. Plus, it produces a hefty 10% CBD. Finally, and speaking of fruity varieties... What about the flowers of Zkittlez from Natural Suit? Fruit candy in the shape of a bud, and with a CBD content of 12%!
Outdoor Range: Blueberry, Cheese, and Gorilla Glue
Born from a series of crosses with Jungle Fruit, Blueberry from Natural Suit reaches 8.5% CBD and stands out for its aromas of blueberries and forest fruits, mixed in a sweet and floral undertone. For its part, Cheese (10% CBD) has that unique smell of blue cheese with earthy nuances so characteristic of this genetics, while Gorilla Glue, with a 7% CBD content, stands out for its intense nuances of pine and citrus with earthy and woody notes.
As you can see, the collection of CBD flowers available right now in the Alchimiaweb catalog is as interesting as it is extensive. These are products with an excellent quality/price ratio and with which you can enjoy the best aromas that this type of plant can offer.
All the best!
The articles published by Alchimiaweb, S.L. are reserved for adult clients only. We would like to remind our customers that cannabis seeds are not listed in the European Community catalogue. They are products intended for genetic conservation and collecting, in no case for cultivation. In some countries it is strictly forbidden to germinate cannabis seeds, other than those authorised by the European Union. We recommend our customers not to infringe the law in any way, we are not responsible for their use.