Raphael Mechoulam, "father" of THC, dies
Anyone even minimally interested in cannabis, and more specifically in its main psychoactive component, tetrahydrocannabinol or THC, knows the figure of Raphael Mechoulam. And it is not in vain that this Israeli professor born in 1930 in Sofia (Bulgaria) was the first, forming a team with Habib Edery and Yechiel Gaoni, to isolate the THC molecule in 1964 in the laboratory of the Weizmann Institute of Sciences, in Rejovot. , Israel.
For this reason and his subsequent career dedicated to research on cannabis and its various compounds, Dr. Mechoulam was often considered the "father" of scientific research on this plant. Things have changed a lot since the 1960s when this discipline was still taking its first steps. We owe him and his collaborators many of the things we know today about cannabinoids and their way of interacting with our body. Today we pay him posthumous tribute in this article after learning of his death on March 9, 2023.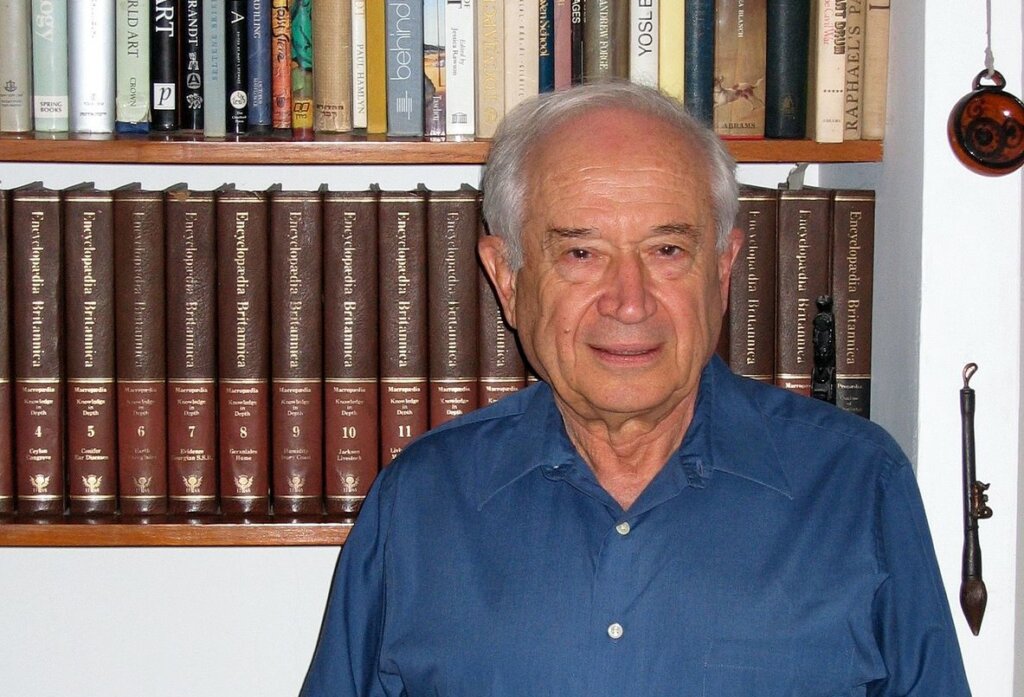 Raphael Mechoulam and cannabis research
Raphael Mechoulam began his research on it in the 1960s when he was working as a young scientist at the Weizmann Institute of Science in Israel. At that time, very little was known about the chemical composition of the cannabis plant and how its components interact with the human body.
Mechoulam became particularly interested in the chemistry of cannabis after reading a scientific paper on the plant and its therapeutic potential. As an expert in organic chemistry, he decided to further investigate the chemical components of the plant.
His research focused on the isolation, identification, and synthesis of the main cannabinoids of the cannabis plant, including THC (delta-9-tetrahydrocannabinol), which is the main psychoactive component of the plant. He was also the first to discover the human body's endocannabinoid system, which is the cell signaling system that regulates many physiological processes and is involved in a variety of functions, from pain and inflammation to mood and appetite.
Thanks to his important discoveries, Mechoulam is considered one of the pioneers in the research of cannabis and its effects on the human body, which has led to significant advances in the understanding of the plant and its therapeutic potential.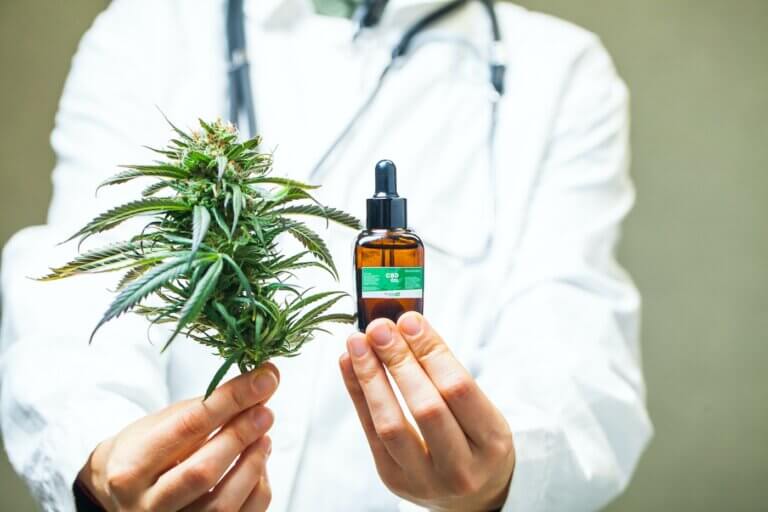 Do you know what regulates hunger, sleep, menstrual pain and also libido in our bodies? The endocannabinoid system is responsible for the balance of all these functions on which our health and emotional well-being depend so much. In this article, we explain what it is, how it works and what to do to keep it healthy.
Indispensable publications by Raphael Mechoulam
Throughout his career, Professor Mechoulam has conducted much important research in the field of cannabinoids and published numerous articles and books that have been instrumental in advancing cannabis research. Here is a list of Mechoulam's five most important publications, which have been instrumental in understanding THC, the endocannabinoid system, and the therapeutic potential of cannabinoids in the human body.
These articles and books have been cited thousands of times and have been instrumental in advancing cannabis and cannabinoid research:
"Isolation, structure, and partial synthesis of an active constituent of hashish" (1964) - This article describes the isolation and identification of delta-9-tetrahydrocannabinol (THC), the main psychoactive component of cannabis.
"Cannabidiol—recent advances" (2009) - This text reviews the latest research on cannabidiol (CBD), a non-psychoactive cannabinoid found in cannabis that has potential therapeutic effects.
"Endocannabinoids and the regulation of body fat: the smoke is clearing" (2011) - This article reviews research on the role of endocannabinoids in the regulation of adipose tissue and obesity.
"Cannabis and cannabinoids: pharmacology, toxicology, and therapeutic potential" (2002) - This book, written by Mechoulam and other experts in the field, is a valuable resource on the pharmacology, toxicology, and therapeutic potential of cannabis and cannabinoids.
"Discovery and isolation of anandamide, a CB1 cannabinoid receptor agonist, from porcine brain" (1992) - This article describes the discovery and identification of anandamide, the first endocannabinoid discovered in the human body, which has effects similar to THC in the body.
A life dedicated to cannabis
Professor Mechoulam's work has been instrumental in advancing scientific knowledge about cannabis and its effects on the human body, and his contributions have had a significant impact on medical research on the plant and its potential therapeutic applications. Mechoulam was an innovative researcher, who discovered important components of cannabis, including THC and the endocannabinoid system of the human body at a time when the plant did not exactly enjoy a good international reputation.
His legacy will continue to be valued in the scientific community and his work will continue to inspire and guide future researchers in the field of cannabinoids... We can only hope that they live up to their legacy! Though his physical presence is gone, his legacy will live on in the scientific community and in the thousands of patients who have benefited from his work.
Rest in peace, Raphael Mechoulam. And a thousand thanks!
The articles published by Alchimiaweb, S.L. are reserved for adult clients only. We would like to remind our customers that cannabis seeds are not listed in the European Community catalogue. They are products intended for genetic conservation and collecting, in no case for cultivation. In some countries it is strictly forbidden to germinate cannabis seeds, other than those authorised by the European Union. We recommend our customers not to infringe the law in any way, we are not responsible for their use.