Critical Mass by Mr. Nice, a legendary cannabis strain
Mr. Nice Seedbank, a project by Shantibaba, Nevil and Howard Marks
Almost 20 years have passed since Mr. Nice Seedbank was founded in 1998 by Scott Blakey, Nevil Shoenmakers and Howard Marks. Scott and Nevil, former partners of Arjan Roskam in the Green House Seed Company, decided to share their strains by creating a new seed company that quickly earned its place in the market and which got the name of the alias of the third partner, Howard Marks. At the time when feminized seeds were entering the market and demand was increasing every day (in countries like Spain and thanks to grow shops people were starting to grow their own pot), Shantibaba (Scott) and Nevil developed some of the most popular genetics of that time, like Black Widow (their own version of the White Widow), Neville's Haze, La Niña or the renowned Critical Mass.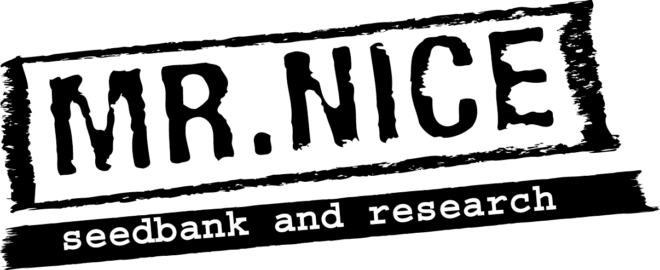 Mr. Nice Critical Mass, an exceptional cannabis strain
Critical Mass was one of the first strains in Mr. Nice's catalog of seeds, and it has been their most successful in Spain without a doubt. It was created as an improved version of another classic, the Big Bud, and became one of the best producers in the seed market. It is a hybrid between a pure Afgnhani line and one of the most popular strains around the world, Skunk #1 (Afghani x Mexico x Colombia). It quickly became a favourite among many growers thanks to its early flowering, high yield, pest resistance, relaxing and pleasant effect and intense fruity, spicy and piney flavor, also being awarded at endless cannabis cups and events, especially in Spain. If we had to mention something negative about it, it'd probably be the risk of fungal infections in the compact and huge buds, although this variety is usually harvested in September, before the feared autumn rains come.
A few years after its development, an exceptional clone was selected in Bilbao (commonly called "Critical Bilbo") which was soon grown all over the country and used to develop endless hybrids, both commercial and homemade. This clone became a favorite for many Critical lovers thanks to its intense organoleptic properties, ease of cultivation, resin production, calyx-to-leaf ratio and early flowering. While yields were a little bit lower than other phenotypes, it became increasingly popular over the years, being one of the most cultivated cannabis varieties in the history of Spain.
From that moment, tens of hybrids developed using Critical Mass as one of the parents flooded the cannabis seed market, some created with the Bilbo cut and some with other renowned cuts like Critical Swiss. The popularity of the strain skyrocketed at that moment, while more and more varieties created from it were created, most of them in feminized form and produced in Spain. Let's take a look now at some of the best Critical Mass hybrids and versions.
Critical Mass hybrids
As we mentioned, different Critical Mass clones have been used to develop the many versions and crosses which can be found nowadays.We'll then find subtle variations between the different varieties, with slightly longer or shorter bloom periods, flavors varying in intensity or higher or lower yields. Here are some of the most popular amoung growers:
Philosopher Seeds Amnesika 2.0 is a cross between Critical Mass and the acclaimed and multi-awarded Amnesia Haze, perhaps one of the most Sativa versions of Critical. Amnesia Haze transmits its stimulant and uplifting effect, also its delicious haze, nutty flavor which perfectly combines with the fruity notes of Critical Mass. Despite being a 70% Sativa hybrid, its bloom period takes just 9 weeks, even a bit less depending on growing conditions. As couldn't be otherwise, it is a top yielder.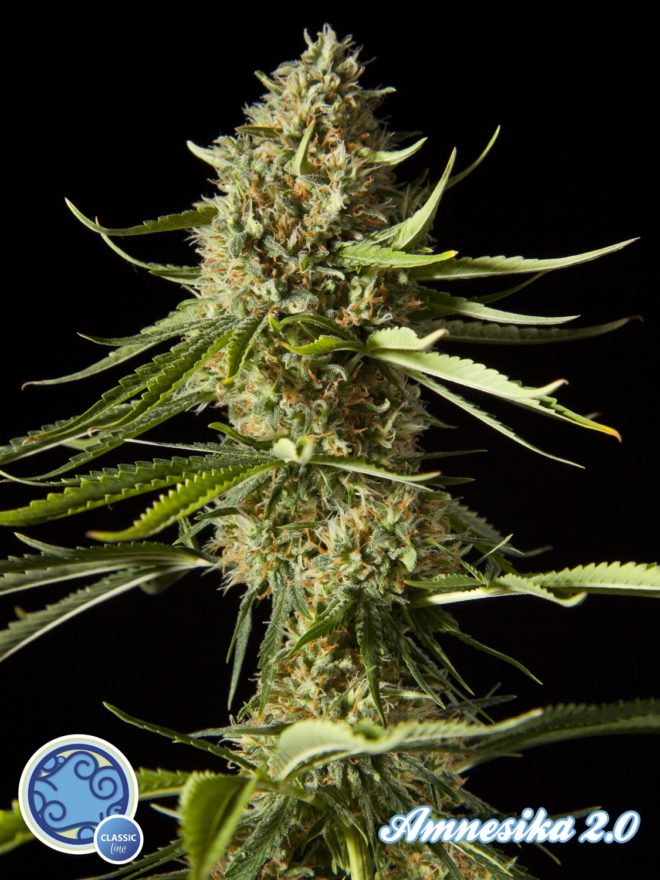 Dinafem Critical Cheese combines the most renowned cuts from Spain and UK respectively, Critical Mass and Cheese (a Skunk #1 clone). If we remember, Critical is an Afghan x Skunk #1 cross, so it could be considered a backcross although the Skunk used to develop Critical Mass was probably a different line, more sweet and fruity than Cheese. As often happens with Critical hybrids, the bloom period of Cheese is reduced while the flavor resulting from this combination is simply amazing, as well as yields.
Criminal + by Ripper Seeds is another Critical Mass hybrid worth mentioning. They've used one of their best Indicas, Double Glock, to reduce the flowering time of Critical even more, up to 7-8 weeks. Yields are also increased, and the structure of plants is more robust and resistant.
Another splendid Critical Mass hybrid is Barney's Farm Critical Kush, a mostly Indica strain with marked OG Kush traits although with the production of Critical Mass. Ideal for those who need relaxing and sedative effects to treat sleep disorders, it is ready to harvest in just 8 weeks.
Critical Mass autoflowering strains
Naturally, several automatic versions of Critical Mass have also been developed, such as Big Buddha Seeds Critical Mass Automatic. The Big Buddha's Automatic was used to create this auto hybrid and transmit the autoflower trait, which resulted in a XL AutoFem strain which is ready after 10-11 weeks from seedling and keeps the fruity and spicy scent of Critical. Another example is Critical Express by Positronics, for which they used the same Critical parent used for Critical #47 and Lowryder 2. The complete cycle is slightly shorter than the former (9-10 weeks), and THC content is quite high for an auto strain.
Critical Mass rich in CBD
Also, different versions with high CBD content have been - and are being - developed throughout the years. As you may know, CBD is one of the main cannabinoids found in cannabis and has diverse therapeutic properties. Royal Queen Seeds Medical Mass is a hybrid between Royal Madre and Critical, with excellent 1:1 THC:CBD ratio (10-11%) and a bloom period of only 8 weeks. It is ideal for those who seek relief but don't want to "get high", being suitable to perform your daily activities without a problem.
Another example, this one developed by CBD Crew (of which Shantibaba is a member), is CBD Critical Mass, a strain with the same THC:CBD ratio than the previous but with lower cannabinoid content, around 5%. This means that the feeling of being high is even milder while therapeutic properties are kept. Its fruity and sweet flavor is a favourite among many cannabis patients.
As you can see, the number of strains developed from Critical Mass is almost endless, which demonstrates the value of this legendary genetics and opens a range of possibilities that Critical lovers surely enjoy.
Happy harvests!
The articles published by Alchimiaweb, S.L. are reserved for adult clients only. We would like to remind our customers that cannabis seeds are not listed in the European Community catalogue. They are products intended for genetic conservation and collecting, in no case for cultivation. In some countries it is strictly forbidden to germinate cannabis seeds, other than those authorised by the European Union. We recommend our customers not to infringe the law in any way, we are not responsible for their use.