Introduction to growing cannabis with LED
LED lamps for growing marijuana
In this post we will focus on the newest LED lighting systems available in our shop. These systems use the energy emitted by light-emitting diodes, hence their name. These diodes do not lose energy when producing light, thus making the most of their power.
As single LEDs do not have enough power on their own, manufacturers design the so-called Led Panels or Led Lamps, these may contain more or fewer units depending on the surface to be cultivated, and available with different configurations. We can highlight that the light spectrum of the LEDs can be adapted according to the user's needs, blue for growth and red for flowering or a mixture of both for the two periods. Modern full-spectrum lamps often produce the best results.
LEDs do not lose power during use, they have a very long life. Besides, the light they emit is continuous and does not cause any stress to the plants.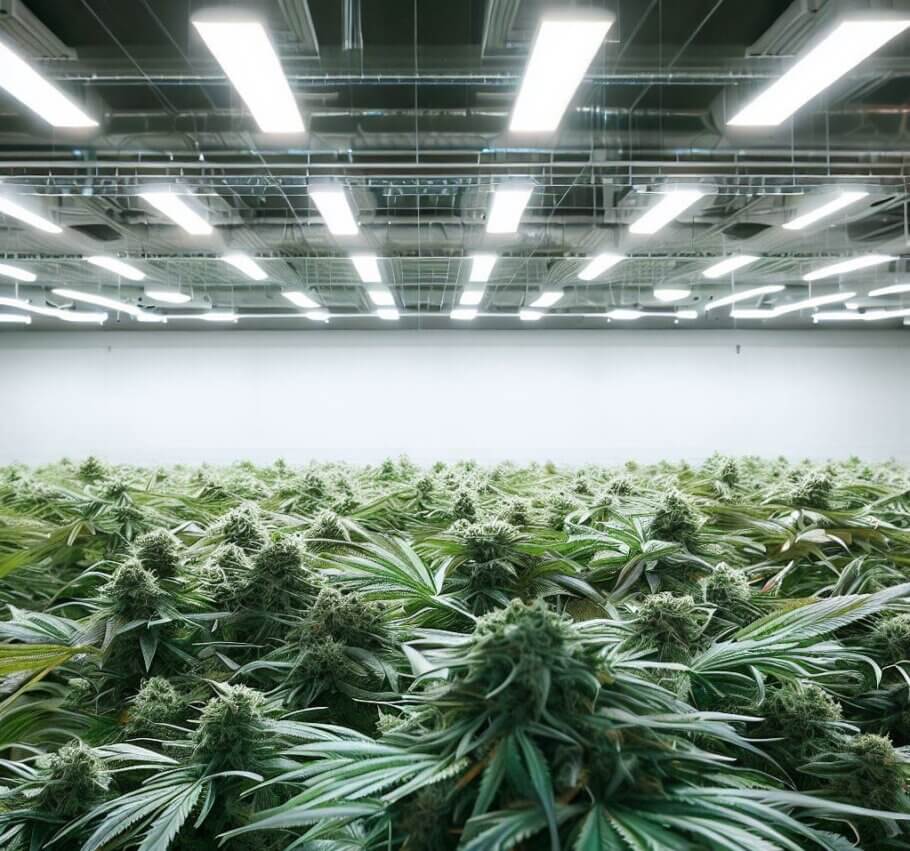 In recent years, the amount of information that we are receiving about the benefits of LEDs has been a great deal and it is not always verified information. Some years ago in the first adaptations of LEDs for gardening, these were sold as if they were the panacea for energy saving, we found advertisements that clearly announced that 120-watt LED lamps could produce as much as 600-watt HPS lamps. Nonsense.
Apart from the power subject, another great advantage of LEDs is the ease it gives you for climate management, especially in hot areas and because of the minimal stress to which the plant is subjected both in terms of climatic stress and excess direct radiation.
Indeed, the heat radiation emitted by LED panels in comparison to HPS lamps is minimal, greatly facilitating climate control during the course of the crop, in addition, since they will not emit much heat, they allow crops to be carried out in hot periods or areas, where you shouldn't use HPS lamps unless an air conditioner is also installed.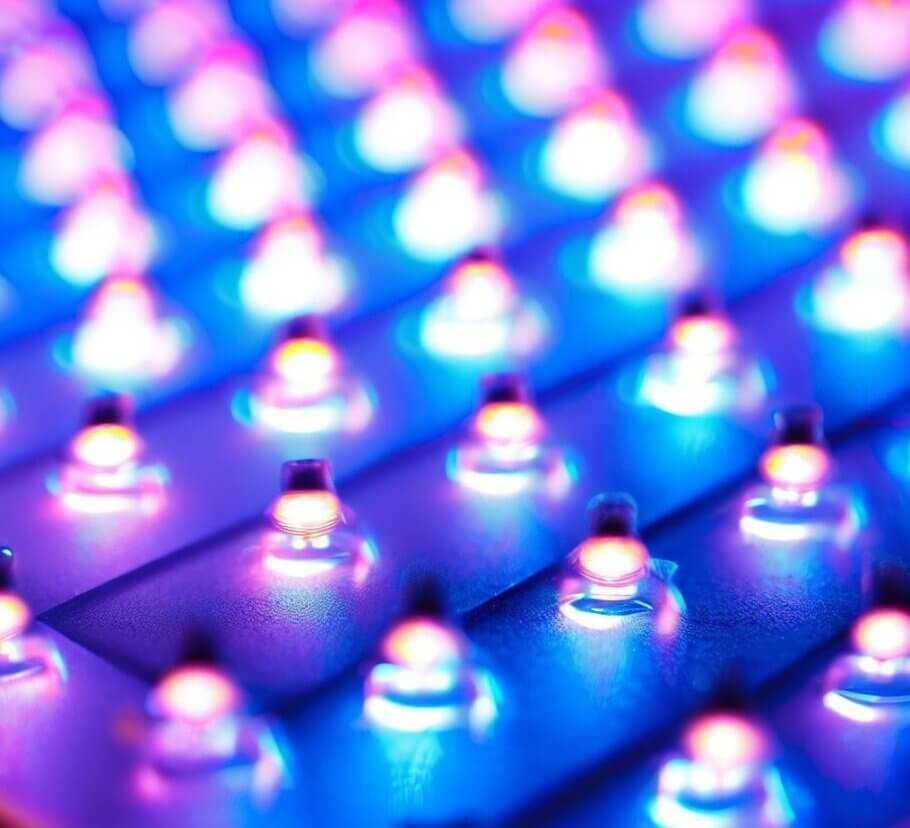 Since heat emission is almost nil, it will not be necessary to install a powerful ventilation system, just having a low-capacity extractor will be enough (200m3/m2). It should be noted that it will be good to have a small dehumidifier to more easily adjust the relative humidity of the growing environment, especially at night. Also, the odors released by marijuana plants are more accentuated and perceptible when the temperatures and the irradiation from the lamps towards the plants are higher, due to the volatilization of the terpenes. Since LED lamps do not emit as much heat compared to HPS systems, plant odors volatilize to a lesser extent, significantly reducing their perceptibility and improving the quality of the final product.
Another aspect to take into account is the enormous possibilities that LED panels offer you in small spaces, offering new possibilities to those growers who do not have a large grow room.
Tips for growing cannabis with LED
The light distribution and coverage of LED lamps are inferior to HPS, since it emits the light projecting it downwards and not in all directions. Light distribution can be optimized by means of a Light Rail with the option of expanding the growing area, highly improving yields with the same power consumption.
The distance from the Led panel to the plants ranges from 15 to 50 cm, thus providing the maximum amount of lumens. Consequently, the plants will show greater vigor during all phases of cultivation. The first 50 cm of distance from the lamps to the plants will be the ones that will provide a more explosive flowering. Plants can be pruned or trained in order to reduce the size of the plants, thus improving the final production.
Regarding irrigation, it should be done in smaller quantities since the evaporation of moisture in the pot will be minimal given the little heat radiation emitted by the lamp. This will result in lower consumption of nutrients by the plants without affecting lower production. This reduction in the irrigation needs of the plant is very important since excessive irrigation would invariably lead to the development of fungi and diseases in the root system. Usually, LED users provide some extra Calcium and Magnesium to their plants.
[products tipus="fitxa" close="Led"]
Conclusion on LED grow lights
The use of LED lighting systems is today a tangible reality with results very similar to HPS systems. The ease in climate control, the possibility of being able to adapt the LED lamps to small spaces, together with a large production of flowers, opens up great expectations for those growers who do not have a large cultivation area.
We can definitely recommend the use of LED systems as a new source of lighting with an exceptional capacity to adapt to any type of indoor cultivation method. They'll work great with the SOG and SCROG techs, with which yields can exceed one gram per watt and with unbeatable organoleptic qualities and bag appeal.
For the vegetative growth of mother plants, the cultivation of LEDs offers conditions that are difficult to overcome by other types of lighting, since with them an ideal light spectrum can be achieved for the development of both mother plants and cuttings with great ease of management. of the weather.
A new conception of cultivation is needed to carry out cultivation with LEDs successfully, there are basic cultivation parameters that we must relearn to achieve maximum performance with them, therefore it will not be in the first cultivation in which we will get the best results. Rather, we must experiment to achieve better results with them, and that means adapting to working in low-lying crops.
LED lighting systems at Alchimia
In our LEDs catalog you can find a wide variety of models among which you will surely find the equipment you need. If your growing space is less than 1 square meter, we recommend taking a look at the following models. Later you will find a list of higher-power lamps for larger areas.
Solux LED growth bulb and Solux LED bloom bulb: They are the ideal lamps for the development of mother plants or for the initial stages of your seeds or cuttings, as well as to complement other growing lamps.
Pure Led Q v 2.0: Find the ideal device for your growing space with the wide range of these Pure Led panels, with 4 different models to choose from.
Led The Jackson Full Spectrum: One of the most popular LED panels for small spaces thanks to its excellent quality/price ratio. Available in 150W and 250W. A safe bet!
LED VF Lumatek and Lumatek ATS Pro: The quality and performance of Lumatek in a format for crops with reduced space, with 90W and 120W  for the VF model and 200W and 300W for the ATS Pro.
Led SMD Proton 320w Innotech: Suitable for growth and flowering, this efficient LED lamp can be connected in line with other equal panels and thus cover a larger cultivation area.
If your growing space is larger or you want more powerful equipment, we recommend taking a look at the following models:
Led 720w Lazerlite: A very affordable price with excellent results and the option to purchase the panel with or without an electronic ballast.
LUMii Black Led 720W: Another excellent option, both for price and performance. You can also buy it without a ballast to take advantage of the one you already have.
Led Phantom Pheno 480W: One of the best-selling models for tents between 1m2 and 1.2 x 1.2 meters. It has two practical panels with adjustable orientation so you can direct the light where you want.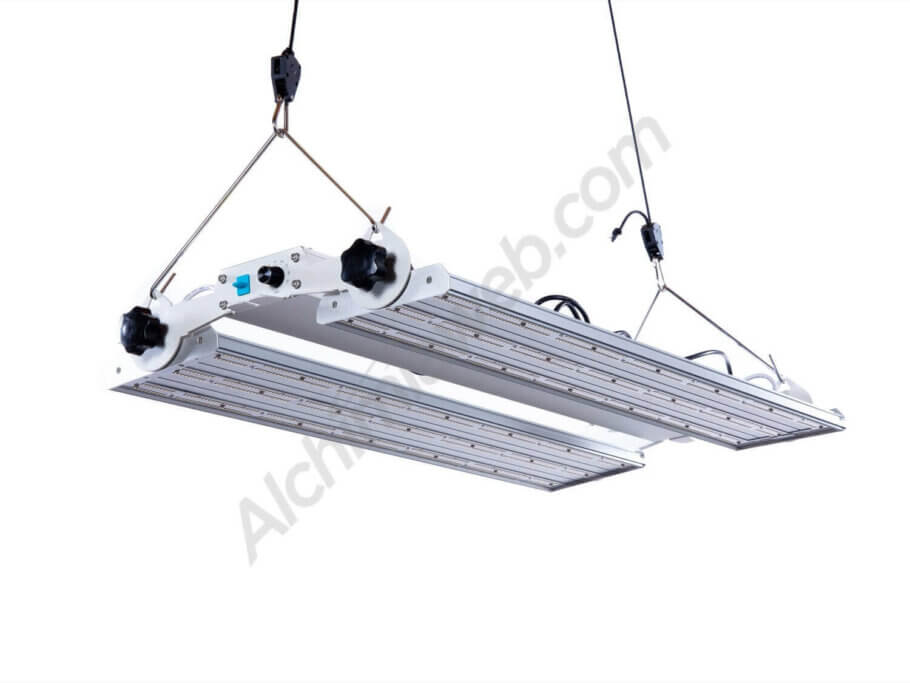 Platinum LED Glizzy 1360w: One of the most powerful panels we have in our catalog. Its more than 1300W ensure a harvest that will leave you speechless!
The articles published by Alchimiaweb, S.L. are reserved for adult clients only. We would like to remind our customers that cannabis seeds are not listed in the European Community catalogue. They are products intended for genetic conservation and collecting, in no case for cultivation. In some countries it is strictly forbidden to germinate cannabis seeds, other than those authorised by the European Union. We recommend our customers not to infringe the law in any way, we are not responsible for their use.