Choosing cannabis seeds for five-star water hash
With the increasing popularity of cannabis concentrates and resin extractions, it's only natural that more and more growers are looking for genetics that are well suited to these techniques. Whether you're growing in a small grow tent for your own supply or in a huge legal cultivation facility for a dispensary, it's always best to be as efficient and effective as possible, and that means getting the best return in terms of quality and quantity from the time, money and effort that you've invested cultivating.
The selection of suitable genetics will be greatly influenced by the extraction method being used, as each technique has its own peculiarities and particular demands with regards to, for example, the trichome structure and terpene profile of the starting material. In other words, if you're growing with the aim of making full-melt bubble hash then you may find that you get better results by choosing different varieties than if you were growing for live resin BHO extraction.
In this series of posts, we'll talk about the varieties that are most suitable for each type of extraction process, putting you on the correct path to select the ideal hash plant for your particular needs. In this post, we'll focus on some of the best seed varieties for making high-quality ice water hash, also known as bubble hash or iceolator.
Choosing genetics for full-melt bubble hash
If like us, you keenly follow the ever-changing trends of cannabis consumption then you'll probably have heard of full-melt hash and how it's regarded as the "creme-de-la-creme" of resin extractions. In this article, we'll look at how important it is to choose the right genetics if you want to make the finest quality bubble hash for yourself.
As the name suggests, this classification of solventless hash, also sometimes referred to as "5-star" hash, is so pure that it completely melts when it is vaporised or dabbed, leaving almost no residue behind. The purity of full melt hash is obvious to the eye, with the best examples having a very light colour and an almost-crystalline look to them. Apart from being visually stunning, this high purity means that the flavours, aromas and effects are maximised, making this arguably the most highly sought-after form of cannabis concentrate among true connoisseurs.
Genetics & cultivation skill - the foundation of 5-star hash
While there is no question that it takes careful and conscientious work by a skilled hash maker to achieve such pristine results, the reality is that the path towards full melt water hash begins not in the hash lab but in the grow room, where the care and conditions that plants receive are fundamental in producing high-quality resin for the hash maker to work with.
But as important as your growing skills are, it's not enough just to have green fingers... it's crucial that you cultivate plants that produce the correct type of resin to make full melt hash and to realise that not every cannabis plant is capable of doing that. Some plants are simply more genetically predisposed to producing 5-star bubble hash, due to factors such as flower structure, trichome type and the composition of the terpene profile.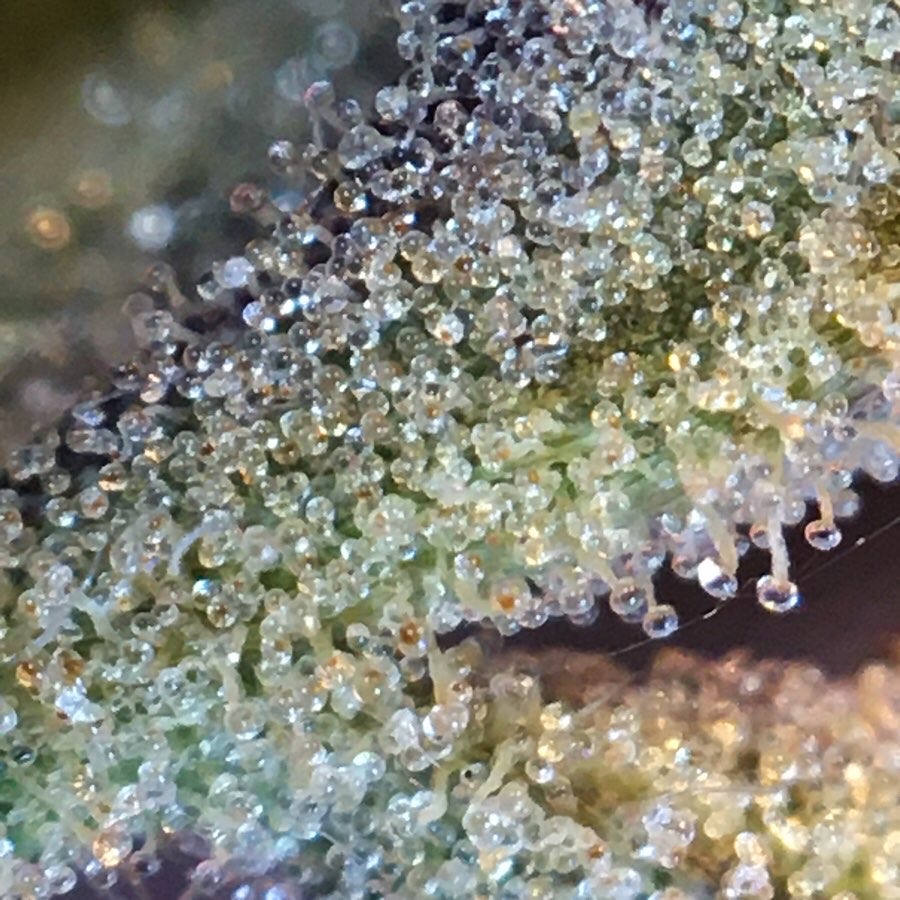 Finding full-melt cultivars - clone or seed?
With that in mind, the grower who wishes to cultivate a "full-melt quality" cannabis plant is faced with two choices: either track down an elite clone that has already garnered a solid reputation among hash makers or, alternatively, make a new selection from seed. Getting a verified clone is not easy in most parts of the world, so selecting from seed is a very popular option among home growers and enthusiasts, especially if we can get seeds made using these original elite clones. It also has its own advantages, not only giving you a unique and special phenotype that no other growers or hash makers will have but also removing any risk of introducing pests or diseases to your grow area on infected clones.
Once you've decided to make a selection from seeds, it's time to take a look at the cannabis varieties with the best reputation for producing first-grade resin. By getting to know which are the most consistently successful genetic lines in this field, you will be much better prepared when it comes to choosing seeds for your full-melt pheno-hunt and by making the right choices when you buy your seeds, you can hugely increase your chances of finding a keeper. By studying the strains which consistently win the solventless categories of cannabis cups, as well as those that the world's leading hash makers are working with, you can get a very good idea of the best genetics to start with.
Our choice of the best seeds for full-melt hash
Looking over the results of recent cannabis cups, as well as the most popular hash strains in dispensaries and cannabis clubs, it's clear to see that, with very few exceptions, the best varieties seem to come from the Cookies, Chemdog and OG Kush families of genetics, and from the seemingly endless re-combinations of these three mainstays of modern cannabis breeding, leading to a mindblowing range of cannabinoid-rich seed varieties with mouthwatering terpene profiles. Searching within these genetic groups is a surefire way to get amazing results in water hash, bit to make things even easier we've selected ten varieties that have caught our eye in particular.
Sunset Sherbet by Apòthecary Genetics
This cross of Girl Scout Cookies with Pink Panties (Burmese Kush x Florida Kush) was originally created by San Francisco's very own Cookie Fam and has since become very famous among growers, smokers and extractors for its extremely high resin and terpene production. Apothecary Genetics Sunset Sherbert offers an intense, full-body effect with a cerebral edge, with a terpene profile that blends the typical GSC aromas with powerful and exotic skunky, citric and sweet berry flavours. It's a hugely popular variety among solventless hash makers and winner of Best Hash Rosin at the 2019 Spannabis Champions Cup with an entry from Barcelona's HQ Club.
Black Garlic by Oni Seeds
As well as creating one of the most popular varieties of the last few years with Tropicanna Cookies, Oni Seeds boast a wide range of top-shelf hash-producing genetics and for this post, we've chosen to highlight Black Garlic strain, which crosses two varieties with well-proven hash championship pedigrees. The first is GMO (GSC x Chemdog), a clone-only selection of Chem Cookies from Mamiko Seeds which has recently gained quite a reputation for its huge returns and "loud" terpene profile. The other parent is Sour Dubble (Sour Diesel x Sour Bubble), also one of the parents of the hugely resinous hash strain Gorilla Glue (aka GG#4) making this a hybrid that is guaranteed to delight resin hunters!
Purple Punch x Do-Si-Dos by Philosopher Seeds
One of the most popular hybrids in the Philosopher Seeds catalogue, Purple Punch x Do-Si-Dos combines two strains already well-known for their potency and hash production, offering the best of OG Kush and Cookies genetics alongside the Californian classic Granddaddy Purple. By crossing Purple Punch (Larry OG x Granddaddy Purple) with Do-Si-Dos (OGKB x Face-Off OG), the breeders at Philosopher Seeds has created an Indica-dominant cannabis hybrid that combines a heavily sedative effect with outstanding organoleptic characteristics. The aromas and flavours are notable for their sweet base of grapes, blueberry muffins and Kool-Aid cake, a sugary, candy terpene profile fit for true cannabis connoisseurs.
Banana Cake by Paisa Grow Seeds
By crossing two already famed hash strains in the shape of Wedding Cake (Triangle Kush x Animal Mints) and Monkey Banana (Banana Kush x Banana OG), Paisa Grow Seeds have created the spectacular Banana Cake, a fast-flowering, Indica-dominant hybrid with incredibly dense coverage of the highest-quality trichomes and a truly mouthwatering and exotic terpene profile with touches of banana, vanilla and tropical fruits on a creamy background.
Kitchen Sink by Cannarado Genetics
Cannarado Genetics are one of those US seed banks that seem to produce hybrid after hybrid that are perfect for full-melt hash making, and this exciting cross between two authentic resin monsters is no exception! Kitchen Sink brings together the famously trichome-heavy GMO (GSC x Chemdog) with the delicious terpene profile of Sundae Driver (Fruity Pebbles OG x Grape Pie), resulting in a 50/50 Indica-Sativa cross with a huge amount of resin and a complex sweet, dessert, candy terpene profile that makes for the tastiest top-quality bubble hash.
KmintZ  by Ripper Seeds
Ripper Seeds are a Spanish seed bank who, over the last few years, have competed in, and won, countless cannabis cups with their varieties, focussing particularly on the solventless categories where they really have truly excelled and set themselves apart from the competition, taking both first and second prizes in 2020's Spannabis Champions Cup with KmintZ and OMG, respectively. For this list, we've chosen the first-place winner, KmintZ, an amazing cross using the elite clone Zkittlez (Grape Ape x Grapefruit x Unknown) and Seed Junky Genetics' Kush Mint  (Bubba Kush x Animal Mints) and a plant that delivers an insane quantity of resin with intensely potent and persistent aromas and flavours that make it a worthwhile choice for any hash-making grower.
Papaya x THC Bomb by Purple City Genetics
Papaya is one of those old-school hybrids that had been almost forgotten about until it began to make a comeback in the last few years after winning a few hash prizes and being incorporated into the breeding programme of top US seed banks, most notably Oni Seeds. Here, Purple City Genetics have crossed this Jack Herer x Skunk hybrid with THC Bomb, a plant of unknown genetic origin that has, nevertheless, become a firm favourite with many hash makers due to its big yields, a high percentage of THC and suitability for making bubble hash. The result of this cross of Papaya x THC Bomb is a vigorous Indica-dominant plant that offers highly resinous buds with a flavour profile that references ripe fruit and papayas, strawberry bubble gum with sweet candy and skunk touches.
Sublimator by R-KIEM Seeds
Gorilla Glue #4 aka Original Glue aka GG4 is, as many of you will already know, a strain made famous for its high-quality resin and huge returns in extractions but not always appreciated for its flavour. It does, however, cross very well with other, more terpene-rich varieties and that's exactly what the team at R-KIEM Seeds have done here with Sublimator, matching GG4 with the intensely flavourful Sour Banana (Sour Diesel x Banana Sherbet). The result is an easy-to-grow hybrid that retains all of the astounding resin production of GG4 but with the welcome addition of an acidic, sour and fruity kush terpene profile that will have your taste buds going crazy!
Forbidden Cake by Elev8 Seeds
Wedding Cake (Triangle Kush x Animal Mints) is very popular Cookies/Kush variety that has already made an appearance in our list, and here it forms part of this hybrid from Elev8 Seeds who, to create Forbidden Cake strain, have crossed it with Forbidden Fruit, another of the most highly-prized hash varieties of recent years and winner of plenty of cups and competitions. A cross of Cherry Pie and Tangie, Forbidden Fruit is packed with the intense citric aromas that made it so popular with consumers, as well as being a huge hit with cannabis breeders wanting to inject some seriously fruity flavours into their genetic work. In this case, the combination with Wedding Cake serves to intensify the terpene profile, augmenting the aromas of ripe tropical fruit, gas and cookies and to reinforce the dense layer of resinous trichomes that coats the flowers and sugar leaves of this stunning plant, offering the opportunity for full-melt bubble hash with unforgettable organoleptic qualities.
Stracciatella by TH Seeds
Amsterdam cannabis legends TH Seeds present Stracciatella cannabis strain, a cross combining two very potent and flavourful all-star hash varieties in the shape of Do-Si-Dos (OGKB x Face-Off OG) from Oregon's Archive Seeds and Strawbanana Cream (Strawberry Banana x White OG) bred by Holland's Karma Genetics. Both varieties have been proven to work very well in hybrids, readily passing on their most positive characteristics of producing the highest-quality resin in solventless extractions alongside truly outstanding terpene profiles that are sure to satisfy the most choice palates!
With this list, we hope that we've set you out on the right track to success in your pheno-hunt for an epic hash plant, now all that remains is to make your final choice of genetics and start growing them so you can get washing as soon as possible!
Best wishes and happy growing!
The articles published by Alchimiaweb, S.L. are reserved for adult clients only. We would like to remind our customers that cannabis seeds are not listed in the European Community catalogue. They are products intended for genetic conservation and collecting, in no case for cultivation. In some countries it is strictly forbidden to germinate cannabis seeds, other than those authorised by the European Union. We recommend our customers not to infringe the law in any way, we are not responsible for their use.