Ten herbs to mix with cannabis
Herbs and botanical products have been part of our spiritual and health rituals for centuries. Our ancestors harnessed the power of plants in all their forms, from eating to smoking, as a form of medicine and also for ceremonial purposes.
In the same way, blends for smoking that combine cannabis with natural herbs are a good way to enhance the taste and aroma, reduce the harshness of the smoke and increase the overall effect profile of the blend. Adding certain medicinal herbs or flowers to cannabis takes the experience to a whole new level.
While anecdotal experiences from the use of many of these plants have accumulated over hundreds of years on five continents, most of these plant species have not been the subject of studies, in particular when it concerns smoking them. And while this article sheds some light on how these herbs can affect our bodies and our weed sessions, it is best to do your own research before embarking on new herbal adventures.
The growing popularity of herbal mixtures and cannabis
Tobacco is the most popular complementary substance used by cannabis smokers around the world, due to its ease of burning, the taste it provides and the nicotine high that accompanies it. Also, interestingly, tobacco can make the effects of weed stronger. However, with more free time and greater access to information on the Internet, some cannabis smokers are beginning to experiment with alternatives to tobacco, either simply because they want to save money or to explore much broader health benefits.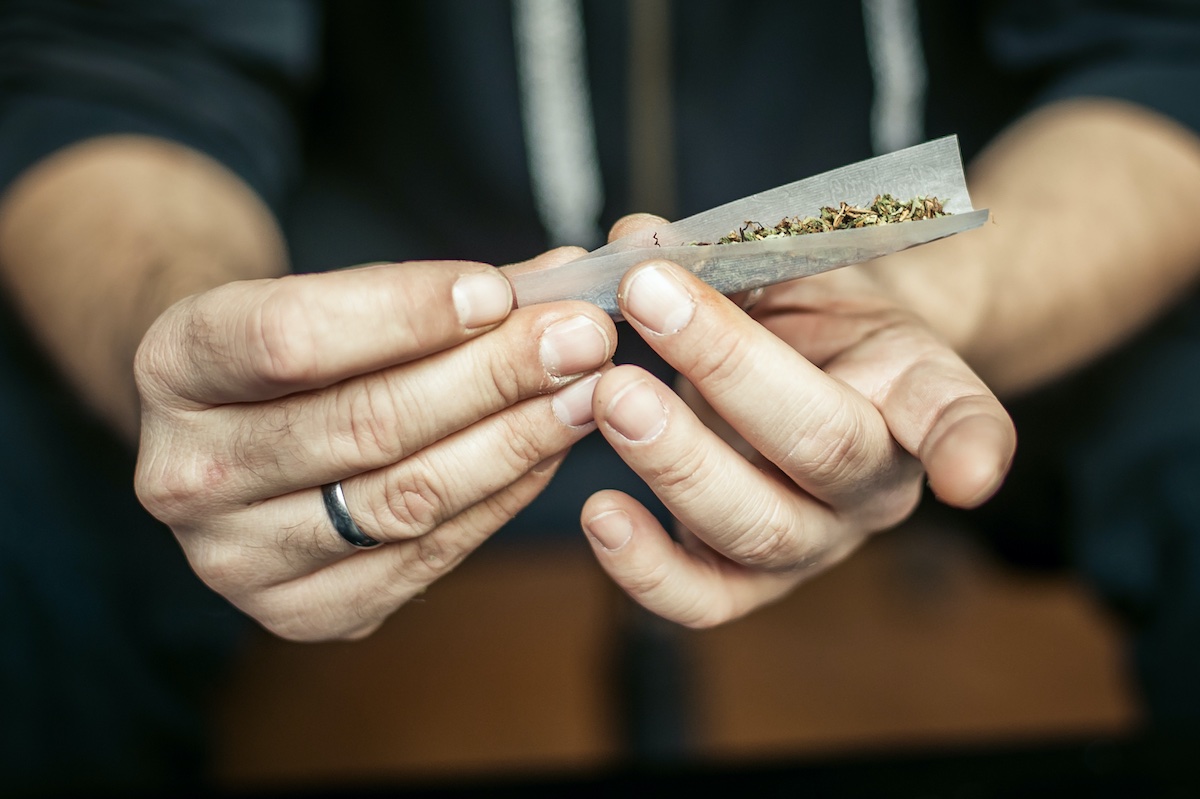 Tobacco use is currently declining, but marijuana use is on the rise in many regions around the world. While the harmful effects of the former have taken their toll, new applications for and the beneficial health effects of cannabis are being discovered every year. So, should they be mixed? We found that Europe is one of the continents that mixes them the most. What are the consequences of this habit, and why should it be reconsidered?
In recent years, this type of herbal blend has become increasingly popular among smokers, with several companies offering pre-rolled joints enhanced with a plethora of interesting and tasty herbs and spices. For decades, herbal cigarettes have been sold in markets in China, South Korea or Thailand.
Now, they are also appearing on social media, where these new trends sit comfortably in the corner of the 'New Age' wellness community. Often dressed up in vibrant packaging, they look like cigarettes or joints, but supposedly contain no nicotine or cannabis. They are usually blended from a wide range of plant sources, including rose petals, mugwort, lavender, mullein, damiana, skullcap or raspberry leaf.
Reasons to mix other herbs with cannabis
There are several reasons why someone might decide to mix a particular herb with cannabis:
The first is to improve the flavour of the mixture. Aromatic herbs such as rosemary, lavender or damiana work very well for this purpose.
The second reason is to provide additional benefits to the blend. For example, if you are preparing an evening smoke, you can add calming herbs such as chamomile or lavender, which promote relaxation. Others can enhance the stimulating and invigorating sensations, reinforcing the hallucinogenic feelings.
The third reason is to mitigate unwanted side effects of cannabis. A common example is to reduce the harshness of the smoke with herbs such as mullein.
Some users also use different herbs to add to joints in order to use less cannabis and more efficiently conserve their weed stash.
Finally, some users may also use herbs with entheogenic properties to deepen their meditation and enhance experiences of, for example, lucid dreaming.
However, it is important to stress that there is still insufficient scientific evidence to demonstrate the benefits of smoking herbs. In fact, smoking anything at all undoubtedly takes a physical toll on the body: inhaling smoke from combustion of any kind, whether from cigarettes or a campfire, is clearly bad for the body.
But that handicap aside, the big problem is determining which herbs or blends are worth consuming. Quite a few plants are safe to enjoy as cannabis companions. To make the decision easier, we have compiled a short list of ten legal and safe-to-use herbs that are sure to take the cannabis experience into a whole new realm of sensations.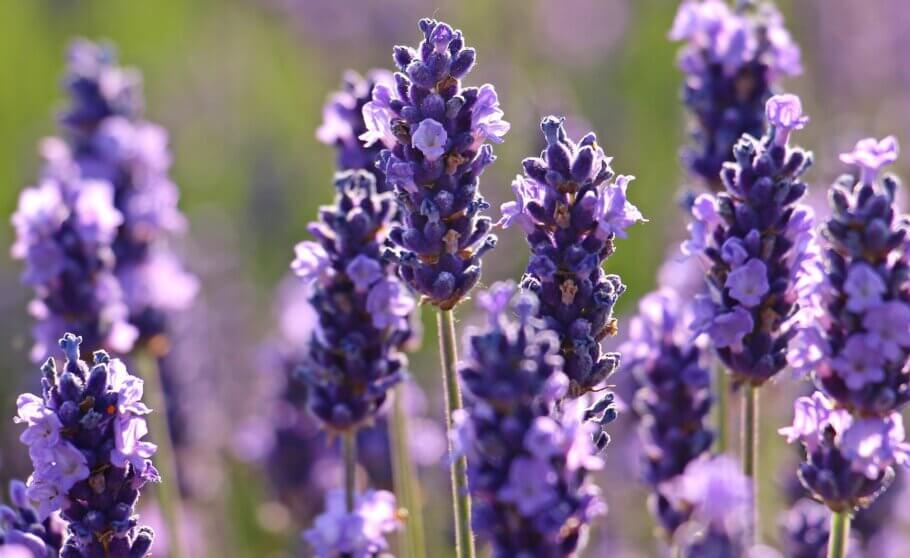 Lavender
Lavender is a pleasant herb to smoke, thanks to its refreshing, light and aromatic taste. Its wonderful aromas are partly due to the terpene linalool, also found in many cannabis strains, which is known for its anxiety-reducing effects, making it a good herb to include in blends designed to facilitate deeper relaxation or to mix with linalool-rich indica strains to maximise the lavender kick. The flowers are delicate and tiny enough that they don't need to be crushed, so it is perfectly suited to a clean-smoking joint; and it is more subtle than you might expect from an herb with such a potent aroma, so it offers the added benefit of smoothing out the harshness of the smoke and making it much less caustic on the throat and lungs.
Rose petals
Adding dried rose petals to a blend is an excellent way to enhance the flavour and fragrance. Dried roses have long been used as an aphrodisiac, so they can offer mild euphoric benefits, being excellent for creating feelings of happiness while offering users a sweet and aromatic smoking experience with a smooth taste. Rose petals burn slowly, so they combines very well with cannabis for a smooth, even burn that doesn't go out too easily. They can be broken down by hand and don't require a grinder. And their flavour profile will go well with any strain that has floral or citric notes, so they can be an interesting addition to your favourite Diesel variety.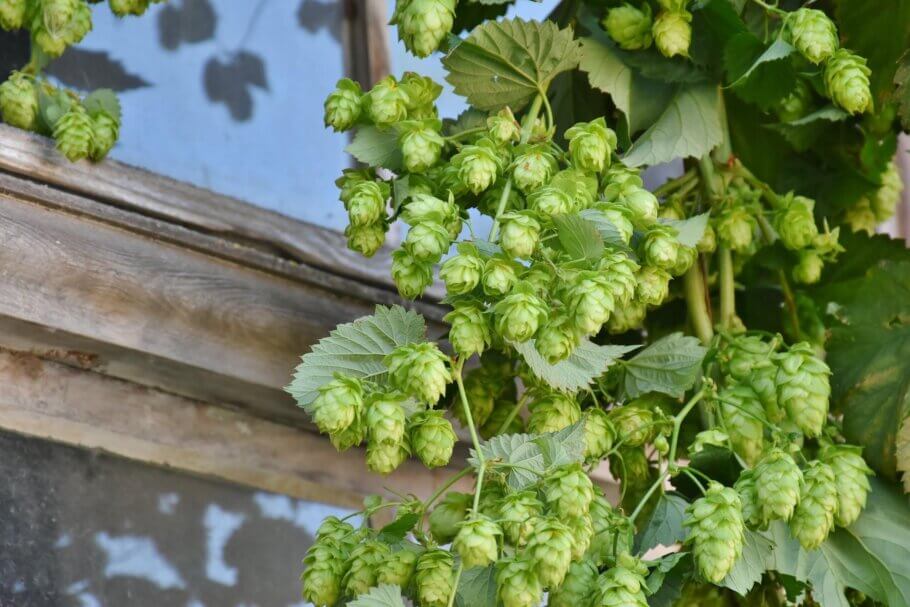 Hops
In addition to its intense flavour for brewing beer, hops have been used for centuries for holistic purposes. And because hops are a member of the Cannabaceae family, the same family as cannabis, they are easy to smoke. In fact, when you look at hops buds, they look a lot like marijuana buds. Moreover, it has a terpene profile very similar to many cannabis strains and its flowers are very rich in myrcene, which produces a relaxing and numbing effect. Therefore, the addition of dry hops to a joint induces an extra relaxing effect that enhances the physical high of cannabis. To compare the taste, think of it as having total control over the burp you expel after drinking a bottle of beer. When you exhale, you are exhaling a pure hop flavour with hints of juniper berries and pine. It's thick, citrusy and full. And it's certainly a flavour that leaves you wanting more.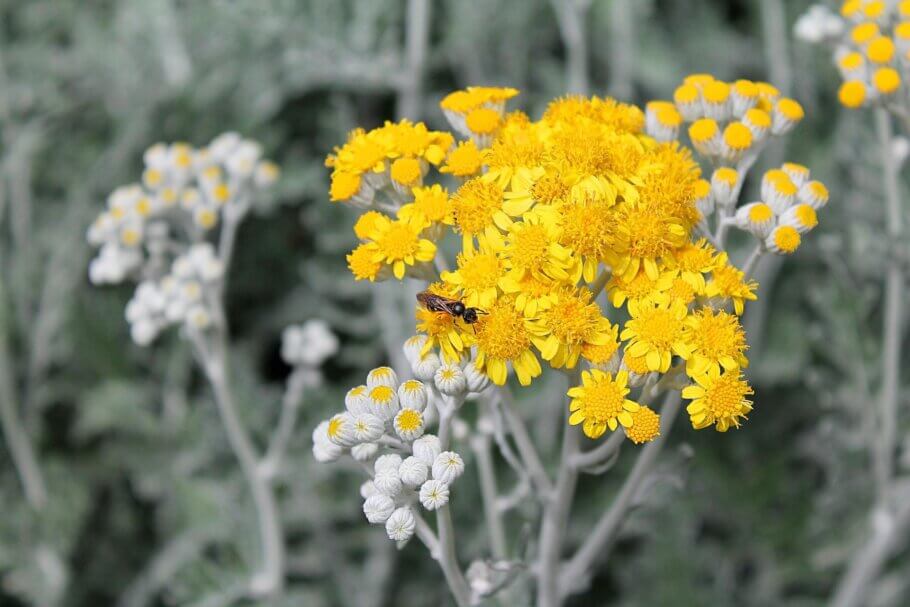 Artemisa or Mugwort
Mugwort is a pungent, aromatic flower with its own psychotropic effects (only when smoked). Many ancient cultures exploited these psychoactive effects to induce lucid dreams and a trance-like state. In low doses, it is believed to enhance thinking and creativity. As a dried herb, its sticky, cotton-like texture makes it easy to roll, as it allows the marijuana to stick together, making it easier to roll. Its spicy, nutty flavour enhances the taste of cannabis and can also smooth out the smoke experience to make it less harsh on the throat. Because of its ability to affect dreams, it is a particularly good choice for a relaxing bedtime blend. Its sage flavour combines deliciously with strains rich in linalool, the terpene in lavender. Try a G13 Haze for a sweet-tasting strain that will lull you to sleep for a night of good sagebrush dreams.
Raspberry leaf
Used as a medicinal tea for hundreds of years, raspberry leaf is a popular base herb in many smoking blends, as it is the queen of neutrality: it has a very balanced taste and smell and will not overpower that of cannabis, making it perfect for pairing when you want to bring out the flavour and aroma of your buds. Because it is a slow-burning herb, it is also the perfect accompaniment to a communal joint. Raspberry leaf will go well with any strain, so try it with your favourites. But it can be especially useful alongside those extra potent, high-THC strains that might need a little grounding to keep you from floating off into outer space.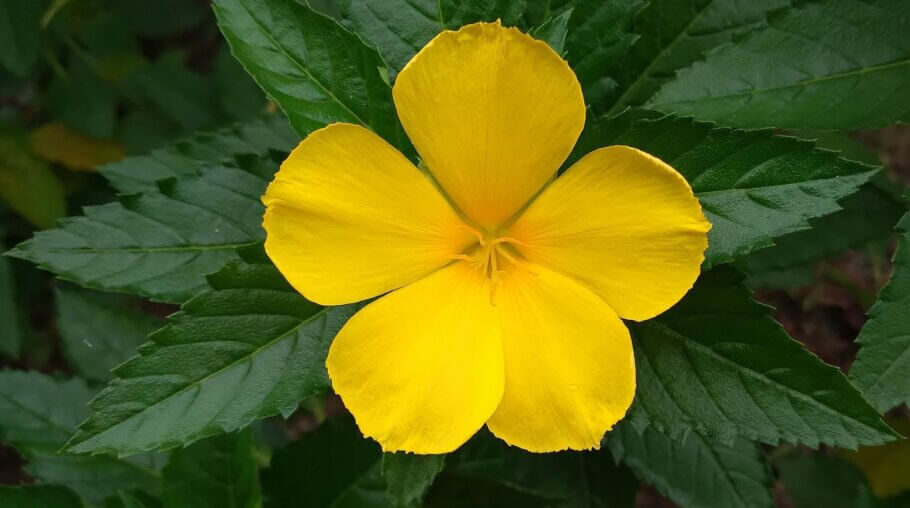 Damiana
This herb is best known for its aphrodisiac qualities. In fact, it was a favourite herb of Mexico's pre-colonial civilisations to enhance libido and fertility. Dried damiana is also known to improve mood and promote relaxation, creating a mild sense of euphoria and enhancing creativity and imagination, so when combined with cannabis it creates a smoky cocktail designed to release tension. Its small green leaves are easy to break, with hardly any stems to remove. It curls easily and burns very slowly and cleanly. Its nutty and minty flavours are also well suited to a bright, but earthy strain, such as those high in pinene, the piney terpene, such as the classic Super Silver Haze.
Mullein
Mullein possesses properties that can minimise some of the coughing normally associated with smoking and reduce dryness. If you find smoking cannabis too harsh on the throat, mullein is an excellent addition. In fact, for centuries, it has been smoked for its relaxing respiratory qualities. It is also said to have sedative and diuretic effects. Mullein has an aroma similar to black tea, and when smoked it produces a smell reminiscent of a campfire. Its flavours are very light with woody undertones and a hint of cedar. It is a smooth herb, and although it has a good amount of flavour, it offers a very balanced smoke and burns evenly. It works well with sativa varieties to hold your attention while studying or with indicas to unwind after a long day.
Passionflower
Passionflower contains a group of compounds known as harmala alkaloids that help to balance emotions and can even enhance some of the euphoric effects of cannabis. It was also commonly used as an aphrodisiac (hence the name). This all-natural flower calms the nerves and acts similarly to a sedative, making it a beautiful complement to the cannabis high, to balance out potent strains with a high THC content that some users may find too powerful. In addition, passionflower has a warm, clove-like flavour that combines very well with spicy strains dominated by the pungent terpene caryophyllene, such as a classic Hash Plant.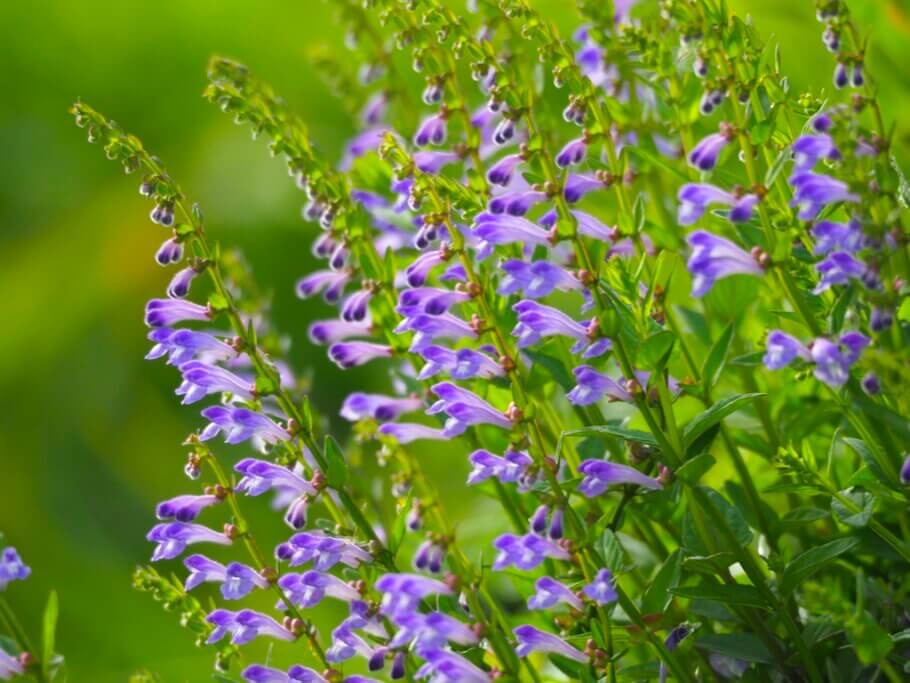 Skullcap
Skullcap is another ancient herb that has long been used in medicinal teas and tinctures, it has a pleasant cinnamon aroma and a mild berry-like flavour that can be accompanied by feelings of gentle relaxation, ideal for treating a variety of ailments such as inflammation, anxiety and insomnia. The herb may come with quite a bit of stalk, depending on where you source it from, so be prepared to trim it before mixing it with your cannabis for the best rolling experience. Try combining it with an energetic sativa to reduce inflammation and get you moving, or with something more indica to relax, let go and fall asleep at night. Although a good myrcene-rich strain is sure to go well with skullcap too.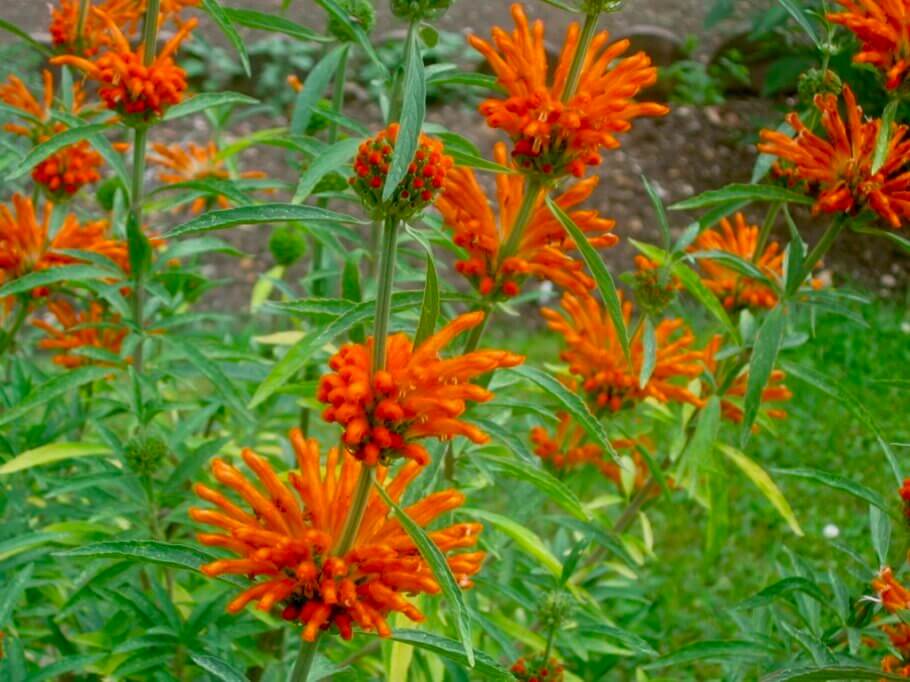 Lion's tail (or wild dagga)
The bright orange petals of wild dagga have had spiritual and medicinal applications for centuries. Ancient African and Chinese cultures made use of it, and in its favour is the fact that it does not have the same punitive status as 'Cannabis sativa'. However, smoking it can result in a pleasant, slightly giddy and calming high. The water-soluble alkaloid responsible for its resemblance to THC is leonurine, which causes a strong sedative impact, accompanied by hints of euphoria and a sharpening of the senses. Wild dagga shares some similarities with cannabis, making it an ideal mixing partner for joints. It is, however, milder in effect than cannabis. And like cannabis, the flowers are smoked, in particular the orange petals, but also the leaves.
Some final tips when mixing herbs with cannabis
Creativity allows you to explore different herbs according to the effects you are looking for. Certain plants are even more synergistic when mixed. For example, if you have the chance to combine passionflower, damiana and cannabis, the blend can offer a truly calming and relaxing experience.
When mixing herbs with cannabis, it's best to experiment with the proportions, from less to more, starting with a ratio of 2:1 or 3:1, to introduce them gently and determine whether the effects and taste are enjoyable.
You can also play with the placement of the herbs, for example by adding a little of the herbal mixture to the base of a joint, leaving the herbal flavours for the end, like a dessert.
Quality first and foremost. Only use food-grade, organically grown herbs from ethical and transparent brands. Or better yet, grow them yourself!
Finally, be aware that certain herbal compounds can interact with medications and any underlying illnesses or cause allergic reactions, so before lighting up a herbal cigarette, be sure to consult with a specialist if you have any contraindications.
The articles published by Alchimiaweb, S.L. are reserved for adult clients only. We would like to remind our customers that cannabis seeds are not listed in the European Community catalogue. They are products intended for genetic conservation and collecting, in no case for cultivation. In some countries it is strictly forbidden to germinate cannabis seeds, other than those authorised by the European Union. We recommend our customers not to infringe the law in any way, we are not responsible for their use.