Introducing Humboldt Seeds Organization
Humboldt, one of the best places in the world for growing cannabis
Since the 60's, the Humboldt county in northern California is one of the best places in the world to grow marijuana. At that time, police harassment and pressure led several hippies to leave big cities like Los Angeles and settle in this more inconspicuous and isolated, mountainous region where police hardly appeared.
This trend to live in the Humboldt county, peacefully growing and smoking their marijuana, increased over time until becoming a place of reference in which cannabis quality is known for being excellent, particularly thanks to 100 % organic growing methods and plenty of sunlight hours.
The Humboldt Seeds Organization seed bank (HSO), created in 2008, gathers a group of breeders and growers from this region, who want to share the best Californian genetics with the cannabis community. The HSO team has facilities for breeding in the Emerald Triangle in California and also in Spain.
Catalogue of American genetics from Humboldt Seeds Organization
The HSO catalogue is currently composed of 28 feminised strains, 9 automatic hybrids and 8 regular varieties (males and females). They started seeking outstanding plants to be used as parents, and then hybridized and stabilized them over at least 4 generations. After the breeding process is complete, they add new strains to their catalogue only when results are really satisfactory.
Among the most renowned Californian strains, we find legendary names like OG Kush, Sour Diesel, Bubba Kush, Chemdawg, Green Crack or Trainwreck. The most demanded strain from HSO's catalogue is probably Blue Dream, a delicious hybrid between Blueberry and Haze.
The HSO team also grows some of the favorite marijuana strains of rapper B-Real from Cypress Hill, as for example the Dr Greenthumb's Em-Dog or Ewe-2. They also work together with other American breeders, like California Kind Genetics or Dr Dina, who inspired the character of Nancy Botwin in the Weeds television series. HSO collaborates with the AHHS club (Alternative Herbal Health Service) located in North Hollywood, and also with the Ganjazz Art Club in San Sebastián, Spain.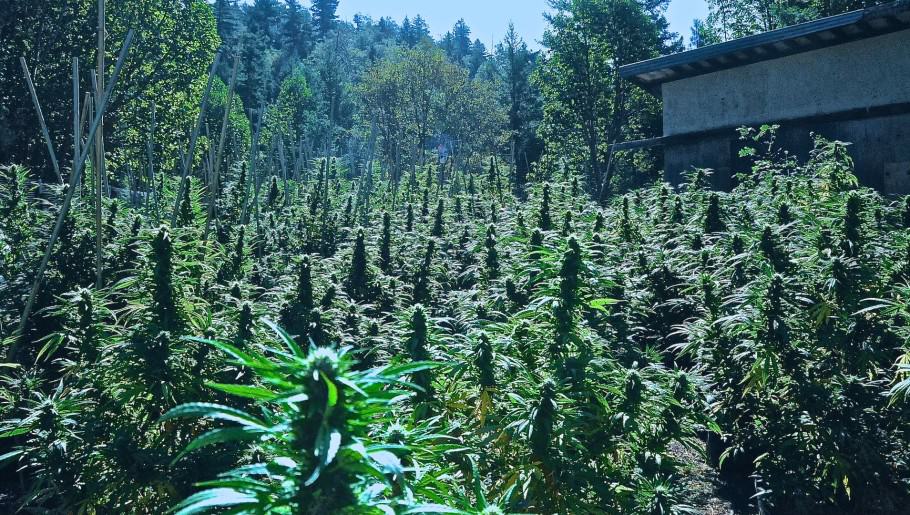 Humboldt Seeds Organization is creator of new and amazing marijuana hybrids like Chocolate Mint OG (Granddaddy Purple X OG Kush) or the Rasperry Diesel (Cherry Afghan X Sour Diesel).
Some of their latest strains are Lemon Garlic OG, 707 Truthband, Bubba's Gift, or Blueberry Headband. Don't hesitate to introduce the best Californian marijuana strains in your garden, thanks to Humboldt Seeds Organization!
https://youtu.be/94FPB2xiZ_U
The articles published by Alchimiaweb, S.L. are reserved for adult clients only. In France, the age of majority is set at 18 years old. Consult your country's legislation and obey it. Alchimiaweb, SL is a Spanish company governed by Spanish law and can not, in any case, be held responsible for any misuse or non-compliance with the laws and regulations specific to each country, in relation to the articles published on its Blog. We remind you that the cultivation of cannabis seeds on French territory is strongly prohibited by law. We do not encourage our customers to break the law in any way and are not responsible for their use.