Thai green chicken curry with cannabis
What is curry?
Curry is the western name for a group of different dishes prepared with a mixture of spices commonly used in Asian cuisine. This type of recipes spread across the globe mainly thanks to the diffusion of Asian cuisine during the times of British colonies in Asia, around the XVIII century.
Types of curry
In short, curry is a paste prepared with different Asian spices - always depending on the location - which may include: chili, basil, celery, saffron, cinnamon, cardamom, coriander, lemongrass, turmeric, ginger, mustard, pepper or nutmeg, among many others. Each country and area has its own recipe, so it is not strange to see plenty of variations of this recipe. For example, curry in India usually contains cardamom, nutmeg, peanut, cumin, ginger and coriander and mustard seeds, thus producing a perfectly balanced blend which results in an extremely complex taste.
On the other hand, Thai curry is normaly fresher, with lime, lemongrass, fresh coriander, fresh basil, fresh ginger and galanga. In this way, the flavour is fresher and citrus especially when compared to the traditional recipes from India. We are also going to use some cannabis infused milk, so you'll have to have at hand some buds of your favourite cannabis strain!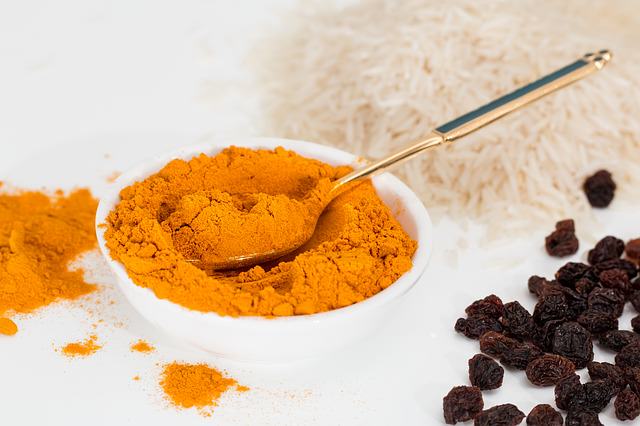 It's important to know that when we refer to curry as a dish, we're normally talking about a stew made with this mixture of spices, which will be selected according to the rest of the ingredients used in the recipe. Let's see now how to prepare this new and delicious recipe featuring our Cannabis Kitchen section.
Recipe of Thai green chicken curry with cannabis
On this occasion, we'll prepare a chicken curry recipe from Thailand, with vegetables and white rice. We'll need the following ingredients:
Ingredients for 4 people:
1 chicken breast
1 onion
200g of cashew
2 green peppers
1 zucchini
400ml of cannabis infused coconut milk
Basil
Lemongrass
300g of rice (Jasmine rice if possible)
First thing we need to do is the cannabis infused coconut milk. Simply put the milk in a bowl and add some grinded buds (around 2 g) and vanilla. Heat in a boiling water bath for 60/120 minutes and filter the mixture (try to squish all the green material). The most important thing is not to reach high temperatures during the process, so all cannabinoids can be properly infused and decarbed.
You can find the curry paste in many stores and supermarkets directly imported from Thailand. Of course, you'll also find different types of curry powder easily.
How to prepare chicken curry with vegetables and rice
Once you have the infused coconut milk ready, you can proceed to the preparation of this recipe:
1.- Cook your rice as you normally do
2.- Put a spoon of olive oil (any vegetable oil will do the trick) in a wok or frying pan and fry the curry paste until it releases smell
3.- Add the chopped onion and gently stir the mix for 5 minutes
4.- Add the coconut milk and stir until it boils (the curry will separate from the milk)
5.- Once the milk boils, add the chicken pieces and cook for 10 minutes. Then add your vegetables and cook for 5 more minutes (you can cover the wok or pan to speed you the process and get a more uniform cooking)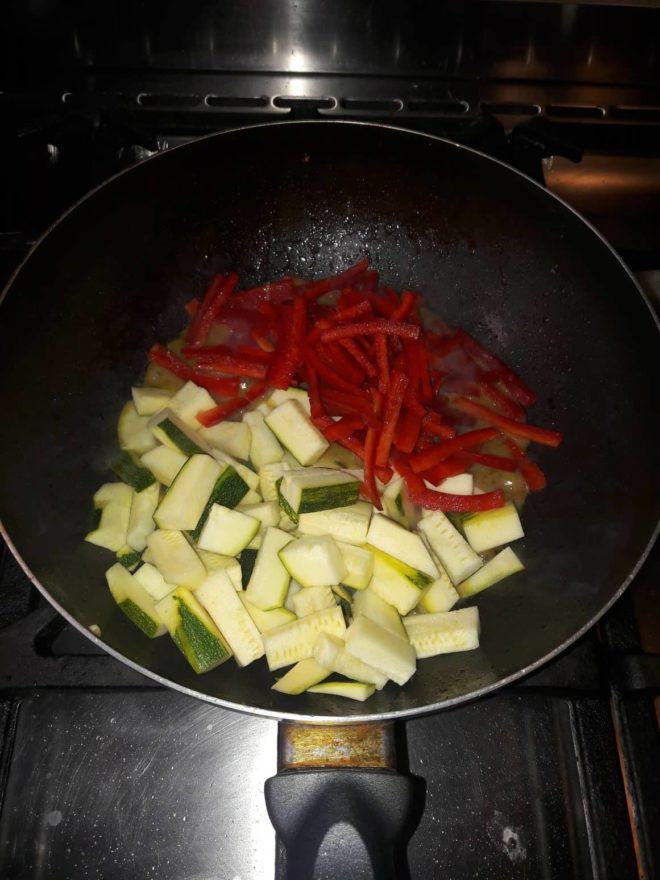 6.- Once everything is cooked, uncover the wok and leave it on a slow heat until you get the desired texture for your curry sauce
7.- Once ready, put the rice in a bowl and the chicken curry in another bowl. Grind the cashew and use it as topping
As you can see, preparing this recipe is very easy when you skip the step of obtaining and milling the spices to prepare your curry paste. Please bear in mind that ingested cannabis may take 30-60 minutes to take effect, so it's always better to start with small amounts until finding the correct dosage. Also, remember to keep any cannabis product away from the reach of children and animals, and to label it properly!
Have a nice meal!
The articles published by Alchimiaweb, S.L. are reserved for adult clients only. We would like to remind our customers that cannabis seeds are not listed in the European Community catalogue. They are products intended for genetic conservation and collecting, in no case for cultivation. In some countries it is strictly forbidden to germinate cannabis seeds, other than those authorised by the European Union. We recommend our customers not to infringe the law in any way, we are not responsible for their use.